Punitive Damages Vs. Compensatory Damages: What's the Difference Under West Virginia Law?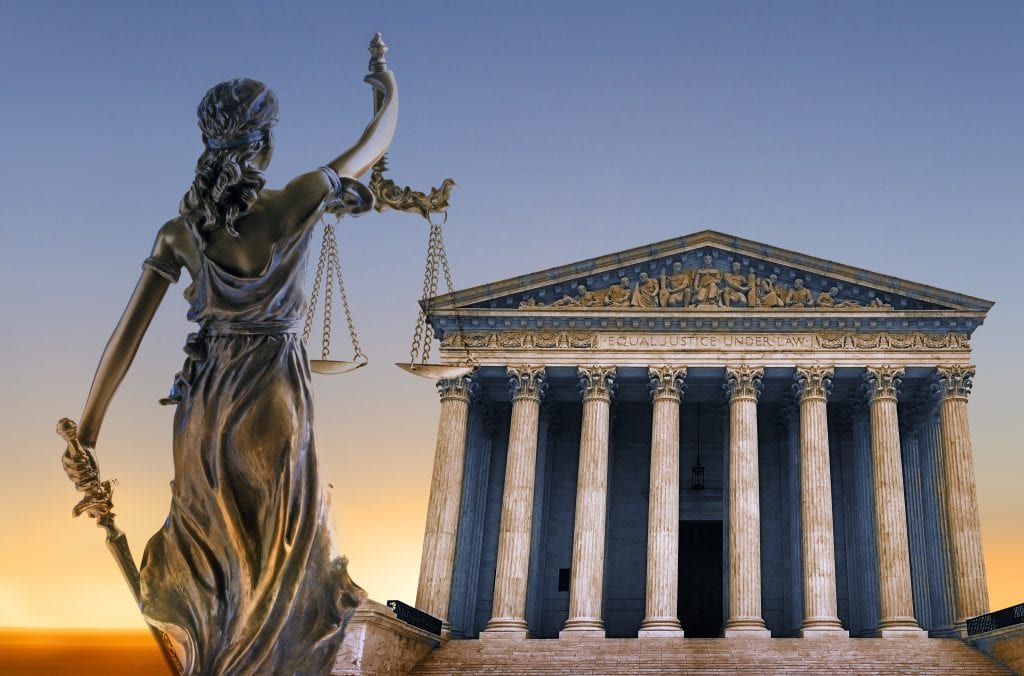 If you have been wrongfully injured in West Virginia, understanding the difference between punitive damages and compensatory damages can help make sure you recover full and fair compensation. Punitive damages are not available in every case, but when they are, they can add substantial value to your claim.
What are Punitive Damages?
Under West Virginia law, punitive damages may be awarded to a plaintiff in a civil lawsuit where the defendant's conduct is especially harmful. Under West Virginia Code Section 55-7-29, punitive damages may only be awarded to a plaintiff if they can establish clear and convincing evidence that the defendant acted in either one of two ways:
1) That the defendant acted with actual malice toward them and caused them harm; or
2) That the defendant acted with a conscious, reckless and outrageous indifference to the health, safety and welfare of others and such conduct caused the plaintiff harm.
Number two is the most common way that plaintiffs recover punitive damages in West Virginia. Usually, the most difficult element to prove is that the defendant acted with "outrageous indifference." Outrageous is defined as shockingly bad. Therefore, to recover punitive damages under West Virginia law, you must prove that the defendant's actions were were worse than reckless.
Injured by negligence? Call today for a Free Case Evaluation: 877-943-9378 (WEST)
$2 Billion Talc Verdict Against Johnson & Johnson — a Notable Example of Punitive Damages
In June of this year, The U.S. Supreme Court rejected Johnson & Johnson's appeal of a $2.1 billion award to 22 women who claimed the company's asbestos-contaminated talcum powder products caused their ovarian cancer. Much of this jury award consisted of punitive damages. The jury initially awarded the 22 plaintiffs $4.7 billion, but the Missouri appeals court cut the verdict to $2.1 billion since some of the women in the lawsuit lived out of state.
Aside from that, the appeals court upheld the jury verdict because it found "significant reprehensibility in [Johnson & Johnson's] conduct." The appeals court also said J&J's exposing consumers to asbestos over several decades was "done with reckless disregard of the health and safety of others." Missouri's punitive damages laws differ from West Virginia's, and they may not require a showing of outrageousness like West Virginia does.
Purpose of Punitive Damages under West Virginia Law
At first glance, it may appear that a plaintiff seeking punitive damages is only being greedy.  However, the availability of punitive damages in West Virginia serves many important purposes, including protecting innocent people from serious bodily injury or wrongful death.  
The West Virginia Supreme Court of Appeals has specifically recognized a number of important objectives served by punitive damages, including the following: (1) deterring others from similar wrongful conduct [which protects everyone]; (2) punishing the defendant; (3) providing additional compensation for the defendant's egregious conduct that the plaintiff has suffered; and (4) encouraging fair settlements.
The $2.1 billion award mentioned above will hopefully deter similar future behavior by Johnson & Johnson and other corporate giants so that people aren't needlessly exposed to cancer-causing chemicals. That will hopefully save lives and eliminate immense, needless suffering.
West Virginia Case Types That Frequently Involve Punitive Damage Claims
As mentioned above, under West Virginia law, punitive damages are only available in limited circumstances where the defendant's conduct is far more blameworthy than simple negligence, like typically involved in car accidents. So, most personal injury claims and other civil lawsuits won't involve claims for punitive damages. West Virginia law also prohibits punitive damages in work injury claims against employers when employers maintain workers' compensation insurance to protect its employees.
Below are some of the case types that frequently involve punitive damages:
West Virginia's Punitive Damages Cap
In 2015, West Virginia changed its punitive damages laws with Section 55-7-29. These changes aimed to limit the amount of punitive damages a plaintiff may be entitled to on the one hand and to put a cap on the potential punitive damages a defendant may have to pay. Section 55-7-29(c) of the West Virginia Code states that, "The amount of punitive damages that may be awarded in a civil action may not exceed the greater of four times the amount of compensatory damages or $500,000, whichever is greater."
In other words, if a plaintiff was injured by a drunk driver and the jury awarded her $200,000 in compensatory damages, the most the plaintiff could recover in punitive damages would be four times that amount, which is $800,000. That would bring the plaintiff's total damages to $1,000,000.
Compensatory Damages in Personal Injury Claims
Under West Virginia law, compensatory damages compensate a plaintiff for the harms and losses he or she suffered because of another's tortious conduct (typically, negligence). For example, a person injured in a car accident by a negligent driver is the plaintiff. He can recover compensatory damages from that negligent driver (known as the defendant) for his losses. 
General Compensatory Damages and Specific Compensatory Damages
Compensatory damages are designed to remedy two kinds of losses — specific losses, called specific damages and general losses, called general damages. Below are examples of both specific damages and general damages:
Specific compensatory damages
In a personal injury claim, examples of specific damages include past and future medical bills, lost income, lost wages, and other out-of-pocket expenses. In other words, the plaintiff's losses can be quantified to a specific amount.
General compensatory damages
General damages provide a plaintiff money to compensate him or her for the losses caused by the tortfeasor that are difficult to measure. Examples include pain, suffering, lost earning capacity, loss of consortium, loss of enjoyment of life, and emotional distress.
In personal injury settlement and jury verdicts, a plaintiff typically recovers more compensation for general damages than he does for specific damages. For example, take someone who was rear-ended by a speeding driver and suffered whiplash. Then, if his medical bills are $5,000, and he missed work causing him to lose $5,000 in income, his total settlement might be $25,000. $10,000 of that settlement would be for specific damages: $5,000 for medical bills and $5,000 for lost wages. The remaining $15,000 would be for general damages like the pain and suffering he endured because of the negligent driver.
Free Case Evaluation with a West Virginia Personal Injury Lawyer
As discussed above, it is difficult to prove a claim for punitive damages in West Virginia. Still, an experienced accident attorney can greatly improve your odds if you have been injured by another's reckless conduct and outrageous indifference to the health and safey of others.  Additionally, a skilled lawyer can help you recover compensatory and punitive damages if the facts of your personal injury claim justify both.  
If you have been injured or wronged by another, we invite you all West Law Firm for a free consultation. Our toll free number is 1-877-943-9378 (WEST).
West Law Firm is located in Charleston, West Virginia, just a few blocks from the Capitol with plenty of free parking. We serve personal injury clients throughout the state and country and will come to you if needed. Our injury lawyers also work on a contingency basis, meaning you pay no fee unless and until you recover compensation.
Brooks West is a personal injury lawyer, founder, and President of West Law Firm. He has been helping those wrongfully injured in West Virginia for almost two decades. The results and service he provides his clients have earned him membership in the Multi-Million Dollar Advocates Forum and the AV Preeminent Rating from Martindale-Hubbell. Brooks is most proud of the many 5-star reviews he has received from satisfied clients.