About West Law Firm LC — WV Injury Lawyers
The personal injury lawyers at West Law Firm focus exclusively on helping people who have been injured in West Virginia accidents or hurt by negligence. What differentiates us from other firms is our obsession with providing clients outstanding, compassionate service while helping them recover maximum compensation.
West Law Firm's principal office is in Charleston, West Virginia, but our injury attorneys serve clients throughout the state and country. We also make home and hospital visits and use state-of-the-art technology that gives you the option to meet us in person or by phone, video, or other electronic means. Of course, we are happy to meet you in person if that's convenient for you.
Award-Winning WV Personal Injury Lawyers
At West Law Firm, our injury attorneys have a successful track record of helping clients who have been injured in work accidents, medical malpractice, automobile crashes, slip and falls, dog bites, and just about every other type of accident or injury claim. With over 17 years of experience, founder and attorney Brooks West has received numerous awards, including the Martindale Nolo AV Preeminent Rating and the American Jurisprudence Award in Torts (personal injury law).
West Law Firm attorney David Dobson is rated by Super Lawyers and has again been named to the Rising Star List, a distinction given to only 2.5 percent of attorneys. Martindale-Hubbell also recently awarded Mr. Dobson with its AV Preeminent Rating. AV Peer Review Ratings recognize lawyers with strong legal abilities and high ethical standards. Only about 10% of all attorneys are awarded the AV Preeminent Rating.
Top Rated Accident & Injury Law Firm in Charleston, WV
Although we value our awards and accolades, we are most thankful for the more than 100 5 Star Google Reviews our clients have given us, making West Law Firm one of the highest-rated personal injury law firms in West Virginia. Below are just a few of the many reviews happy clients have given us:
"My wife made the best decision possible when she called West Law Firm…They worked diligently to get us the absolute best outcome…We owe them a debt of gratitude that thank you just doesn't cover." –Rick and Sandy
"David is the absolute best. His communication was unbelievable…as well as his worth ethic. He took great care of me. I would highly recommend him for any auto-related injury. He continually fought for me and got me the settlement I deserved!" –Lance
"West Law Firm was a light in a dark place for me. They are the warmest, most heartfelt, dedicated, hardworking, and understanding people…They fought diligently to get all I was entitled to." –Charlene
Why Awards and Reviews Matter
We share some of our awards, reviews, and accomplishments with you because we know it's difficult to choose an attorney after an accident or injury. Virtually all law firms make generic statements about why they think they're the best. However, few lawyers and law firms have the awards, ratings, and reviews mentioned above.
We hope this information helps you choose the best West Virginia personal injury attorney for you and your case. If you'd like a free consultation to discuss your case and learn more about us, please call us toll-free 1-877-943-9378.
West Law Firm's Mission
West Law Firm's mission is to help people who have been wrongfully injured recover full and fair compensation while providing them excellent, caring service – the kind of service and results we would want for our families should they ever need a lawyer. In other words, we will treat you like family!
"We are a full service personal injury firm and handle every aspect of your injury claim so you don't have to."
Giving Back to the Community
We are so thankful for each one of our clients who give us the opportunity to make a difference in their lives. In turn, we put 110% into helping them and their families. However, we don't stop there.
We are also committed to supporting our clients' communities and donate thousands of dollars each year to West Virginia charities, schools, and nonprofits. For example, we recently gave away 350 backpacks filled with school supplies to children in need. Each year, we also sponsor the adoption fee for dozens of animals at the Kanawha Charleston Humane Association. We also regularly support Manna Meal and local schools.
If you know of a charity, school, or community, that's in need, please call us and let us know how we can help.
Our Law Firm is Conveniently Located in Charleston, WV, and Serve Clients Nationwide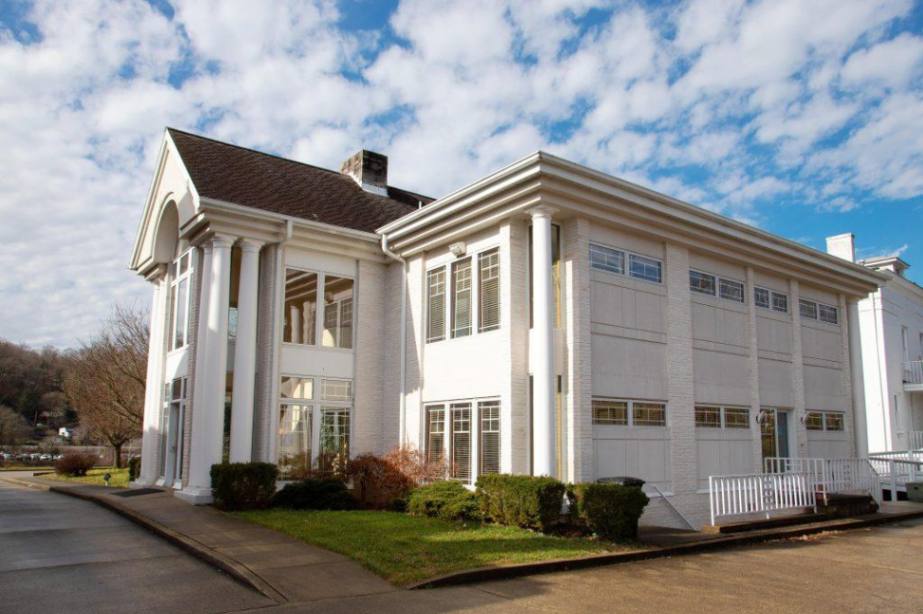 West Law Firm's office is located just a couple of blocks from West Virginia's capitol in Charleston, West Virginia with a beautiful view of the Kanawha River. Our office is handicap accessible with an elevator and has plenty of free on-site parking, which is rare in downtown Charleston.
Although our principal office is in Charleston, West Virginia, our lawyers help people throughout the state and country who have been injured in accidents or by negligence. We also represent clients throughout the country who have been injured by dangerous drugs, medical devices, and defective products.
Types of Accident and Personal Injury Cases We Help Clients With
We represent clients with all kinds of personal injury and wrongful death claims, including those below:
Get a Free Consultation with an Experienced West Virginia Personal Injury Lawyer
For a free and confidential consultation with one of West Law Firm's experienced personal injury attorneys, we invite you to call us today at 1-877-943-9378 (West). We are located in Charleston, WV, but serve clients throughout West Virginia and the United States. If you can't come to us, one of our experienced injury lawyers will come to you.