Johnson & Johnson Halts Production of Its Talc-Based Baby Powder After Asbestos Found
Johnson & Johnson announced in May that it's stopping sales of its flagship talcum based baby powder, and it ordered retailers to pull these products from their shelves. Just seven months earlier,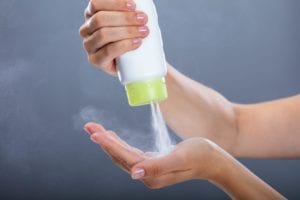 FDA testing found that a sample from J&J's product contained chrysotile fibers, a type of asbestos! Although J&J claims its decision to pull its talcum powder products was fueled by the more 16,000 talc lawsuits against them that allege their products were contaminated with asbestos, such claims are likely legal posturing.
While Johnson & Johnson has repeatedly argued that these lawsuits are the result of faulty testing, bad science, and unreliable scientists, the facts say otherwise. In fact, internal memos show Johnson & Johnson allegedly knew asbestos was detected in its talcum products as early as the 1970s but failed to warn customers of the risks. This disregard for human life and safety has resulted in many individuals developing serious health issues such as ovarian cancer and cancers in and around the lungs, according to court filings. Now, not only is Johnson and Johnson paying the price for their negligence, but the company's business partners are taking a hit as well.
J&J's Business Partner Takes Major Hits from Talcum Powder Lawsuits
Johnson and Johnson isn't the only company under fire in this mass scandal. Imery SA, the company that mines some of the talc used in Johnson & Johnson's Baby Powder and other products, is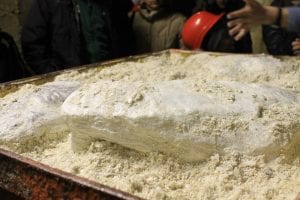 facing many lawsuits as well. On June 30th U.S. Bankruptcy Judge, Laurie Silverstein, will hear Imery S.A.'s plan to resolve the more than 14,000 talc lawsuits against them. Its plan to settle these claims entails many unfavorable decisions for the company. Imerys' settlement plan includes the following:
Handing over as much as $132 million in cash and notes to help fund the trust's initial operations.
Relinquishing its claims to insurance covering the talc cases, which could total more than $2 billion.
 Turning over its North American operations.
Making provisions for former Baby Powder users who may develop cancer in the future.
While the company is trying to move their plan forward several things are still standing in their way. For example, the talcum producer is battling in court with insurers over whether the talc claims are covered. Furthermore, the trust may be authorized to demand Johnson & Johnson to contribute more money to former baby powder users who developed ovarian cancer or mesothelioma, a form of cancer linked specifically to asbestos exposure. As of right now Johnson and Johnson, "…has refused to acknowledge or accept its indemnification obligations and has disputed the scope of coverage," Imerys stated in court filings.
With the seriousness of these legal battles continuing to escalate it's important you know the risk involved in using products containing talc powder and what options are available to you if you have suffered from doing so.
What is Talc and Why is it so Dangerous?
Talc is a naturally occurring mineral primarily made up of the elements magnesium, silicon, and oxygen. When it is made into a powder it can be very effective in helping absorb moisture and preventing drying skin and rashes. However, in its natural form, talc can contain asbestos, a substance known to cause cancers in and around the lungs when inhaled, like mesothelioma, and ovarian cancer when used in the genital area.
For many doctors, scientists, and even governments the risk is not worth the reward. For example, officials in the European Union have prohibited talc-containing products from entering the market. They also marked talcum as one of more than 1,000 chemicals considered too dangerous for use in human cosmetics. While the United States has attempted to set forth regulations for the use of talc powder in products, but many companies, like Johnson & Johnson and Imery S.A., have been careless in following these rules.
Has Anyone Settled or Won a Talc Case Against Johnson & Johnson?
Right now, there are over 20,000 plaintiffs with cases against Johnson & Johnson and its talc supplier, Imerys S.A. Below are some of the talc powder cases that have been won in court:
2016 Giannecchini vs Johnson & Johnson: Deborah Giannecchini used baby powder for over 40 years and was diagnosed with ovarian cancer at age 59. She was awarded a $70 million verdict.
2017 Slemp vs Johnson & Johnson: Ms. Slemp, 62, was awarded $5.4 million in compensatory damages and $105 million in punitive damages for Johnson & Johnson failing to disclose cancer risk from their talc products.
2018 Ingham et al. vs Johnson & Johnson: $550 million in actual damage and $4.15 billion in punitive damages were awarded to 22 women for Johnson & Johnson talcum powder products shown to have been laced with asbestos for decades.
What Compensation Could You Receive for Your Talc Case?
We at West Law Firm know that going through an ordeal such as this can be traumatic to you and your loved ones in so many ways. We want to ensure you receive the full and fair compensation that you deserve. This compensation can include:
Cost of your current and future medical bills
Pain and Suffering
Lost wages and benefits: This refers to the pay you could have earned but were unable to do so because of your injuries. You can claim this in a personal injury claim against an at-fault party.
Loss of enjoyment of life:  When you have suffered a physical or mental injury and that injury stops you from doing activities that you enjoyed doing before your injuries.
Mental anguish damages: These damages are meant to cover certain types of suffering such as distress, anxiety, fright, depression, grief, or trauma that you may have from this traumatic event.
Punitive damages against the company or manufacturer: These are the damages awarded to you to punish the defendant for their negligence and conduct. They are meant to reform or deter the defendant and others from engaging in this conduct and similar conduct again.
Contact the West Virginia Talcum Powder Injury Lawyers at West Law Firm Today For a Free Consultation
If you or someone you know has been diagnosed with ovarian cancer after using talc baby or body powder we urge you to contact our office for a free case evaluation. The West Law firm has the experience and proven track record to help you receive the compensation you deserve while providing you excellent, caring representation.
For a Free and Confidential consultation by clicking here or by calling us at 1 (877) 943-9378. You will not have to pay any out-of-pocket costs, and we only collect our fees if you recover compensation.
West Law Firm is based in Charleston, West Virginia, but we serve clients injured by talcum powder throughout the United States.
Brooks West is a personal injury lawyer, founder, and President of West Law Firm. He has been helping those wrongfully injured in West Virginia for almost two decades. The results and service he provides his clients have earned him membership in the Multi-Million Dollar Advocates Forum and the AV Preeminent Rating from Martindale-Hubbell. Brooks is most proud of the many 5-star reviews he has received from satisfied clients.