West Virginia Jail Injury or Neglect Lawsuits
West Virginia prisoners lose a lot of freedoms when entering jail, but they are always protected by the U.S. Constitution and other laws. A lawsuit is one way to fight back when someone incarcerated suffers an injury or wrongful death because a jail or prison officer violates these laws or rights. If you have a loved one at South Central Regional Jail, West Virginia Regional Jail and Correctional Facility,  Hazelton Penitentiary, or another jail or prison in West Virginia, an experienced prisoner rights lawyer, like us at West Law Firm, may be able to help you recover financial compensation for your injuries and losses.
Hiring an experienced jail injury lawyer who understands the complicated issues at play and an attorney who is committed to protecting prisoners' rights is vital for winning a jail injury or abuse lawsuit. Family members may also have a claim against the jail if their loved one dies from their injuries. They would have what is called a wrongful death claim.
Types of Prison Injury Lawsuits in West Virginia
Unfortunately, deaths and personal injuries in West Virginia prisons and jails are rising. Four main kinds of lawsuits are filed on behalf of prisoners when they suffer injuries and other harm in violation of their civil rights or other laws. These include prison medical malpractice and wrongful death lawsuits, prison neglect leading to suicide cases, sexual abuse or rape injury claims, and injury lawsuits stemming from inmate-on-inmate violence or injuries caused by the conduct or neglect of prison officials. All of these can form the basis of a jail injury lawsuit.
Prison Medical Malpractice Claims
Prisoners have the right to receive medical care for their conditions. Denial of medical care is a violation of a prisoner's rights. Furthermore, medical malpractice can also cause a prisoner to sustain serious or fatal injuries. Holding these medical professionals accountable is one of the most important ways to protect prisoners. This includes medical malpractice by third-party medical providers like PrimeCare, Wexford, or PSiMed.
Jail medical malpractice can include:
Denial of care for legitimate medical issues/Medical neglect
Misdiagnosis
Failure to diagnose
Surgical errors
Prescription errors
Jail Neglect Suicide Lawsuit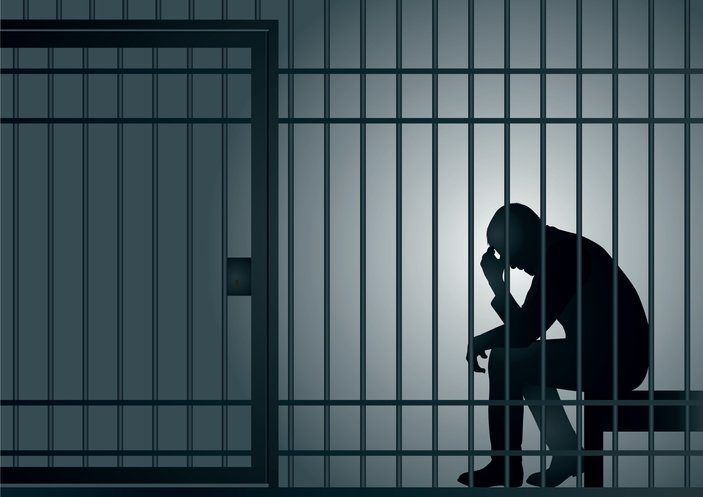 If any inmate expresses suicidal ideations or plans to an officer in a jail or prison, that officer must take appropriate action. As jails and prisons have become more crowded in West Virginia, suicides have also increased. Since 2000, suicide is the leading cause of death in jails. Getting this person medical attention from a trained professional and monitoring the inmate's behavior more closely is important. Those jails refusing to act could be held liable in a prisoner wrongful death lawsuit.
Jail Sexual Abuse, Injury, and Rape Lawsuit
When a jail officer abuses their position of power to carry about sexual abuse or rape, the prisoner may be eligible to file a lawsuit. Excessive force, brutality, beatings, torture, and other injuries harming prisoners violate the prisoner's rights. The Prison Rape Elimination Act of 2003 enforces these rights.
It requires all local, state, and federal corrections systems to have a zero-tolerance policy for rape in prisons, police lock-ups, jails, and other confinement facilities.
These cases can be very complex to allege. This is especially true when the person in jail is concerned about their ongoing safety or continued interactions with the accused officer. Hiring an experienced West Virginia prisoner rape lawyer is essential to help protect the prisoner's rights and to handle these cases.
West Virginia Jail Prison Neglect Inmate Beating Violence Lawsuit lawyer
Fights with other inmates do not all qualify for a lawsuit. However, some inmate-on-inmate violence can lead to a jail abuse injury lawsuit. However, these cases are difficult to prove and almost always require the help of a skilled jail injury attorney. For example, the prisoner may need to show that a prison officer violated the prisoner's law, regulation, or Constitutional right, which led to an inmate being attacked. One example is when a prison officer fails to inspect prisoner cells as required by statute and a prisoner gets beat as a result. These are difficult cases, however.
What to Do After Jail Abuse in West Virginia
If your loved one has informed you about preventable injuries or neglect regarding prison guards or other prison officials, you must act quickly. Jail neglect and abuse are rampant in many jails. The abuse of inmates caused by prison staff and violations of civil rights call for a lawyer who has previously handled cases like this. Hire an attorney at an inmate abuse law firm who has a track record of protecting and valuing the rights of prisoners is critical for success.
Whether you're concerned about physical abuse, sexual assault, neglect or abuse, and other cases in which prisoners sustain injuries, a West Virginia jail abuse lawyer can help. Schedule an initial case evaluation to discuss legal avenues to pursue in abuse cases.
Filing a claim for compensation against the government might help address rights violations. Especially if prisoner abuse is widespread throughout the facility and you're concerned about your loved one's safety, you must act now to protect your loved one.
Contact a West Virginia lawyer at West Law Firm about a jail injury lawsuit today.
FAQs
What to do if an inmate is being mistreated?
Get help from an experienced lawyer as soon as possible. Inmates still have constitutional rights even when in jail.
Can I sue a jail?
Personal injury claims against West Virginia jail and prison authorities are much more difficult to win than car accident claims or truck accident lawsuits. However, if you can show that the jail or prison officers violated the law, acted with deliberate indifference to your rights or safety, or violated your constitutional rights, and you were injured as a result, you might be able to sue the jail or prison. It's difficult to sue jails and prisons because governments' qualified immunity. However, it's sometimes possible with a good jail injury lawyer, like those at West Law Firm.
What is CRIPA complaint?
A 1980 law known as the Civil Rights of Institutionalized Persons protects inmates in state-run government institutions. In addition to exploring your rights for an inmate abuse lawsuit with a lawyer, you can also file a CRIPA complaint over the phone, mail, or web form. The Department of Justice can investigate from there.
Government Immunity and Other Rules Limiting Prisoners' Ability to Hold Jails and Prisons Accountable
Remember that federal and state employees working in prisons benefit from qualified immunity. This protects them from liability in lawsuits unless the prisoner filing can show a constitutional or statutory right violation.
Suppose someone you know has already suffered at the hands of officers of the prison or another inmate and has exhausted their administrative options. In that case, family members need to speak with a West Virginia prison abuse lawyer immediately.
Free West Virginia Jail Injury Lawsuit Case Evaluation
If you or a loved one has been injured or killed in a West Virginia jail or prison due to the negligence or indifference of jail officials, we invite you to call West Law Firm for a Free Case Evaluation. There's No Fee unless you win.
The personal injury lawyers at West Law Firm are based in Charleston, West Virginia, but serve clients throughout the state. Call our toll-free number today at 1-877-943-9378 (WEST).