Bicycle Accident Lawyers in West Virginia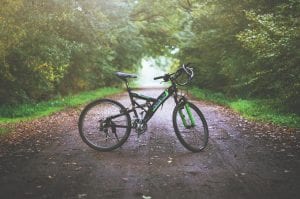 While riding a bicycle can be good for your health, there are times when the actions and behaviors of other drivers can cause serious injuries. When you need a West Virginia bicycle accident attorney, the West Law Firm will be by your side. Our dedicated and skilled team will investigate what happened. If another person's negligence caused your injuries, we will provide you the client service you deserve and help you recover the compensation you need.
The Team At West Law Firm Is Ready To Help
You want a legal team with decades of combined experience by your side. The team at West Law Firm has successfully recovered millions of dollars in settlements for our clients. We will handle all aspects of your case so you can focus on recovering from your injuries.
We take our cases on contingency, so you do not have to worry about a bill unless we recover the compensation you deserve.
We will make sure you get the quality medical care you need regardless of whether you have health insurance or can afford your deductible.
Our firm will not back down to intimidation tactics used by aggressive insurance companies. We will fight to secure the maximum compensation for you.
How An Attorney Can Help After A West Virginia Bicycle Crash
There are going to be many things happening at once after a bicycle crash. Your priority needs to be recovering from your injuries. Your attorney can handle everything else, including:
Gathering all police reports related to the incident
Obtaining evidence such as surveillance footage and witness statements
Having the crash scene reconstructed if necessary
Gathering your medical records and calculating your economic and non-economic losses
Bicycle crashes usually involve communicating with multiple parties, including insurance companies who are not looking out for your best interests. Your attorney will handle all communications so you do not have to.
Bicycle Crashes Are Particularly Dangerous
Bicyclists are vulnerable in and around the roadway. Even when a rider is wearing a helmet, they have almost no protection from the force of a passenger vehicle slamming into them. It is not uncommon for us to represent clients with the following injuries after a bike crash:
Spinal cord trauma (possible paralysis)
Head injuries/traumatic brain injuries
Internal organ damage or internal bleeding
Broken or dislocated bones
Severe lacerations or road rash
For the latest reporting year in the US, there were nearly 800 bicyclist fatalities and thousands of severe injuries as a result of crashes. In many cases, these injuries occur due to the actions of a negligent driver (drunk driving, distracted driving, failure to yield, and more).
You Are In Control Of What Happens Now
If you or a loved one have been injured in a bicycle crash that was caused by another person's negligence, please seek legal assistance now. At West Law Firm, our knowledgeable and experienced team understands these cases. We know they can become complex, but that will not deter us from securing the compensation you deserve. This can include:
Coverage of medical expenses related to the crash
Recovery of lost wages if you are unable to work
Pain and suffering damages
Loss of enjoyment of life damages
Possible punitive damages against the negligent party
Free Case Evaluation With an Experienced West Virginia Bicycle Accident Lawyer
If you or a loved one was injured in a West Virginia bicycle accident because of the negligence of another, we invite you to contact us for a free consultation by clicking here or calling us toll-free at 1 (877) 943-9378. Also, at West Law Firm, there's never a fee unless and until we recover compensation for you.