West Virginia Mesothelioma Lawyers
Mesothelioma cancer is caused by asbestos exposure. Asbestos companies, manufacturers, distributors, and employers may be held responsible for exposing you to asbestos and causing your asbestos-related diseases. Our experienced West Virginia mesothelioma lawyers can help you to navigate the legal process and recover compensation to pay for medical treatment, lost wages, living expenses, and other costs related to your mesothelioma diagnosis, including pain and suffering. Call today for a Free Consultation 1 (877) 943-9378.
Asbestos Victims in West Virginia
West Virginia has a historically high incidence rate of asbestos exposure and mesothelioma cases. Between 1999 and 2017, there were over 3,000 asbestos-related deaths in West Virginia. Kanawha County accounted for nearly 20% of the total with 566 during the nearly 20-year period. In 2020, 69 asbestos litigation claims were filed in Kanawha County alone, the 10th highest of any jurisdiction in the United States. Both statistics were by far the highest out of all West Virginia counties.
The high incidence rate of asbestos in West Virginia is largely attributable to the state's wealth of manufacturing, mining, and power plant sites. Some of the settings where asbestos is often present include: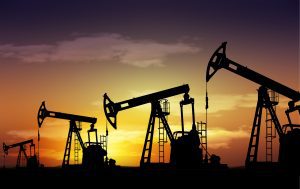 Coal mines
Oil refineries
Steel mills
Construction sites
Foundaries
Military bases
Power plants
Government buildings and schools
Prolonged exposure to asbestos in these environments can cause victims to develop mesothelioma.
How Asbestos Exposure Causes Mesothelioma
What is Asbestos?
Asbestos is the name given to a group of six different minerals that occur naturally in the environment. When these minerals are combined they create flexible fibers. Asbestos is a known, classified human carcinogen (cancer-causing substance) by the U.S. Department of Human Services, the U.S. Environmental Protection Agency, and the International Agency for Research on Cancer. Asbestos fibers are resistant to heat, electricity, and corrosion. These qualities make asbestos ideal for use in many products. For example, insulation, ceiling and floor tiles, cement, and paper products.
How Asbestos Causes Mesothelioma
Asbestos exposure is the primary cause of all types of mesothelioma. About 3,000 new mesothelioma cases are diagnosed each year mostly due to asbestos exposure in the workplace, according to the National Cancer Institute.
When asbestos materials are disturbed, which is common in work settings where safety rules are not followed, the tiny fibers are released into the air. If inhaled or ingested, asbestos fibers can cause chronic inflammation, scarring, and cellular damage which can ultimately lead to tumor formations across a protective membrane known as the mesothelium. Exposure to consumer asbestos products can also lead to a mesothelioma case.
The mesothelium membrane is a cellular layer covering many of our internal organs.  When someone has mesothelioma, this means that cancerous cells are present in this protective membrane, and the diagnosis name refers to the specific organ affected.  A diagnosis common to asbestos exposure in the workplace is pleural mesothelioma where cancerous cells are found within the protective membrane around the lungs and within the chest wall lining.  Also linked to workplace exposure is peritoneal mesothelioma where cancer affects the membrane-protecting organs in the abdominal cavity.
Medical experts have two theories for how asbestos fibers actually reach the abdominal cavity: ingestion and lymphatic transport. Asbestos fibers can be swallowed directly, but it is also possible for inhaled fibers to be coughed up from the lungs and then swallowed.  Others propose movement from the lymphatic system actually transports the asbestos from the lungs into the abdominal organs where fibers become lodged in the peritoneum.
Regardless, asbestos fibers are a known cause of inflammation and irritation which can result in cancerous tumors. Potentially, cells from a cancerous tumor can break away, enter the bloodstream, and spread malignant mesothelioma to other parts of the body as well.
What are the Signs and Symptoms of Mesothelioma?
Asbestos-related illness is typically discovered 20 to 50 years after exposure. The average age for diagnosis for pleural mesothelioma (in the chest) is 72 yrs old. According to the American Cancer Society, once someone is exposed to asbestos, cancer appears to be a lifelong risk. The potential for developing mesothelioma does not diminish over time even though contact with asbestos may have ended decades ago.
Unfortunately, since the 1940s millions of Americans were unknowingly exposed to asbestos in the workplace. The banning of certain asbestos materials didn't begin until the 1970s. If workers did not properly remove asbestos dust from their hair, skin, and clothing, family members coming in contact with fibers were also unknowingly placed at risk.
If you have been exposed to asbestos and have any of the following symptoms, please see a healthcare provider right away to identify the cause and ensure immediate treatment. The American Cancer Society lists the following symptoms as common for most people months prior to a mesothelioma diagnosis.
Pleural Mesothelioma Symptoms
Pain in the side of the chest or lower back
Shortness of breath
Cough
Trouble swallowing (feeling like food gets stuck)
Hoarseness
Swelling of the face and arms
Peritoneal ( abdominal cavity) mesothelioma symptoms
Abdominal Pain
Swelling or fluid in the abdomen
Nausea and vomiting
Constipation
Pericardial (in the heart) mesothelioma symptoms
Chest Pain
Irregular heart rhythm
Heart murmur
Shortness of breath
General Mesothelioma Symptoms
Fever
Excessive sweating
Fatigue
Weight Loss without trying
Blood Clots
Loss of appetite
How Asbestos Victims can Prevent Mesothelioma and Asbestosis After Exposure
If you believe you or a loved one has been exposed to asbestos, the most important thing to do is to stop the exposure. However, many people were exposed to asbestos years ago and are worried about being at
 risk for developing mesothelioma. The Roswell Park Cancer Center offers the following advice to help prevent mesothelioma after being exposed to asbestos.
Don't smoke, and if you do, quit. Studies show that smoking compounds the risk of developing mesothelioma, lung cancer, and asbestosis.
Avoid "disturbing" asbestos. If you suspect that there is asbestos in your home, hire a professional asbestos contractor to conduct an analysis and for any repair work. Never drill, hammer, cut, or move any item that may contain asbestos, such as floor or ceiling tiles.
Workers who are concerned about asbestos exposure in the workplace should discuss the situation with their employers. Employers are required to follow strict on-the-job regulations issued by the Occupational Safety and Health Administration (OSHA).
If you have a history of asbestos exposure, you are at increased risk for the disease. Talk to your doctor about early screening, and be sure to watch for any symptoms.
Mesothelioma Lawsuits and Asbestos Litigation in West Virginia
Experienced West Virginia mesothelioma lawyers are familiar with the companies and job sites that have historically been the subject of litigation. Evidence has shown that some companies that operated or were based in West Virginia were often aware of the presence of asbestos in their workplaces and that they knew of the risks and dangers it presented to employees. Worse yet, some of these employers continued exposing employees to asbestos without warning employees and without ensuring mandated, protective, precautionary measures were used. However, regardless of whether your employer knew about the presence of asbestos at your job site, you may still be entitled to compensation.
Documented occupational asbestos exposure has been found for 51 companies in West Virginia. These companies include the following Charleston area job sites:
Barium Reduction
Cecil Walker Machinery
Dupont Chemical
Fike Chemical
FMC Ordnance
General Electric
Gordon Gasket and Packing Company
Ingersoll Rand
Monsanto
Norfolk Southern Railroad
P & H Minepro Services Appalachia
Union Carbide Mines
Vimasco Corporation.
West Virginia Mass Litigation Panel Asbestos Case Management Order
Managing such a large number of asbestos personal injury lawsuits is a complicated endeavor. The West Virginia's Supreme Court of Appeals directs this mass litigation to the Circuit Court of Kanawha County where procedures for filing asbestos lawsuits are under the Mass Litigation Panel (MLP) Asbestos Case Management Order.
The MLP requires mesothelioma victims or mesothelioma lawyers on their behalf to report their work history, smoking history, medical providers, and benefits in what is called the "Plaintiff Fact Sheet". In an effort to streamline case scheduling, the Asbestos Case Management Order follows a case consolidation process.  Currently, cases are consolidated into groups of 20 cases that involve similar medical severity, punitive damages, disclosures, and deadlines. The courts schedule 3 of these trial groups each year.
What Compensation is Available from Mesothelioma Asbestos Claims in West Virginia?
Under West Virginia state laws those that have been diagnosed with an asbestos disease like mesothelioma have legal rights which may include filing legal claims and/or lawsuits against companies that are legally responsible for causing their asbestos related illnesses. Under West Virginia mesothelioma law, responsible parties may include sellers, distributors, and manufacturers of the asbestos that caused your mesothelioma.
There are two types of mesothelioma claims: personal injury asbestos claim and wrongful death asbestos claim.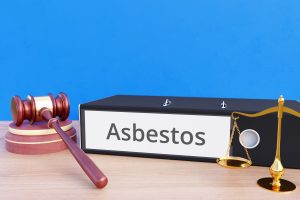 Personal Injury Claims
When a personal injury asbestos lawsuit is filed by an asbestos lawyer on behalf of a mesothelioma patient, compensation generally includes the following:
Past and future wage loss
Past and future medical expenses
Past and future pain and suffering
Past and future loss of capacity to earn money
Past and future loss of enjoyment of life
Punitive damages, intended to deter future wrongful conduct, when appropriate
Wrongful Death Lawsuit
When a  wrongful death lawsuit is pursued by the estate or family of the person who lost their life due to asbestos cases such as those involving mesothelioma or lung cancer, some common types of financial compensation include:
Sorrow
Mental Anguish
Solace
Loss of society
Loss of companionship
Loss of comfort, guidance, and advice.
The second type of damages are the financial losses caused by the wrongful death. Under West Virginia laws, compensable damages in a wrongful death suit include but are not limited to the following:
Compensation for the reasonably expected loss of income of the decedent
Compensation for the loss of services, protection, care, and assistance that would have been likely provided by the decedent
Expenses for the care, treatment, and hospitalization the deceased mesothelioma patients related to their injury resulting in their death
Reasonable funeral expenses
For a complete discussion of the types of compensation available for wrongful death lawsuits in West Virginia, see "How a West Virginia Wrongful Death Lawsuit Works".
West Virginia Mesothelioma Claim Statute of Limitations
State residents can consult West Virginia mesothelioma lawyers regarding the filing of a claim for an asbestos related disease. Under the West Virginia code, mesothelioma patients have a limited amount of time to file their claims. The West Virginia code sets forth the state's statute of limitations. This specifies the deadline that a lawsuit seeking financial compensation must be filed by.
West Virginia esothelioma attorneys can help mesothelioma clients to gather relevant documentation, including copies of medical bills from any mesothelioma doctors that diagnosed and/or treated you. Mesothelioma attorneys can ensure that your mesothelioma lawsuit is filed before the deadline. The statute of limitations for personal injury lawsuits is 2 years from the date of the mesothelioma diagnosis. Family members and/or the decedent's estate have 2 years from the date of death to file a wrongful death lawsuit.
West Virginia Asbestos Trust Fund Claims
Some mesothelioma victims in West Virginia may also be able to file an asbestos trust fund claim. Many companies that are subject to asbestos litigation file for bankruptcy protection. This can be before asbestos verdicts are obtained or after. As part of the bankruptcy process, the company may create a West Virginia asbestos bankruptcy trust. This fund is used to compensate current and future asbestos victims.
West Virginia mesothelioma lawyers can help claimants access and manage the trust fund claims process. Depending on the facts of the case, some claimants may be eligible to file claims in multiple trust funds. A West Virginia asbestos attorney that is familiar with ongoing asbestos litigation in the state will be able to help you determine which trust funds you may be eligible for.
As you can see, having top West Virginia mesothelioma lawyers like the West Law Firm by your side every step of the way will ease the stress of the process and help in securing compensation for asbestos victims. Frequently recognized among the best mesothelioma lawyers in West Virginia, our objective is to provide mesothelioma victims and their families with caring service and outstanding financial results as we guide them through the legal process.
How West Law Firm Can Help
West Law Firm is an award-winning personal injury firm. Our firm is recognized among the top mesothelioma law firms in West Virginia. If you or a loved one has been diagnosed with mesothelioma or asbestos lung cancer, it's important to speak with an experienced mesothelioma lawyer as soon as possible to protect your rights and understand your options.
Many national mesothelioma law firms offer legal representation in asbestos litigation and wrongful death claims in West Virginia. They tout large asbestos verdicts and favorable outcomes in national cases. However, the decision to hire a mesothelioma law firm that is familiar with the West Virginia courts and job sites where the asbestos exposure occurred is an important one.
Our experienced West Virginia asbestos attorneys have helped many mesothelioma clients to successfully navigate the legal system. Whether your case involves negotiating a settlement, filing a claim with asbestos trust funds, or filing a mesothelioma lawsuit or wrongful death claim, our experienced mesothelioma lawyers have the resources and experience to help you get the compensation that you deserve.
Get a Free Case Evaluation from Experienced West Virginia Mesothelioma Lawyers
If you or a loved one was exposed to asbestos and developed mesothelioma, we invite you to schedule a consultation with our experienced West Virginia mesothelioma lawyers. There's also no fee unless and until you recover compensation.
West Law Firm offers Free Consultations with our dedicated and experienced mesothelioma and asbestos lawyers. Call our toll-free number today 1-877-943-9378 (WEST).