West Virginia Sexual Abuse Lawyers | Child Sexual Assault Claims
2020 West Virginia Statute of Limitations Update for Claims Involving Sexual Abuse Against a Minor (18 Year Rule)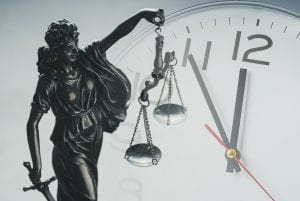 A statute of limitations is a law that limits the amount of time a claimant has to bring certain kinds of legal actions like civil lawsuits involving sexual abuse. In West Virginia, there are different statutes of limitations for different types of legal actions. For example, civil claims involving sexual abuse against a minor, prior to 2020, the statute of limitations was either a) 4 years after the minor turned 18 or b) within 4 years he or she discovered the sexual assault or sexual abuse, whichever was longer.
Fortunately, in 2020, West Virginia lawmakers amended WV Code § 55-2-15 and increased the amount of time such victims of sexual abuse have to file a civil lawsuit. Now, someone sexually abused or assaulted as a minor has up to 18 years after they turn 18 to file a claim or within 4 years of discovering they were sexually assaulted, whichever is longer.
So, for example, if a 14 year old was sexually abused by a member of the clergy, once the victim turns 18, they can file a claim within 18 years, or before they turn 37.
West Law Firm Helps Victims of Child Sexual Abuse Obtain Justice and Compensation from the Organizations and Institutions that Failed to Protect Them
Sexual abuse causes victims trauma that can negatively affect them for a lifetime. Victims often experience post-traumatic stress disorder, depression, anxiety, and other difficulties. A civil claim can help compensate victims for the physical and psychological pain and difficulties they've endured and also holds wrongdoers financially accountable. Holding institutions financially accountable for negligence and other wrongdoing is one of the best ways to help protect others from future sexual abuse.
The West Virginia sexual abuse lawyers of West Law Firm has decades of combined experience helping wrongfully injured people, including sexual abuse victims. For example, we helped hold the Hope Clinic and Dr. Pellegrini financially accountable for sexually abusing patients. Also, one of the qualities that clients frequently mention in reviews of West Law Firm is the caring and attentive service our personal injury lawyers provide them, and such client service is particularly important in claims involving sexual abuse. For a free, confidential case review, we invite you to call us toll free at 1-877-943-9378 (WEST).
What is Child Sexual Abuse Under West Virginia Law?
Child sexual abuse, also called child molestation, is a form of child abuse in which an adult or older adolescent uses a child for sexual stimulation. Child sexual abuse does not need to include physical contact, and some forms of child sexual abuse include:
Fondling
Child grooming
Sex of any kind
Indecent exposure
Obscene phone calls, text messages, or digital interaction
Child pornography
West Virginia law also says, "a personal action for damages resulting from sexual assault or sexual abuse of a person who was an infant at the time of the act or acts alleged shall be brought against a person or entity which aided, abetted, or concealed the sexual assault or sexual abuse within 18 years after reaching the age of majority. So, some institutions may be civilly liable for sexual assault even if they or one of their members didn't commit the assault but they aided, abetted, or concealed the sexual abuse.
Some of the Institutions that May be Liable for Sexual Abuse Claims Include the Following
The Boy Scouts of America
Churches
Summer camps
Schools
Nursing homes
Medical facilities
Religious organizations
What if You Were Sexually Abused as a Minor but are Now 37 Years or Older?
Although West Virginia has improved its statute of limitations for sexual assault victims, some states have even a more protective statute of limitations. For example, Washington DC has eliminated its statute of limitations for sexual abuse victims for two years. So, it may be possible to file a claim there as other have done for sexual abuse claims against the Boy Scouts of America. It's best to speak with an experienced sexual abuse lawyer to learn about your options.
Get a Free and Confidential Consultation with a West Virginia Sexual Abuse Lawyer
If you or a loved one suffered sexual abuse at a summer camp, church, youth program, school, religious organization or other institution, we may be able to help you recover compensation for the pain and physical and psychological difficulties such abuse has caused you. We have the experience, skill, resources, and sensitivity to effectively handle your case. Contact us today for a free, confidential case evaluation to learn more about how we can help you.  West Law Firm is located in Charleston, West Virginia, and we serve clients throughout the state.