Personal Injury Frequently Asked Questions And Accident FAQs
An Experienced Personal Injury Lawyer's Answers to Frequently Asked Questions About Accident & Injury Claims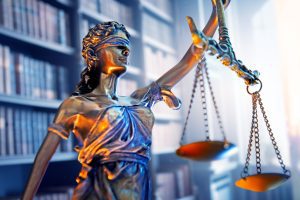 Auto accidents injure over 3 Million People every year in the US. Slip and falls are also a leading cause of injury along with workplace injuries. So, it's no surprise that many people have questions about personal injury law, and below are answers to some of the questions we hear most frequently. That said, every legal case is unique and has different facts.
So, if you were injured in an accident or because of another's negligence, it's usually important to speak with an experienced attorney about your personal injury case. West Law Firm offers Free Case Evaluations, and there's No Fee unless you recover compensation. 
Do I have a Personal Injury Case?
To have a personal injury case under West Virginia law, you generally must have been injured by the negligence or misconduct of another person, corporation, government, or organization.  Negligence is generally defined as when an individual fails to use reasonable care under the circumstances.  The negligent party, and usually their insurance carrier, is then responsible for the injured party's losses, which are also called damages.
Who Will Pay My Personal Injury Claim?
Technically, the person or entity, known as a defendant, whose negligence led to your injuries is responsible for paying your personal injury or accident claim. In reality, though, about 99% of the time an insurance company is the one that pays personal injury claims. For example, in West Virginia, all drivers are required to maintain a minimum amount of auto accident insurance in case they negligently injure another driver, passenger, or pedestrian.
How Much is My Personal Injury Case Worth?
The general rule in West Virginia is that you should recover enough money from the defendant or defendant's insurer to make you whole. In other words, you should recover enough compensation to put you in as good of a position as you were before the accident or injury. This is called compensatory damages. If you suffered a more serious injury or one that's likely to be permanent, it's even more difficult to quantify how much your personal injury case is worth.
SOME COMMON COMPENSATORY DAMAGES INCLUDE:
Past, Present, and Future:
Medical bills

Lost wages and benefits

Pain and suffering

Loss of enjoyment of life

Lost earning capacity: a decrease in person's ability to earn income

Loss of consortium: loss of some of the benefits of a family relationship due to the accident or injury

Property Damage
PUNITIVE DAMAGES
If you were injured by the defendant and can prove he acted with actual malice against you or that he or she acted with a conscious, reckless and outrageous indifference to the health, safety and welfare of others, then you may also be able to recover punitive damages in West Virginia above and beyond compensatory damages, under West Virginia Code § 55-7-29.
Punitive damages are available to help keep West Virginians safe by deterring and preventing future malicious conduct. Oftentimes, the best way to motivate a big corporation to do the right thing is to threaten their profits. 
For example, Commercial truck accidents are sometimes caused by big trucking companies that break safety laws to increase profits and thus sometimes warrant punitive damages. Drunk driving is another clear example where punitive damages are justified.
Accurately evaluating your past and future losses and determining how much your case is worth is one of the most important jobs of a West Virginia personal injury lawyer, which is why choosing the right accident attorney can significantly affect how much compensation you recover. Click here for more details about punitive and compensatory damages in West Virginia.
What is Negligence?
Negligence is a legal term that generally describes when someone didn't act reasonably under the circumstances. For example, negligence may include when someone decides to drive over the speed limit or text while driving, which then causes them to lose control of their vehicle and crash into you.
Negligence or wrongdoing is not always necessary, however, to bring a personal injury claim. For example, if you are injured by a defective product, the manufacturer, seller, and/or distributor(s) may be strictly liable for your injuries regardless of whether they were negligent. As you can see, personal injury law is a complex field that covers many areas of life.
How Much Will it Cost to Hire a West Virginia Personal Injury Lawyer?
In West Virginia, personal injury lawyers typically work on a contingency fee basis. This generally means you pay no fee unless you recover compensation. Then the fee will be an agreed-upon percentage of the compensation recovered for you. Be careful, though, because some personal injury law firms will charge you "case costs" even if they lose your case.
With West Law Firm, you will never be responsible for any fee or cost unless and until you recover compensation first. For more information, call us and we would be happy to go over our contracts with you during a Free Case Evaluation.
Do I need a Personal Injury Lawyer or Should I Represent Myself?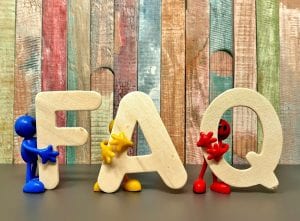 This question cannot be answered without knowing more about your accident or injury case. West Law Firm offers free consultations, so if you think you may have a case, please give us a call to discuss. Our mission is to only accept cases when we believe the client will be better off with our help. Sometimes, clients are better off handling cases on their own, especially when their injuries are minor and they did not need medical treatment.
Even then, it's still best to get a free consultation with an experienced personal injury lawyer to make sure all of your legal and medical issues are addressed. For example, almost half of all whiplash injuries cause long term problems, even though they appear minor at first. The same applies to low back injuries.
For Serious Personal Injuries: If you sustained serious or long term injury in West Virginia, speaking with an experienced accident attorney is especially important because, among other things, accurately assessing the value of your case will likely involve complex legal and financial issues. For example, determining the value of your future economic losses and medical needs is especially challenging. Your lawyer may even need to work with various economic and medical experts to prove the full value of your case.
Should I Talk to the Other Driver's Insurance Company About My Accident?
No! At least not until you consult with an experienced lawyer first. If you were recently injured in a car accident, the other driver's insurance carrier will likely ask you to sign documents and give a recorded statement.  The adjuster might say something like, "We just want to record your version of the car accident for accuracy purposes."  "We need you to sign this document so we can get your medical records to verify your claim."
Signing any of these documents or giving a recorded statement before you retain an attorney will impact your legal rights and probably make it more difficult for you to recover full and fair compensation for your personal injury case.
Your rights and duties: You have no duty to speak with the other side's insurance adjuster, and you certainly aren't obligated to sign their legal documents that serve their interests — not yours! Also, don't give a recorded statement without talking to an attorney first. When in doubt, call us or another experienced injury lawyer for help.  Our toll free number is 1-877-943-9378.
That said, if you already gave a recorded statement, that's another reason why it's important to speak with an experienced West Virginia personal injury lawyer. He or she may be able to get the recorded statement stricken from the record or may at least be able to lessen damage such statement may have on your case, if any.
Should I Talk About My Accident on Facebook or with Friends?
Under West Virginia law, whatever you say on Facebook or to friends can be used against you. The other side's lawyer has what is called Subpoena Power. This means their lawyer can force your friends and some family members to testify under oath about your case and what you said to them. These lawyers can also subpoena your Facebook feed, photos, and other Facebook account information. Even though you may only publish honest, innocent posts and pictures, corporate defense and insurance lawyers may be able to use them against you to suggest you're not as injured as you really are, for example.
At West Law Firm, we offer our clients very specific advice about how to use social media safely and who they should and should not talk with about their case. Destruction of evidence is another important legal issue in West Virginia that is best discussed with an attorney. For more information about how to protect your privacy on Social Media, see here.
How Long Will it Take to Get Paid on My WV Accident Claim?
The answer to this question, like most questions, is it depends.  This is another question that's best answered in a free consultation. However, some general guidelines are that the defendant's insurance company will likely want to settle your case as soon as possible for as little money as possible. That way they can get you to sign a release, which terminates your rights forever. So, if you need more medical treatment or miss more work, they won't have to pay for those additional losses.
Therefore, it's usually best to not settle your accident claim until after you know how much medical treatment you're going to need in the future and how much it will cost.  On the other hand, in some cases, it's OK to settle earlier. For instance, if there is limited insurance available.
Again, though, the specific facts of your case, including who is at fault, how much insurance they have, what are your injuries, what lawyer you hire, if any, will determine how long it will take to resolve your personal injury claim.
How Long Do I Have to File a Personal Injury Lawsuit in West Virginia?
A civil lawsuit must be filed within a specific period of time after an accident, injury, or dispute has occurred. Otherwise, the lawsuit will be dismissed and the injured party will have lost his or her rights to recover forever. This time limit is called the statute of limitations and may be different for different types of cases and claims.
For example, at the time of this writing, car accident lawsuits have a two-year statute of limitations in West Virginia. Claims for injuries resulting from medical negligence, commonly known as medical malpractice, has a different set of rules governing how long you can file a claim as do other types of personal injury claims like intentional torts where the defendant does a wrongful act on purpose.
See WV Code Chapter 55, Article 2, or speak with an experienced personal injury lawyer for details about how long you have to file a lawsuit in West Virginia.
Can I Recover Compensation under West Virginia Law if I Was Partly to Blame for the Accident?
Under West Virginia law, you can still recover compensation if you were 50% or less at fault. However, the amount you can recover will be reduced proportionally to how much you were at fault. If you were more than 50% at fault, you cannot recover compensation. When fault is in dispute, it's especially important to have an experienced injury attorney on your side who will work hard to prove you were not at fault and/or that the other party or parties were more at fault.
Will I Have to go to Trial?
About 95-98% of personal injury lawsuits settle before trial. So, it's unlikely you will have to go to trial. In fact, at West Law Firm, we are able to settle most of our clients' claims before even having to file a lawsuit. Also, having experienced injury lawyers on your side will make it less likely that you have to go to trial. An insurance company is more likely to take their chances at a jury trial when going up against a lawyer not experienced in personal injury law or one who doesn't have a proven track record.
Do I Need a Personal Injury Lawyer or Can any Attorney Handle My Case?
Most good attorneys limit their practice to one or two areas of law so they can gain the focused skills and experience needed to get their clients the best possible results. West Law Firm only handles personal injury cases and our lawyers have decades of combined experience handling personal injury claims and lawsuits. Whatever kind of case you have, choosing a lawyer with a proven track record in that area of law will help ensure you get the results you deserve.
What is a Wrongful Death Claim?
Whenever the death of a person is caused by the wrongful act, neglect, or default of another, then a duly appointed, personal representative of the deceased person can bring an action for wrongful death. A settlement may be reached or a jury may award damages (compensation) to the surviving spouse and children, including adopted and stepchildren, brothers, sisters, parents, and any other persons who were financially dependent upon the decedent at the time of his or her death. Under West Virginia law, compensation may be awarded for the following: (1) Sorrow, mental anguish, and solace; (2) compensation for reasonably expected loss of income of the decedent and services, protection, care and assistance provided by the decedent; (3) expenses for the care, treatment and hospitalization of the decedent; and (4) reasonable funeral expenses. W. Va. Code § 55-7-6.
Can I File an Accident Claim Against My Employer if I was Injured at Work in West Virginia?
The short answer to this question is in limited circumstances you may be able to file a personal injury claim against your employer if you were injured at work in West Virginia. However, your rights depend on several factors such as the cause and extent of your injuries and whether your employer maintained workers' compensation insurance.
The general rule in West Virginia is that workers' compensation is the only remedy available for workers injured on the job. However, there are exceptions to this rule that may allow you to recover additional compensation from your employer, including from what is called a West Virginia deliberate intent claim. Work injuries are a complicated area of law, and if you were injured at work, we highly recommend you call an experienced work injury attorney, like us at West Law Firm, for a Free Consultation.
Click here for details about work accident claims in West Virginia
The Other Driver's Insurance Company is Offering Me a Settlement -- Should I take it?
We strongly advise you to speak with an experienced West Virginia personal injury attorney first.  We cannot count the people who have told us they regretted settling their personal injury case before speaking with a lawyer.  Injuries caused by auto accidents or negligence are frequently permanent and may require medical care years later, for example.  An experienced personal injury lawyer knows this and can help you properly evaluate your case.
An insurance company may only offer you a minimal amount of money in exchange for you signing an agreement called a release.  Once you sign a release you can never go back and ask for more money if you later discover that you need additional medical treatment. If you contact us after receiving an offer and we don't think we can do better for you, we will let you know.
Get a Free Case Evaluation From an Experienced West Virginia Personal Injury Lawyer
We hope the above helps answer some of your general questions about personal injury law. We also hope this article helps draw your attention to some important issues that are involved in most personal injury cases. If you or a loved one has been injured because of another party, we invite you to call us for a Free Consultation to get more details about your rights and options. Call us toll free today at 1-877-943-9378. There's also no fee unless and until you recover compensation.