West Virginia Car Accident Lawyers Who Put Clients First
At West Law Firm, our top-rated West Virginia car accident lawyers will give you the personal attention and compassion you deserve during this difficult time. Our experienced auto accident attorneys will also work hard to ensure you get maximum compensation for your injuries and other losses. West Virginia law firm is also easy to hire.
Our personal injury attorneys also offer Free Case Evaluations and a "No Fee Unless You Win" guarantee. Our principal law office is conveniently located in Charleston, West Virginia, and we help clients throughout the state and country. Regardless of your location, one of our experienced injury lawyers would be happy to come to your home, hospital, or wherever is most convenient for you.
Call us today for your Free Consultation. Our toll-free number is 1-877-943-9378 (WEST).
Why Choosing the Best WV Car Accident Lawyer For Your Case Matters
Choosing the best accident lawyer for your case can make a big difference in whether you get the legal representation you need and all the compensation you deserve. For example, a study on car accident claims by the Insurance Research Council found that people who hire an accident lawyer receive on average 3 to 5 times more money than those who aren't represented by an attorney.
There are also big differences among West Virginia car accident lawyers. For example, many people search for car accident lawyers near me or for the best car accident lawyer near me, and they are overwhelmed with the number of options. Fortunately, several tools can help you choose the best accident lawyer for your case.
For example, as you probably know, Google reviews are often a good resource when searching for an accident attorney. Examining the number of reviews a law firm has and carefully reading a few will help you determine how likely they are to be the best car accident lawyer for your case. West Law Firm has over 100 5-Star Google Reviews and is one of the highest-rated law firms in West Virginia and Charleston.
Awards and peer reviews can also be helpful. Super Lawyer Ratings and Martindale's AV Rating can also be helpful when choosing the best car accident lawyer for your case. West Law Firm's lead litigation attorney is rated by both Superlawyers and Martindale's AV Rating, an award less than 10% of attorneys receive.
Also, many attorneys are general practitioners and don't focus exclusively on accident and injury cases. At West Law Firm, we only handle accident and injury cases so that we can be the best car accident lawyers possible. Our focus and passion for helping people are some of the reasons why our attorneys are among the highest-rated car accident lawyers in West Virginia. With decades of combined focused experience winning accident cases, insurance companies know we fight hard for our clients, which means better results for you.
What Does a Car Accident Lawyer Do?
Full-service car accident lawyers, like those at West Law Firm, will handle every aspect of your injury claim so you can get back to your life. That means handling all aspects of your car accident case including preserving and developing the evidence for your claim, helping you get the best possible medical care, working with experts when needed, and negotiating a settlement with the insurance company. A good car accident lawyer will also be prepared to file a lawsuit on your behalf if the insurance company doesn't offer you full and fair compensation.

A big part of what a top-rated car accident lawyer does is to help his client recover maximum compensation for his or her injuries and losses. Insurance companies typically pay higher settlements when an experienced accident lawyer is handling the claim. A good accident attorney should also be able to help you get the best possible medical treatment, even if you don't have health insurance.

Experienced West Virginia auto accident lawyers should also be able to help you settle your car accident claim faster than would be possible on your own. Although most car accident claims settle out of court, having the best car accident lawyers possible who are ready to fight for you in court will likely motivate the insurance company to settle your case before you have to file a lawsuit.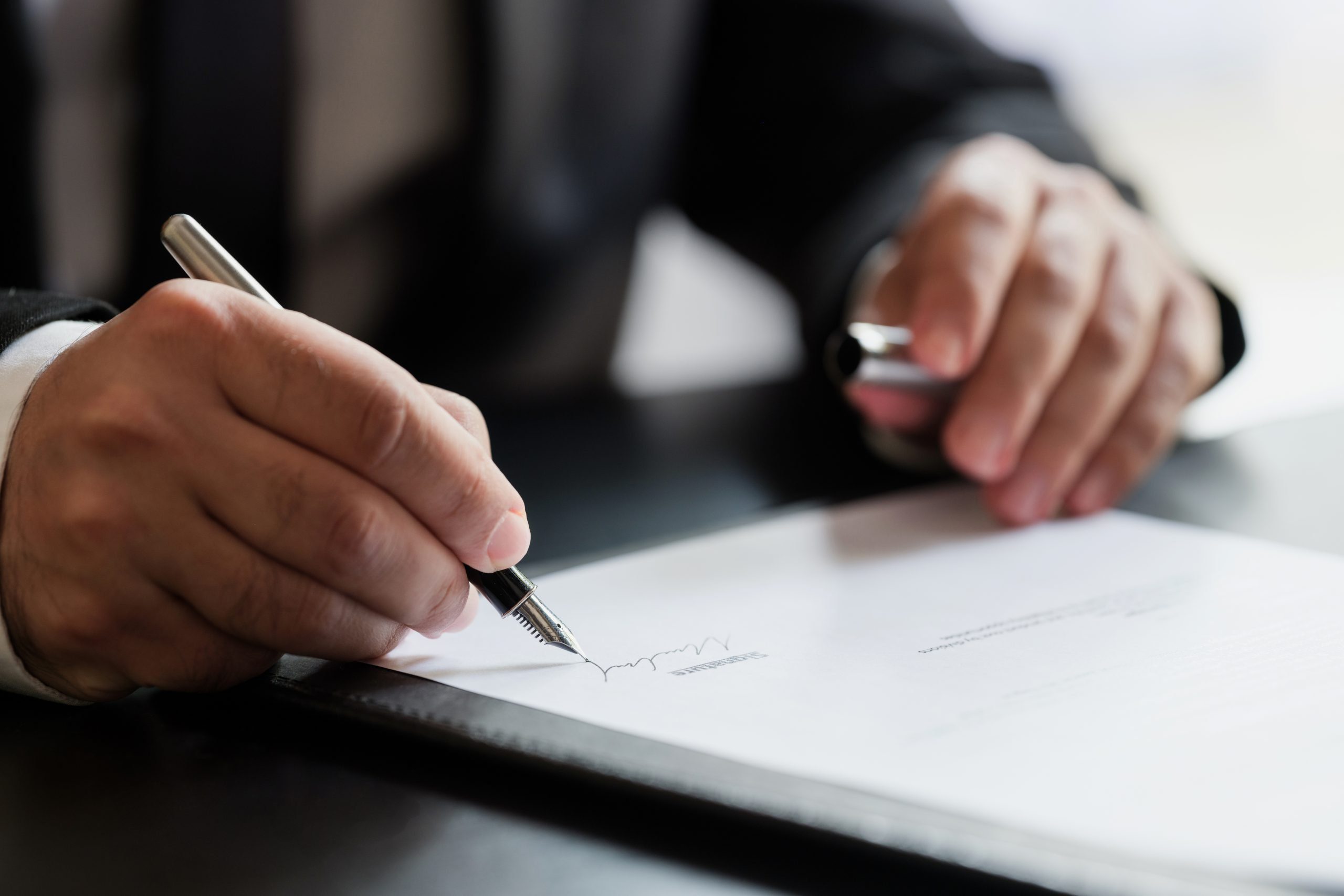 How Much is Your West Virginia Auto Accident Claim Worth?
A recent study by lawyers.com found that the average compensation for a personal injury case is about $50,000. That's fairly consistent with what we see as West Virginia accident attorneys. However, every accident case is different and an injury settlement or verdict can range from a few thousand to many millions of dollars. For example, multi-million dollar jury verdicts and settlements are fairly common in serious truck accident cases.

How much money you will get from your West Virginia car accident claim depends on many factors, including the following: the extent and severity of your injuries; your medical bills; how bad the other driver's negligence was; whether you missed work; the future impact the crash will have on your life; and many other factors that an experienced auto accident lawyer should be familiar with.

West Virginia's accident laws may entitle you to receive compensation for many losses caused by your car accident. Having lawyers on your side like those at West Law Firm can help maximize the value of your case by quantifying each of your losses, including any loss or suffering you will likely experience in the future. That's called future damages, which sometimes requires an expert to prove.

If you would like to learn more about how much your accident case is worth,  we encourage you to call one of our experienced West Virginia car accident lawyers for a Free Consultation. With our Charleston, WV law firm, there's No Fee unless and until you win.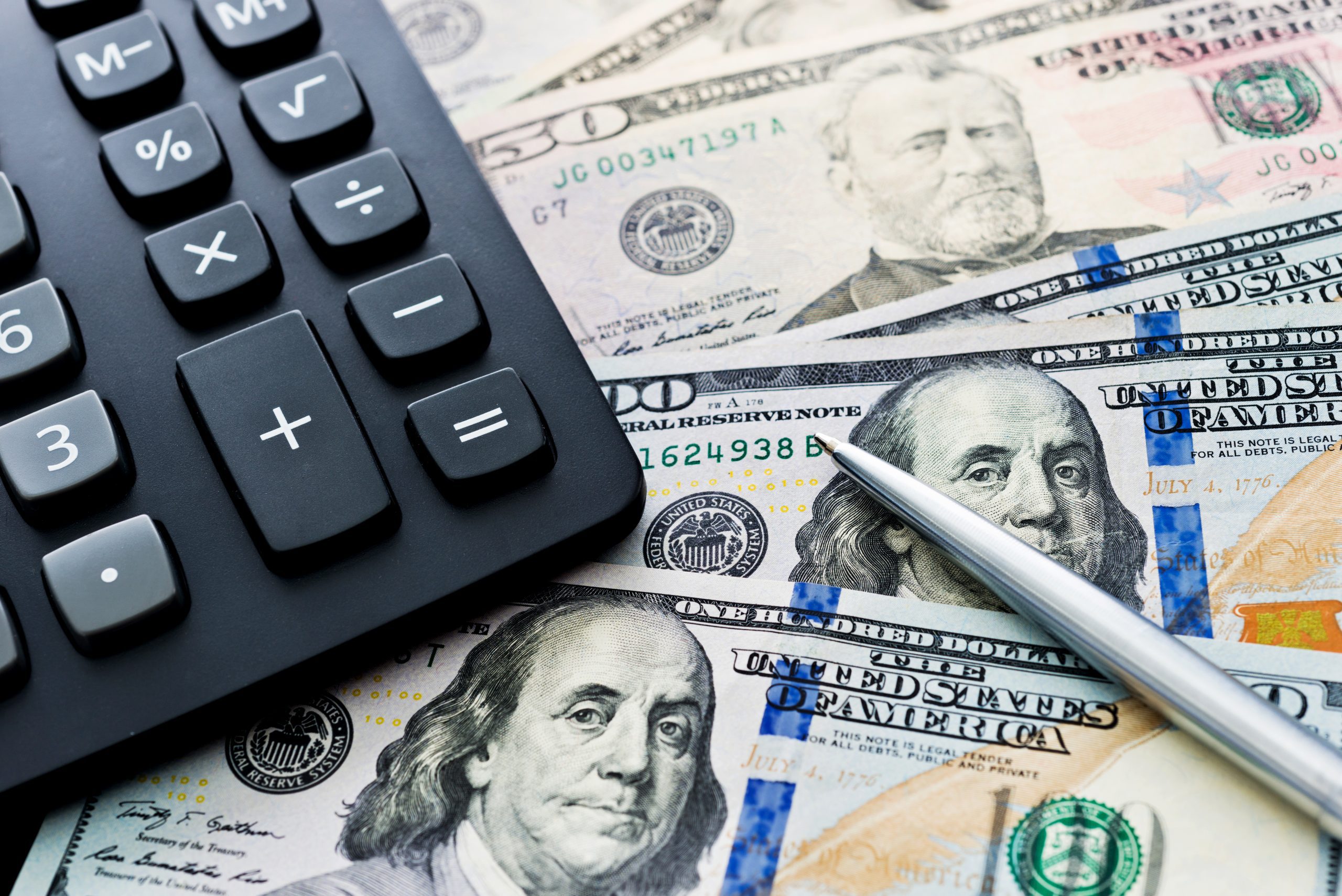 Types of Compensation You May Entitled to After an Auto Accident
Under West Virginia law, the compensation you may be entitled to is usually referred to as damages. Damages is another way of saying the harms and losses you sustained because of another's negligence. Below are some of the different types of compensation you may be entitled to if you were injured in an accident:
Pain and suffering – past and future
Medical expenses – past and future
Lost wages – past and future
Lost earning capacity
Loss of consortium – past and future
Property damage
Reduced lifetime earnings caused by injuries
Punitive damages when the at-fault-driver acted willfully or recklessly, like choosing to drive drunk
Loss of household services – past and future
When to Hire a WV Car Accident Lawyer?
If you were injured in an auto accident, the best time to hire a WV car accident lawyer is as soon as possible after the crash. There are several reasons why this is true. First, insurance adjusters will start working against you immediately to try and minimize your claim. For example, they may try to get a recorded statement from you before you have the help of an experienced accident attorney.
Giving a recorded statement to the other driver's insurance company can be a real problem because auto insurance adjusters are pros and will likely question you in ways that only hurt your car accident claim. An experienced West Virginia accident attorney like those at West Law Firm can help protect you to ensure this doesn't happen.
Below are several other reasons why it's usually in your best interest to hire a WV accident lawyer sooner than later:
Auto accident attorneys like West Law Firm don't charge a fee unless and until you recover compensation
Car accident lawyers typically charge the same fee whether you hire them at the beginning or toward the end of your accident claim (you'll get more work out of them for the same price the sooner you hire them)
Dealing with insurance companies, medical bills, doctor's appointments, and the other driver without a lawyer is stressful; we'll handle everything so you don't have to
The West Virginia statute of limitations limits the amount of time you have to file a claim; if you miss this deadline, you will lose your rights forever
Critical evidence can be lost, destroyed, or fade with time; for example, skid marks often quickly fade and need to be properly photographed as soon as possible
How to Protect Your Rights After a West Virginia Auto Accident
If you have been injured in a West Virginia car crash, there are several important steps to take to protect your health and legal rights.
Call 911 so law enforcement can complete a West Virginia Traffic Crash Report. If the auto accident caused injuries, West Virginia law requires you to report the accident. Reporting the accident will also help an investigating officer determine who was at fault, which may help prove your case.
Seek medical care for any injuries. Call an ambulance if necessary or visit an emergency care facility as soon as you leave the accident scene.
Avoid delaying medical treatment. Suppose you delay seeking treatment for injuries. In that case, the insurance company may pay you less compensation as a result, especially for longer delays.
Get contact information from all people involved. This includes their names, phone numbers, addresses, and insurance information (West Law Firm will do this for you if you hire us). In addition, gather the names and contact information for any witnesses and try to get them to give you a recorded statement of what they witnessed (save it on a smartphone if possible).
Do not discuss the details of the accident or your injuries with anyone other than the police, your doctor, or your WV car accident lawyer. Giving statements to insurance representatives or signing documents without speaking to an auto accident lawyer first can cause you to receive less than fair compensation.
Dealing with West Virginia Auto Insurance Adjusters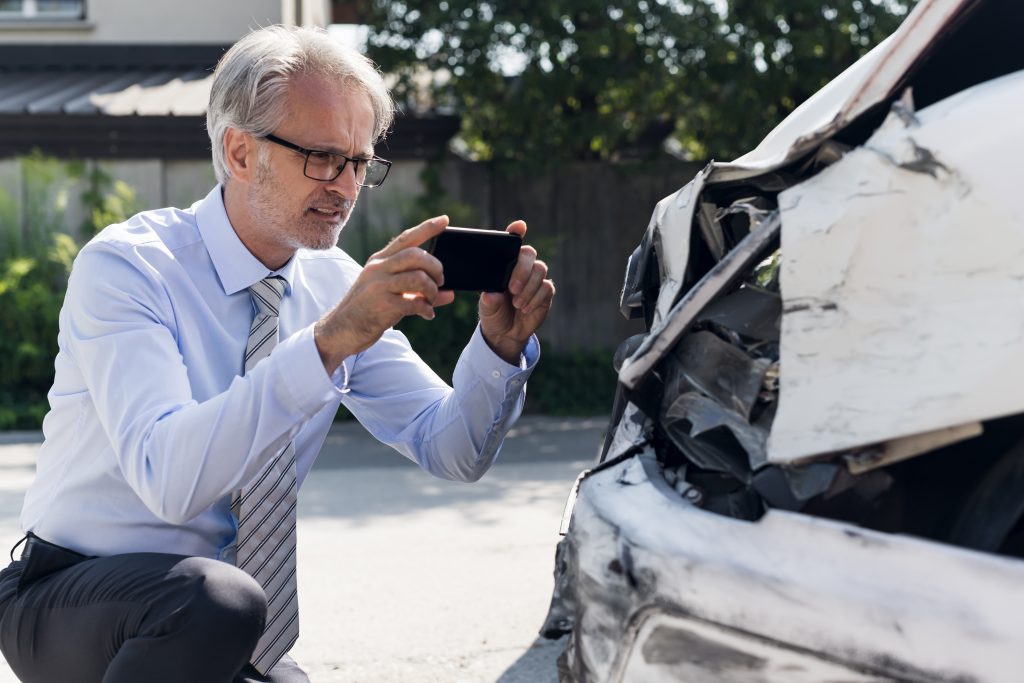 If you're injured in a West Virginia car accident, a representative of the negligent party's auto insurance company may call and make an offer to settle your claim. Please remember that signing a release in exchange for a quick settlement check will permanently terminate your rights to fair compensation, even if you need future medical care because of accident-related injuries. Settling your auto accident lawsuit too early would not only prevent you from recovering fair compensation. Settling too soon could also prevent you from being able to obtain the medical care needed to make a full recovery.
Also, despite the pleasant picture car insurance companies try to paint of themselves with billions of dollars in advertising, keep in mind that insurance companies are in business to make a profit. Therefore, even if the car insurance company makes what you believe is a fair settlement offer, it's usually in your best interest to get a Free Case Evaluation from an experienced personal injury lawyer. There may be factors that affect the value of your case that you are unaware of.
An experienced WV car accident lawyer at West Law Firm would be happy to give you a free consultation and let you know whether he thinks the insurance company's offer is fair or not.
Types of Cases Our WV Auto Accident Attorneys Handle
At West Law Firm, our WV auto accident attorneys help people with all types of cases involving injuries sustained in West Virginia. Below are some examples of common West Virginia accident cases:
3 Biggest Mistakes People Make After a West Virginia Car Accident and How to Avoid
What you do and, perhaps more importantly, what you don't do following a car accident can significantly impact whether you receive fair compensation for your injuries. Years of experience as West Virginia car accident lawyers have taught us that people often make a few common mistakes after an auto accident. Becoming aware of them is a good way to protect yourself.
1. Failing to seek immediate medical attention
The most common mistake we see accident victims make is not seeking immediate medical attention, even though they're injured. Often, people just want to try and "shake it off" and hope their pain and injuries will disappear. While this is a normal reaction, an insurance adjuster will attempt to use this delay in treatment to argue that you were not truly injured or that you would have sought immediate medical attention. West Virginia law also requires proof that your injuries are directly related to the auto accident. The sooner your injuries are evaluated and diagnosed, the easier it will be to prove the other driver's negligence caused your injuries.
2. Talking to the other driver's car insurance company
Many people speak with the other driver's insurance company before consulting with an experienced car accident lawyer. Some even think they are obligated to talk to them and give them recorded statements about the auto accident. You do not have to give the other insurance company a recorded statement, and you should not without the advice of a car accident lawyer. You may be sure that giving your version of the auto accident can't hurt you. However, remember that the person calling you works for the OTHER person's insurance company and is paid to minimize your claim. It's easy to say something the insurance company can to use against you when it comes time to settle your West Virginia car accident claim. The easiest way to protect your rights is to contact an experienced accident lawyer as soon as possible.
3. Delay in hiring or getting a free consultation from a car accident attorney
As mentioned above, one of the biggest mistakes people make is speaking with the other driver's insurance representative before speaking with an experienced auto accident attorney. At West Law Firm, we offer free consultations, and we will let you know whether we think you need a lawyer or not. If you would like a free detailed evaluation of your West Virginia auto accident claim, we invite you to contact an experienced Charleston, West Virginia car accident lawyer at West Law Firm. Call us toll-free at 1 (877) 934-9378.
Free Consultation with a Charleston, West Virginia Car Accident Lawyer
If you or a loved one has been injured in a West Virginia accident, at work, in a slip and fall, or because of negligence, we invite you to call West Law Firm today. Our West Virginia car accident lawyers offer Free and Confidential Consultation and a "No Fee Unless You Win" guarantee. That means you will get a free accident attorney unless and until you recover money.
We encourage you to call us today toll-free at 1 (877) 943-9378 for a free and confidential case evaluation.
West Law Firm is located in Charleston, West Virginia, but we represent clients across the country. If it's more convenient for you, we will send a top-rated WV car accident lawyer to you.