Underinsured Motorist Insurance:  One of the Most Important Insurances to Protect You and Your Family
Did you know that about 95% of insured drivers in West Virginia carry the least amount of auto insurance required by law?  An insurance adjuster from Progressive recently confirmed this when we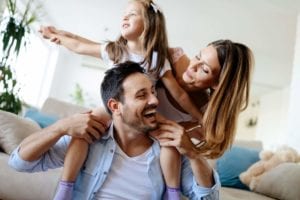 asked him for information about the negligent driver he represented. The worst part about this statistic is West Virginia law only requires drivers to maintain 25/50 liability coverage for bodily injury. This means $25,000 of coverage per individual (one crash, one injury), and $50,000 of coverage per accident (one crash, two or more injuries).
What does that mean for you as a West Virginia driver?  It could spell financial disaster if you are seriously injured by a negligent driver who only has minimum car insurance.  For example, if you are involved in a motor vehicle crash caused by another who only has the minimum 25/50 coverage, and your medical bills, lost wages, and other losses exceed $25,000, then you could be left thousands of dollars in unpaid bills and lost wages. In fact, serious injuries can sometimes require medical treatment that costs hundreds of thousands of dollars or more.
How You Can Protect Yourself and Family West Virginia's Low Insurance Limits
The best way to protect yourself and your family from negligent drivers and West Virginia's low insurance limits is to, first, make sure that you have underinsured motorist coverage. The second thing to do is to sure you have enough underinsurance coverage to protect you and your family based on your budget, income and circumstances.
As we have discussed in previous articles about underinsured motorist coverage, underinsurance covers you if you are in a car accident caused by a person who has auto insurance, but less coverage than necessary to cover your losses. The way it works is that once you have reached the maximum amount of the at-fault driver's insurance ($25,000 under the WV minimum policy), your underinsured motorist coverage kicks in to cover additional losses you have sustained, up to the maximum of your underinsured motorist coverage.
For example, Joan bought $250,000 in liability coverage and $250,000 in underinsured motorist coverage.  William bought only the minimum $25,000 liability coverage. While distracted on his cell phone, William crashes into Joan's car, causing her $275,000 in damages, including past and future medical bills totaling $200,000, and additional losses related to pain, suffering and lost wages.
William's insurance company pays only the amount it's obligated to pay: $25,000. Joan's insurance company should then pay the remaining $250,000 from her underinsured motorist coverage. Without underinsured motorist coverage, Joan would have only been able to recover $25,000 of her $275,000 in losses. This would have likely caused her financial ruin and possibly bankruptcy and the loss of her home. As you can see, underinsured motorist coverage can protect against potentially catastrophic losses caused by an at-fault driver.
Underinsurance can also protect your family in the event you are killed by a negligent driver. Unfortunately, we have seen wrongful death cases where someone who doesn't have underinsurance is killed by an underinsured negligent driver. When that happens, the deceased's family has to suffer two catastrophic losses: 1) the loss of their loved one and 2) financial ruin. The first loss is unavoidable, but the second one can protect your family from the second loss by maintaining sufficient underinsurance motorist coverage.
Call Your Insurance Agent or Check Your Declarations Page: Next Steps to Protecting Your Family From Underinsured Drivers
Perhaps the easiest thing you can do to make sure you and your family are protected is to call your insurance agent and ask them if you have underinsurance motorist coverage and, if so, how much. You ultimately need to review your insurance declarations page that provides a breakdown of all the coverage you purchased. But calling your insurance agent and asking him/her if you have underinsurance is a great place to start.
If you're able to confirm you already have underinsurance motorist coverage, carefully consider if you have enough based on your circumstances. Also, consider the fact that virtually everyone will be in an automobile accident at least one time in their life. If you don't have underinsurance, we strongly suggest you purchase it as soon as possible. We have seen countless circumstances where someone was injured by an underinsured driver and the injured person didn't have underinsurance or not enough to cover their losses. This almost always results in serious financial hardship.
Is Underinsured Motorist Coverage Mandatory in West Virginia?
Surprisingly, West Virginia law does not require drivers to maintain underinsurance coverage.  Fortunately, Uninsured motorist coverage, as opposed to underinsured motorist coverage is mandatory in West Virginia, but only at the state minimums.  As the name implies, uninsured motorist coverage is insurance for an accident victim when the at-fault driver has no insurance at all.  In West Virginia, the minimum required uninsured motorist coverage is $25,000 for one crash, one injury; and $50,000 for one crash, two or more injuries.
A recent report from the Insurance Research Council found that one in eight drivers in the United States are uninsured.  In West Virginia specifically, 10% or about one in ten drivers are uninsured. With those numbers it is understandable why drivers are required to carry uninsured motorist coverage.
Thus, it's equally important to maintain sufficient Uninsurance Motorist Coverage since almost 10% of drivers in West Virginia are driving illegally without any insurance at all (check statistics).
Free Case Evaluation From an Experienced West Virginia Personal Injury Lawyer
If you or a loved one has been injured in an accident, at work, in a slip and fall, or by medical malpractice, we invite you to call us for a confidential Free Case Evaluation. At West Law Firm, our attorneys have decades of combined experience litigating for and against insurance companies; so we know what it takes to get you full and fair compensation. We are also equally committed to providing each client excellent, caring service — the kind of service we would want for our family should they ever need a lawyer. Call our toll free number today at 1-877-943-9378 (WEST).
Brooks West is a personal injury lawyer, founder, and President of West Law Firm. He has been helping those wrongfully injured in West Virginia for almost two decades. The results and service he provides his clients have earned him membership in the Multi-Million Dollar Advocates Forum and the AV Preeminent Rating from Martindale-Hubbell. Brooks is most proud of the many 5-star reviews he has received from satisfied clients.