How to Avoid Auto Accidents in WV Construction Work Zones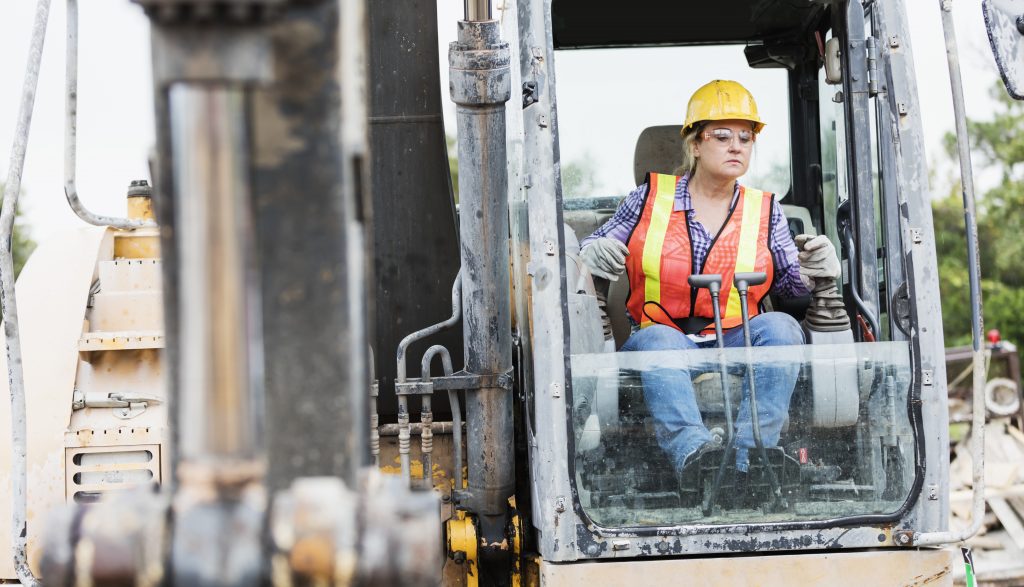 Over 750 people die each year in auto accidents that occur within work zones, according to the National Safety Council. This scary statistic also represents a 29% increase in construction zone crashes over the last 11 years. Construction work zone areas in West Virginia present a serious risk to you, your loved ones, and construction workers daily. Fortunately, you can help prevent these dangerous accidents from happening by driving defensively, which includes following the 9 tips below.
1. Maintain A Safe Distance Between Cars
One of the most common types of work zone accidents is rear-end crashes, according to the U.S Department of Transportation Federal Highway Administration. Rear-end crashes are frequently caused by drivers following too closely in these highly congested areas. At any time in a construction zone, a car or truck ahead of you may have to come to a complete stop or an obstacle may block the lane. Maintaining a good distance between your vehicle and the one in front of you is the best way to ensure you will have time and space to stop your car and avoid an auto accident.
Here's an article on how to calculate what's a safe driving distance.
2. Try the "Take 10" Lane Change Technique
When you see the signs that say, "land closed ahead" you should immediately start thinking about merging lanes safely. A great practice for ensuring safe merging is the "take 10" technique. With this technique, you'll want to:
Put on your turn signal 3 seconds before starting the lane change

Use at least 7 seconds to make the lane change while using your mirror to scan the area behind you
3. Pay Extra Attention to Roadway Signs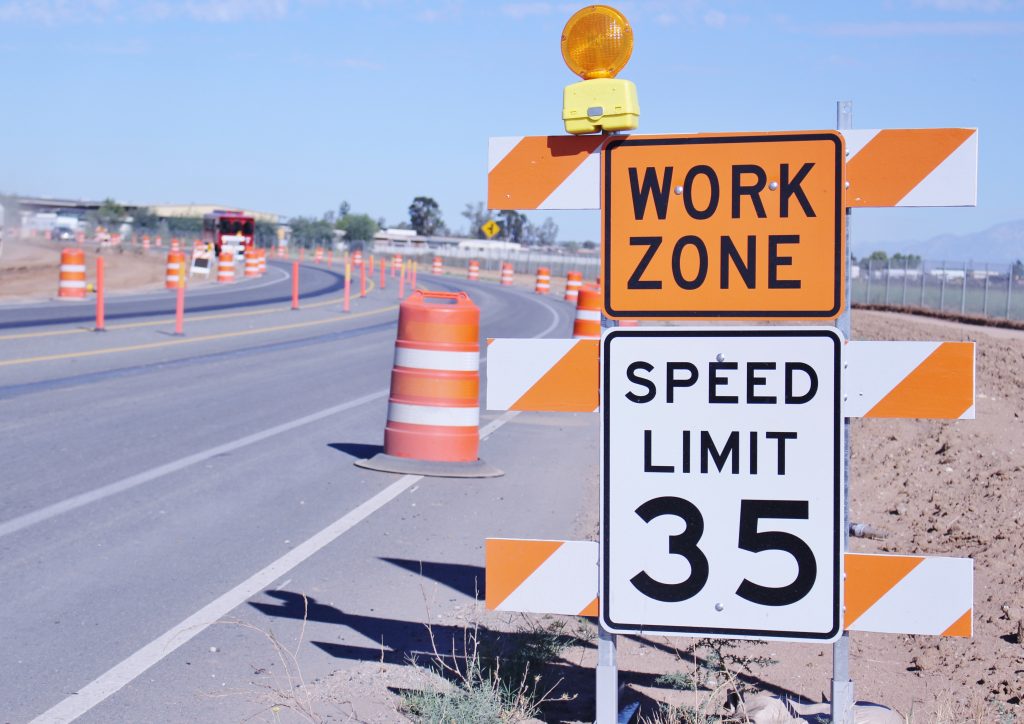 When you see that you are approaching a construction zone be sure to keep an eye out for all road signs. Usually, these new construction zones also mean new traffic patterns, the traffic patterns may even change daily. The road signs in these construction zones are meant to direct you and your vehicle through the area safely. Make sure you continuously observe the posted signs until you see the one that says you've left the construction zone.
4. Turn on Your Headlights
One uncommon tip you may want to try when driving through a construction zone is turning on your headlights. By driving with your headlights on, even during the day, you increase your chances of being seen. This added visibility can be very helpful for other drivers and construction workers!
5. Minimize All Distractions — Distracted Driving is Deadly
Distracted driving is one of the most common causes of car accidents we see each year as West Virginia personal injury attorneys. When you are driving through a construction zone that consists of new traffic patterns and new roadway activities you do not need any more distractions happening around you. To eliminate these distractions be sure you:
Fix your seat, mirrors, radio, AC, and GPS before you start driving

Do not try to multi-task while driving

Place anything that may distract you out of reach and out of view

Of course, don't text and it's best to not talk on your cell either while driving, especially in construction zones.
6. Remain Calm — Here's How!
Driving through a construction zone can be very frustrating at times. However, if you let this frustration affect you too much it can also seriously affect the way you drive. Try to remain calm when driving through these construction zone areas and remember the construction is being done to make your future drives better.
Taking deep breaths in and out of your nose can help. Making the exhale longer than your inhale can also help.
7. Plan Ahead for Delays and Arrive Safely
Before you get on the road be sure you know what you may encounter, especially if you need to be at your destination by a specific time. Roadway agencies use many different ways to inform motorists of construction zones and possible delays. So, be sure you seek out the roadway information for your area so that you can plan your trip accordingly. If you anticipate driving through a construction zone and add a little extra time to your trip, it will be easier to drive slower and follow these tips. In turn, that will help ensure you arrive at your destination safely.
For information on how to avoid car and truck crashes in West Virginia roadways check out, Know Before Your Go!
8. Watch for and Obey the Road Crew Flaggers
Road crew flaggers play a crucial role in ensuring traffic moves safely through a construction zone. Be sure that you are paying close attention to the directions of the flagger otherwise they could be seriously hurt or killed in a workplace accident.
9. In Construction Zones, Pay Extra Attention to Your Surroundings
When you're driving through a construction zone paying attention to the roadway signs just isn't enough. At any moment a work vehicle may enter the road, a worker may walk out into traffic, or a piece of debris may go flying. Remaining vigilant and alert while driving through construction zones will help keep you, construction workers, and others safe!
Free Consultation with a West Virginia Injury Lawyer
We hope this information helps keep you and your loved ones safe while driving through construction zones! However, in the unfortunate event that something does happen, we are here to help.
If you or a loved one has been injured in an accident or the victim of wrongful death due to another's negligence, we invite you to call us for a Free Consultation. Our toll-free number is 1-877-943-9378 (WEST). Here at West Law Firm, there's never a fee unless and until you recover compensation.
We're located in Charleston, West Virginia, and serve clients throughout the state. If it's more convenient for you, we will send one of our auto accident lawyers to you.
Brooks West is a West Virginia personal injury lawyer who helps people who have been injured by negligence or wrongful conduct. He is the President and founder of West Law Firm and has been an attorney since 2005. Brooks is a Multi-Million Dollar Advocates Forum member and has been awarded the AV Preeminent Rating from Martindale-Hubbell.