An Inside View of West Virginia Personal Injury Law
West Virginia personal injury law provides people who have been wrongfully injured a way to recover financial compensation for the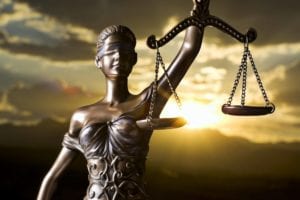 losses they have suffered because of another's negligence or other misconduct. The person who was wrongfully injured is called the plaintiff and the one who caused the injuries is called the defendant. Personal injury usually refers to physical injury, often coupled with emotional and psychological injury. A defendant can be a person, corporation, government entity or other organization. In some personal injury cases, there are multiple defendants. Personal injury law also includes wrongful death claims.
Many personal injury cases involve what are commonly called accidents, including automobile accidents, and start out as an informal claim against the wrongdoers' insurance carrier. However, if a matter is not settled or resolved informally, then the person who was harmed will need to file a civil lawsuit, also known as a personal injury complaint or civil action.
Types of West Virginia Personal Injury Claims
Negligence
Negligence is the most common type of personal injury case in West Virginia. The law of negligence requires that virtually every person in society must act responsibly or they will be financially liable for the harm they cause. To prove negligence, a plaintiff must show that the defendant failed to behave as a reasonably prudent person would have under the circumstances, and that such behavior caused the plaintiff damages. As is evident in this rule, proving negligence is not always easy, which is one of the reasons why, especially in bigger cases, that an experienced personal injury lawyer is usually needed to recover full and fair compensation.
Some common types of negligence cases involve one of the following: medical malpractice, motor vehicle crashes, work injuries, trucking accidents, slip and falls, or nursing home negligence.
Many negligent acts are also safety rule violations. For example, on West Virginia Motor Vehicle Crash Reports, the investigating police officer will frequently cite or mark the at fault driver for driving too fast for the conditions, or following too closely or for failure to maintain control of his or her vehicle. These are all safety rule violations that would likely establish that the at fault driver was negligent for purposes of a personal injury claim. In workplace accident cases, OSHA standards are frequently looked at to see if the at-fault party, like an employer, violated a specific safety standard that injured or killed an employee.
Intentional torts
There are some West Virginia personal injury cases that are called intentional torts. For example, assault and battery are typically intentional actions and are examples of intentional torts. The wrongdoer, called tortfeasor, may still be to criminal prosecution, too. In West Virginia, people injured by intentional torts typically have less time to file a claim than someone injured by negligence does. This time limit is called the West Virginia Statute of Limitations.
Financial Compensation for West Virginia Personal Injury Claims
Personal injury law is intended to accomplish at least two important goals: 1. Provide people who have been wrongfully injured the means to recover financial compensation, called damages, from the party that injured them; and 2. To protect the community by deterring future misconduct. With that said, insurance companies are almost always the ones that pay personal injury settlements and verdicts. However, the negligent party's future insurance rates will likely go up, which makes them somewhat financially accountable for the harm they caused. And holding negligent parties financially accountable makes them less likely to act negligently and harm others in the future.
Compensatory Damages
Damages is the legal term for the harms and losses a personal injury plaintiff suffered because of the defendant's negligence or other misconduct. Most damages are considered compensatory damages.  Like the name implies, compensatory damages aim to compensate the plaintiff for the injuries, harms, and other losses he suffered because of the defendant. Compensatory damages can include but are not limited to past, present, or future losses involving lost wages, medical expenses, reduced life expectancy, reduced earning capacity, pain, suffering and the loss of enjoyment of life. Click the following link for a more complete list of compensatory damages recoverable under West Virginia law.
The underlying principle for compensatory damages is known as "making someone whole". In other words, the aim of compensatory damages is to put the wrongfully injured person back to the condition and circumstances they were in prior to being injured by the defendant. For example, if the defendant's negligence caused the plaintiff substantial injuries requiring her to to miss four months of work and wages, the plaintiff should be able to recover those lost wages from the wrongdoer responsible for such losses.
Unfortunately, no amount of money can put a person back together again, especially after a serious injury or wrongful death. Therefore, it's frequently impossible to make a person whole again after being wrongfully injured. However, the American civil justice system gets closer to this goal than probably any other justice system in the world. Although some people attack it under the guise of Tort Reform, when these tort reformers or their family members are wrongfully injured, for example, by a drunk driver, they typically soon see the value of personal injury law and seek it's protection.
Punitive Damages
In rare cases, where a defendant acted willfully, wantonly, and/or with a reckless disregard for human life, safety and/or the law, a personal injury plaintiff may be able to recover what is called punitive damages  In addition to compensatory damages. As the name implies, punitive damages aim to punish the wrongdoer for its misconduct and deter future misconduct. Deterring future misconduct is important not only to the plaintiff but also the community as a whole because deterring future dangerous conduct makes everyone safer.
Defenses and Time Limits to Personal Injury Lawsuits
There are many possible defenses a defendant may assert under West Virginia law. Some of the most common include the argument that the plaintiff was at least partly to blame for his or her injuries. This is called comparative negligence. Another frequent argument made by defendants is that that the plaintiff's injuries were caused by another party's fault.  This defense typically brings up complex legal issues that generally need to be handled by an experienced personal injury lawyer.
Defendants also sometimes argue that the plaintiff filed their lawsuit too late and thus violated what's called the statute of limitations.  West Virginia has more than one statute of limitations and each applies to different circumstances or case types. If you or a loved one has suffered a serious injury, it's usually important to speak with an experienced personal injury lawyer as soon as possible to help determine your rights, options and limitations.
Get a Free Consultation With an Experienced West Virginia Personal Injury Lawyer
If you or a loved one has been injured in an accident or because of another's negligence, we invite you to call us for a Free Consultations.  Call one of our experienced Charleston West Virginia personal injury lawyers today at 1-877-943-9378. Ask about our No Win, No Fee Promise.
Brooks West is a personal injury lawyer, founder, and President of West Law Firm. He has been helping those wrongfully injured in West Virginia for almost two decades. The results and service he provides his clients have earned him membership in the Multi-Million Dollar Advocates Forum and the AV Preeminent Rating from Martindale-Hubbell. Brooks is most proud of the many 5-star reviews he has received from satisfied clients.