What Can Be Learned from PA Crash Involving Bus and Tractor-Trailer
In early January of 2020, a tragic auto accident on the Pennsylvania Turnpike left dozens injured and took the lives of five individuals. These are five family members, five friends, five loved ones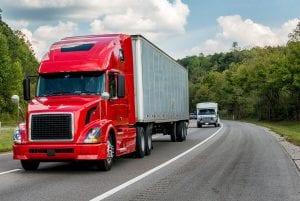 that are no longer with us. At least one of the victims was a nine-year-old child. We can never go back and stop this horrible accident from happening. But we can learn from the tragedy and take a closer look at our driving habits to see if changing them might help keep us and our loved ones safer.
What Caused This Fatal Crash?
As of writing this article, the accident is still being investigated, and reports state that while an initial report will be released soon, it could take years before a final analysis of the crash is completed by authorities.
Here's what we know so far…
In the early morning of Sunday, January 5th, a bus loaded with passengers was moving along the Pennsylvania Turnpike. The bus began its trip in Queens, New York at about 10:00 the night before, making a stop in Manhattan and Hackensack, New Jersey before moving out for Ohio and Kentucky. After these stops, it was scheduled to drive back to Queens.
At about 3:30 AM, the bus driver, who was one of the five killed in the accident, apparently tried to pass a semi-truck. During the pass, the driver lost control and the bus collided with an embankment, coming to rest blocking the westbound lane. This caused a chain reaction involving multiple package-delivery vehicles and cars.
The role that the weather played in the accident is still unclear. According to reports, the owner of the bus company has said that weather was a factor. Also, the road had apparently been treated for snow earlier in the night, as roughly an inch had fallen about five hours before. However, after scanning multiple news reports, there is very little mention of snow and ice. This is likely a factor that will come to light during the investigation.
Possible Factors Contributing to the Crash That Can Often be Avoided
Although authorities haven't yet determined the cause of the crash, there are at least four factors being considered that can help you reduce the risk of being seriously injured in a crash.
1. Driving at Night
There is still a lot to analyze, and a lot that may never be fully understood, but we do know the time of the accident: about 3:30 AM. This means that the accident occurred during darkness, a time when a disproportionate amount of automotive crashes occur. Whether or not visibility played a role is unclear, but we do know that even if the area where the crash occurred was lit, it certainly was not as well lit as it would be during the day.
Driving in the dark is more dangerous than driving with full daylight. According to the National Safety Council, roughly 50% of accidents happen at night despite the fact that only a quarter of driving is done at this time. This shows that nighttime driving is proportionally more dangerous than daytime driving, despite other factors such as traffic, which is inevitably higher during the day.
We don't know for sure how much nighttime driving played a role in this tragic accident, but we do know that, statistically speaking, you can reduce your overall risk of a crash if you do more of your driving during the day.
2. Driver Fatigue
Like the role of darkness and low visibility, the issue of driver fatigue and its connection to this multi-vehicle crash is not fully known. What we do know is that the driver was ten minutes away from being subbed out by another driver, and the crash happened late at night. So, driver fatigue may be a factor, but we just don't know yet.
Regulating drivers and subbing them out after a certain period is a well-established practice in professional driving. Commercial drivers, for example, have a legally-regulated timeframe for how long they can drive; companies may even shorten the times to increase safety. There is a good reason for these practices; the National Highway Traffic Safety Administration states that over a decade, roughly 7,000 people were killed in accidents connected to drowsy driving.
To avoid drowsy driving, sleep is the best prevention. You should also stay vigilant for signs of drowsiness when driving, which can include swerving over road lines or rumble strips. If you are feeling drowsy, fatigued, or inattentive, pull over to a safe location and take a rest — even a 15 minute rest can make a big difference in keeping you safe.
3. Importance of Keeping a Safe Driving Distance
Keeping a safe driving distance is one of the basic tips we learn from our driving instructors, but it's one we don't practice nearly enough. Again, we cannot say if tailgating played a role in this tragedy, but it seems likely, as most chain-reactions occur when cars are bunched together.
Drive-Safely.net says that you should keep a three-second gap between you and the car ahead of you. If you do, "your chance of a collision with the vehicle in front of you is very small." This space, however, is only for dry, clear weather. If there is snow, ice, rain, fog, or darkness, you should increase it to four seconds or more.
4. Dangers of Snow, Ice, and Rain
This is a difficult issue to process, as it remains unclear whether snow or ice were a factor in the accident. We know it had snowed earlier in the evening, and we know representatives from the bus company told news outlets that weather was a factor (and we have no reason to discredit them), but weather rarely came up during news reports about the crash. Local papers and television news did not mention snow or ice; if the crash occurred on icy roadways, it seems reasonable to assume this would lead the story.
Either way, we can remind ourselves that snow and ice, and even warm-weather rains, can significantly increase the risk of an auto accident. A study on the connection between snow and auto accidents found snow was a factor in nearly 20% of fatal highway crashes. While traffic is often reduced during snow and ice, the chances of an accident on a slick road can be higher, so it may be best to take the meteorologist's advice and stay home whenever possible.
Careful Choices in When and How to Drive Can Save Lives
Although it's still unclear how much each of the above factors contributed to the fatal crash, if you can avoid driving late at night, during bad weather, or while you're fatigued, you will greatly decrease your chance of being injured in an automobile crash.
Our prayers go out to all those involved in this crash and all of their families. May they be comforted and supported during this difficult time.
We also hope some of the safety tips in this article help keep you and your loved ones safe. However, if you are injured in a West Virginia accident, we invite you to call West Law Firm for a Free Case Review. Our toll-free number is 1-877-943-9378.
Brooks West is a West Virginia personal injury lawyer who helps people who have been injured by negligence or wrongful conduct. He is the President and founder of West Law Firm and has been an attorney since 2005. Brooks is a Multi-Million Dollar Advocates Forum member and has been awarded the AV Preeminent Rating from Martindale-Hubbell.