West Virginia Pharmacy – Judy's Drug Store — pays $2 Million to settle federal claims alleging improper prescription of narcotic pain killers
Rajan Masih, Hardy County physician, pled guilty in 2011 to improperly distributing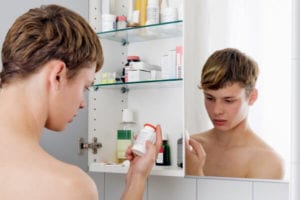 painkillers and was sentenced to four years in prison.  According to federal prosecutors, Judy's Drug Store filled many of the illegal prescriptions Masih wrote.
Related to those claims against Judy's Drug Store, the Grant County pharmacy and four of its employees have paid $2 million to settle allegations that they improperly filled prescriptions for narcotic painkillers,  said federal prosecutors.
U.S. Attorney William J. Ihlenfeld announced the settlement with Judy's Drug Store, Darin Judy, Emily Judy, Kimberly Arbaugh and Casey Watts on Wednesday.
Emily Judy, the store's president, declined to comment on the settlement.
When medical professionals fail to honor their oath: "Do no harm to patients", all of society suffers.  Thousands of lives are lost or ruined each year as a result of prescription drug abuse.  Medical professionals are supposed to be part of the solution not part of the problem.  There are many good doctors out there, but it's important to remember some may be dangerous like former physician John Pelligrini.
Free Consultation with a West Virginia Injury Lawyer
If you or a loved one has been injured or the victim of a wrongful death because of a doctor's, pharmacist's or other medical professional's misconduct, we invite you to call West Law Firm for a free consultation.  Our toll free number is 1-877-943-WEST (1-877-943-9378).
Brooks West is a personal injury lawyer with almost two decades of experience and the founder and President of West Law Firm. Brooks is a member of the Multi-Million Dollar Advocates Forum, which represents one of the most prestigious groups of injury lawyers in the United States — fewer than 1% of U.S. attorneys are members. Brooks has also been awarded the AV Preeminent Rating from Martindale-Hubbell. Above all, Brooks' mission is to provide clients with life-changing results.