Walk on Left, Bike on Right Says WV Pedestrian Law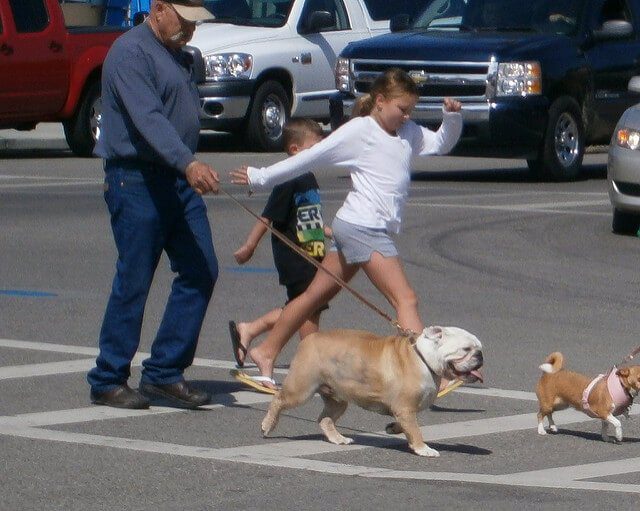 Pedestrians – people walking or jogging on roads – are 150% more likely to be killed in a West Virginia car accident than those traveling by car, truck, or SUV. In 2013 alone, 4,735 pedestrians were killed in traffic crashes, and more than 150,000 were treated in emergency rooms for crash-related injuries, according to the National Highway Traffic Safety Administration. Understanding and following West Virginia's pedestrian laws and the following tips below can help keep you safe.
Walk Left, Bike Right: Traveling on the "Right Side" of the Road
Walk on the Left Side of the Road in WV
West Virginia pedestrian law says pedestrians must walk on sidewalks when available. However, when sidewalks are not available, the West Virginia code says, "…any pedestrian walking along and upon a highway shall when practicable walk only on the left side of the roadway or its shoulder facing traffic…"
This law makes sense because it better allows pedestrians walking on West Virginia's roads to keep a lookout for oncoming traffic and provides a better opportunity to get out of the way if a driver veers off course. The "whenever practicable" part of the law is not absolutely clear but would likely apply to situations like walking around a blind curve. In that example, it would probably be more practicable to walk on the right side of the road until you clear the blind curve.
If you were injured while walking on the right because it seemed safer, a good car accident lawyer would likely be able to help you prove it wasn't practicable for you to walk on the left.
Bicycle on the Right Side of the Road in WV
West Virginia's bicycle laws are different than its pedestrian laws and generally say that bicyclists must obey the same traffic rules that drivers of motor vehicles must follow. For example, like cars and trucks, bikes must travel on the right side of the road. Additionally, when biking and traveling at less than the normal speed of traffic, the law requires you to bike as close to the right edge or curb of the roadway as practicable. There are exceptions to this rule as set forth by WV Code §17C-11-5 below:
(a) Any person operating a bicycle upon a roadway at less than the normal speed of traffic at the time and place and under the conditions then existing shall ride in the lane marked for bicycle use or, if no lane is marked for bicycle use, as close as practicable to the right-hand curb or edge of the roadway except [under certain situations].
If you've been injured in a bicycle accident, an experienced bicycle accident lawyer can help you sort out the laws and help you recover full and fair compensation.
More West Virginia Pedestrian Laws to Help Keep You Safe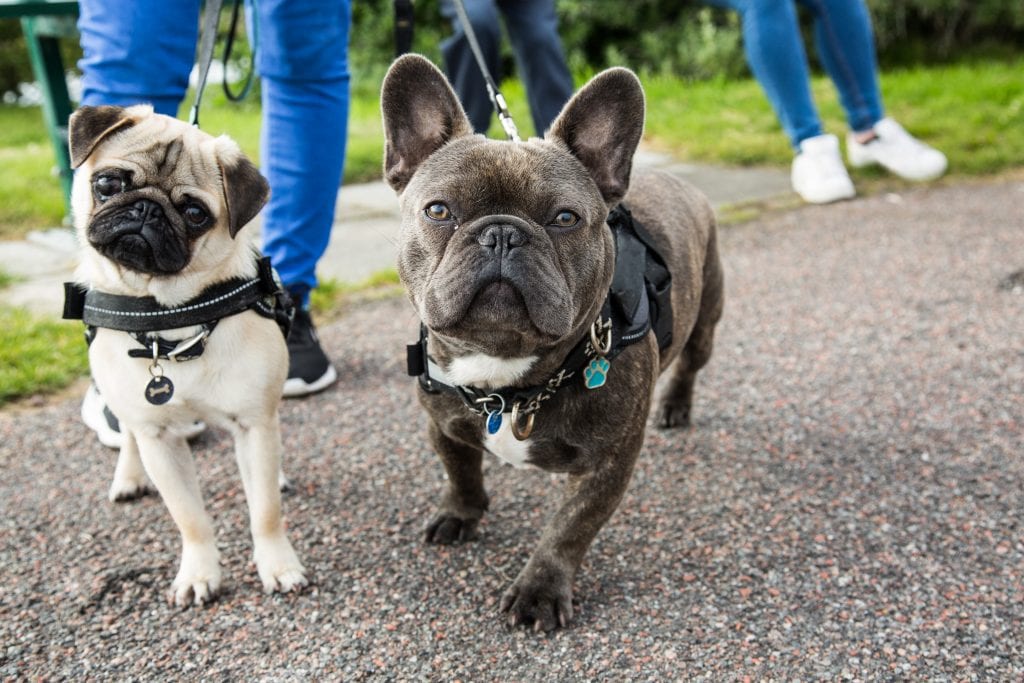 Pedestrians Right-of-Way in Crosswalks
Under West Virginia law, pedestrians are generally required to use crosswalks when available and follow the traffic signals within the crosswalk. Violating these laws can of course cause serious injury or wrongful death and take away or reduce any right you may have had to pursue a pedestrian accident claim against a negligent driver.
As mentioned above, pedestrians' right of way to the crosswalk is limited by traffic signals like walk and do not walk signals. Also, pedestrians only have the right of way while walking in the crosswalk on the driver's side of the road or close to it. Therefore, pedestrians should not barge into a crosswalk assuming they have an absolute right of way to the crosswalk.
Pedestrian Safety Tip: Defensive Walking
Pedestrian fatalities and injuries are on the rise, but walking defensively can help keep you safe. When crossing a road by foot or on wheels, assume drivers don't see you. Even though pedestrians have the right of way in crosswalks in many situations, that is just a legal right and won't guarantee your safety. Many crashes involving pedestrians happen because the driver didn't see the pedestrian. Therefore, walking defensively and assuming drivers, like Uber drivers, don't see you in addition to following traffic laws will help keep you safe.
Pedestrians Must Yield to Drivers When No Crosswalk
When walking across a road where there is no marked crosswalk, vehicles have the right of way and pedestrians must yield the right of way to all vehicles on the road. WV Code §17C-10-3.
Pedestrians to Use Right Half of Crosswalks
West Virginia Code uses the legal term practicable again here and requires that whenever practicable, pedestrians must walk on the right of crosswalks.
Penalty for Pedestrians Violating West Virginia Traffic Laws
Any person who violates these laws may be found guilty of a misdemeanor and fined not more than $100 for the first conviction; not more than $200 if convicted a second time within a year, and up to $500 for every conviction thereafter.
What can be even more costly for violating a West Virginia's traffic laws is losing or reducing your right to fair compensation with a personal injury claim in the event your injured by a careless driver.
Drivers Required to Exercise Due Care
Although West Virginia laws of the road assign certain duties to pedestrians, drivers are still always required to exercise due care. For example, WV Code §17C-10-4 says, "every driver of a vehicle shall exercise due care to avoid colliding with any pedestrian upon any roadway and shall give warning by sounding the horn when necessary and shall exercise proper precaution upon observing any child or any confused or incapacitated person upon a roadway."
West Virginia Workers Injured and Pedestrian Law
Another type of pedestrian is West Virginia workers who may be working on or around roadways. Generally, the same pedestrian laws would apply unless they are working in a construction zone or in other special conditions. Trucking accidents are especially dangerous in West Virginia work zones.
Another difference in West Virginia law that applies to workers injured while walking versus someone who isn't working at the time is what type of personal injury claims a worker may have. A worker injured in West Virginia while walking would likely have a third party negligence claim against a negligent driver, a workers compensation claim, and possibly a deliberate intent claim, depending on the circumstances. An experienced West Virginia work accident lawyer can help you determine your rights and options.
Get a Free Consultation With an Experienced West Virginia Pedestrian Accident Lawyer
At West Law Firm, we hope this article helps keep you and your loved ones safe. However, if you suspect you or a loved one was injured in a West Virginia accident because of another's negligence, we invite you to call one of our experienced West Virginia personal injury attorneys for a Free Consultation. Our toll free number is 1-877-943-9378, and there's No Fee unless you recover compensation.
Brooks West is a West Virginia personal injury lawyer who helps people who have been injured by negligence or wrongful conduct. He is the President and founder of West Law Firm and has been an attorney since 2005. Brooks is a Multi-Million Dollar Advocates Forum member and has been awarded the AV Preeminent Rating from Martindale-Hubbell.