Pedestrian Injuries and Fatalities Soar in 2016 — How To Protect Yourself in WV
West Virginia Pedestrian Safety and Accident Prevention
Too many people are injured or killed in the U.S. each year while traveling on foot, and that number is increasing. In 2016, there were 11% more pedestrian fatalities than the previous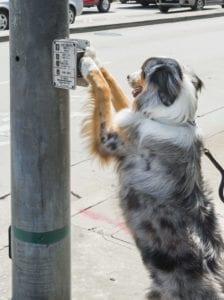 year and 22% more compared to the year before that, according to the Governors Highway Safety Association (GSHA). The GSHA estimates that 5,997 people died in the U.S. last year because of pedestrian vehicle crashes. Pedestrian vehicle injuries are now the fifth leading cause of death for children between ages 5 to 19.
Distracted Driving and Distracted Walking Caused by Smartphones: Why More Pedestrians are Dying Everyday
While it's true that few sidewalks, blind intersections, high traffic areas and increased traffic due all contribute to the hike in pedestrian fatalities and injuries, the biggest reason more pedestrians injuries and deaths are on the rise is distraction caused by smartphone technology. Ninety Five percent of Americans now own a cell phone, and the number of Americans who own a smartphone has jumped from 35% in 2011 to a whopping 77% in 2016.
Almost everywhere we look, we can see people driving or walking while talking or typing on their phones. Sometimes people start using their phone while stopped in traffic or at a stop light believing such use is harmless. However, once the red light turns green, for example, and it's time to move on, it's difficult to put down that smartphone, especially in the middle of a juicy chat or heated tweet. 
Safe Walking in West Virginia — Head Up, Phone Down
Here are a few tips from the National Safety Council and NHTSA to help keep you and your loved ones safe while traveling on foot.
Top 3 Ways to Travel Safely While Walking
Make eye contact with drivers of oncoming vehicles to make sure they see you, including when you're in a crosswalk
Never use a cell phone or other electronic device while walking; turning your phone off or out of reach are good strategies for safe walking
Only cross at designated crosswalks when possible — 82% of pedestrian fatalities occur outside of intersections.
Other Most Important Safety Tips for Pedestrians
Look left, right and left again before crossing the street; looking left a second time is necessary because a vehicle can cover a lot of distance quickly
Be aware of drivers even when you're in a crosswalk; vehicles have blind spots and it's not safe to assume drivers are being careful and paying attention
Don't wear headphones while walking; at least take one earbud out
If your view is blocked, move to a place where you can see oncoming traffic
Never rely on a car to stop
Children younger than 10 should cross the street with an adult
>Wear bright and/or reflective clothing when possible, especially at night
Walk in groups
Walk on the left side of the road against traffic when there are no sidewalks unless there are blind curves or other reasons that make walking on the right a safer choice. 
Abstain from getting intoxicated with alcohol or other substances, especially when you need to travel by foot
Alcohol Involved in about Half of Traffic Crashes resulting in Pedestrian Fatalities
About 50% of all traffic crashes that resulted in pedestrian fatalities involve alcohol for the driver and/or pedestrian. For example, in 2015,  about 34 percent of fatal pedestrian crashes involved a pedestrian with a Blood Alcohol Concentration (BAC) of 0.08 grams per deciliter (g/dL) or higher, and about 15 percent of drivers involved in these crashes had a BAC of 0.08 g/dL or higher. Walking with a BAC of .08 or higher clearly impacts decision-making and reaction time, which makes it much more difficult to walk defensively. Defensive walking is the best thing you can do to keep yourself safe while walking; so please don't get intoxicated and travel by foot or drive.
Free Case Evaluation with a Charleston, West Virginia Automobile Pedestrian Accident Lawyer
All of us at West Law Firm hope that this article helps keep you safe while traveling on West Virginia roads, whether by foot or by vehicle. However, if you or a loved one was injured or died as a result of a West Virginia car crash or because of another's negligence or recklessness, we invite you to call us for a Free Consultation. Our toll free number is 1-877-943-9378. There's also never a fee unless you recover financial compensation. Our personal injury lawyers are located in Charleston, West Virginia, but serve wrongfully injured clients throughout the country.
Brooks West is a personal injury lawyer, founder, and President of West Law Firm. He has been helping those wrongfully injured in West Virginia for almost two decades. The results and service he provides his clients have earned him membership in the Multi-Million Dollar Advocates Forum and the AV Preeminent Rating from Martindale-Hubbell. Brooks is most proud of the many 5-star reviews he has received from satisfied clients.