South Charleston WV Police Officers Accused of Excessive Force in Injury Lawsuit
South Charleston, WV police officers are accused of using unreasonable and excessive force on a Kanawha County man, according to a federal court lawsuit. The WV injury lawsuit names a total of eight officers in the South Charleston police department who allegedly used excessive force against the plaintiff after he fell asleep in his minivan in a 7-Eleven store.
The store clerk who placed the call to the police thought the sleeping driver might be overdosing on drugs, but according to the plaintiff, when the officers arrived, the plaintiff opened his car door and showed his driver's license. From that point, the man who filed the injury lawsuit says he was ordered to exit the vehicle but was not given a reason why.
The complaint says an officer from the South Charleston police department then forcibly tried to yank the man from the car. The excessive force lawsuit plaintiff instead kept his arm locked on his steering wheel, asking for clarification about why he was being ordered to exit the car.
When other South Charleston officers arrived, the plaintiff alleges they also got involved in pulling and twisting the man's shoulder. The plaintiff says the entire incident is captured on dash and body cams.
West Virginia Excessive Force Injury Claims
West Virginia excessive force cases often arise after an arrest or in prisons and jails. Excessive force claims or lawsuits can be complex because the court must determine whether or not an officer has used force beyond what was necessary for the situation. The following groups of people have rights about excessive force based on the following laws or constitutional protections:
Excessive force in attempted arrests has been the subject of several news stories in West Virginia but also nationwide, especially after the wrongful death case of George Floyd. Despite this increased attention on police officers, unnecessary force is still used when attempting to arrest someone or when that person is taken to jail.
Unfortunately, allegations of prison abuse or excessive force in South Charleston jails are rising. In many cases, a prisoner or their family might not be aware of the opportunity to file a lawsuit against any officers carrying out this abuse. Choosing to file a lawsuit might be the only way to stop this behavior and recover compensation for a prisoner's injuries.
Rights of Prisoners in West Virginia
Prisoners have rights in West Virginia jails. Violation of these rights means that the victim or family members could choose to file a lawsuit to hold the actors responsible. These rights include:
Freedom from excessive force
A Constitutional Right to be free from cruel and unusual punishment
Protection from assaults from other inmates
The expectation that an officer will respond if a valid threat is made from one prisoner to another
Likewise, if prison conditions increase the risk of harm, such as low levels of staff, cells with doors that don't correctly lock, or overcrowding, there is a reasonable expectation that a prisoner in that situation could be at increased risk of harm from abuse from other inmates. Especially if a prisoner informs staff about an attack or a threat and officers fail to respond and take it seriously, this can serve as the basis for a lawsuit against that facility if the prisoner who shared this information is ignored and later ends up hurt.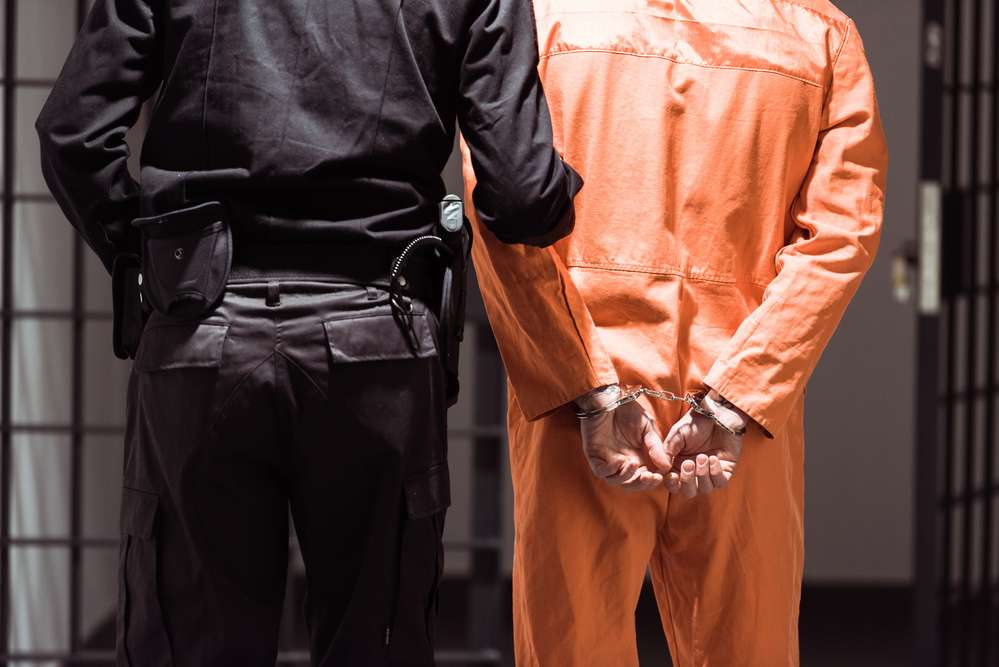 What is Excessive Force in West Virginia?
Excessive force often comes down to the opinion of a West Virginia court or jury based on what should be necessary to address the situation. For example, if a person is violently resisting arrest, more discretion is generally given to officers in that situation to get it under control. However, suppose an arrestee or prisoner is not fighting back, shows no signs of physical threats, or is calmly and quietly following orders. In that case, there should be no reason for an officer to elevate their use of force in those situations.
When juries or judges evaluate excessive force, they look at the situation as seen in that moment, not with any benefit of hindsight. This means they can consider whether or not, given what the officer saw, heard, and knew, he or she acted outside of the scope of the situation with regard to force.
All too often, however, incidents in West Virginia prisons can get out of hand very quickly. As the recent South Charleston police officer incident allegedly shows, too, even a person who is not committing a crime could end up in the wrong place at the wrong time, ultimately suffering if police officers use excessive force.
Legal Options in West Virginia Excessive Force Cases
Whether your claim of excessive force happened concerning an arrest or in jail, the victim deserves to have their constitutional rights protected. Holding officers and government agencies responsible for wrongful actions is critical for protecting these important rights, which might begin with an excessive force lawsuit.
If you believe an inmate you know has already been harmed in South Central regional jail or West Virginia Regional Jail and Correctional Facility, you should meet with a lawyer as soon as possible to discuss legal rights. You might be able to protect your loved one and hold relevant officers accountable for their excessive force actions.
Claiming an officer or a facility is a serious and complex matter. It should only be handled by a lawyer with a strong track record of pursuing excessive force cases.
Get a Free Consultation from an Experienced WV Personal Injury Lawyer
Suppose you or a loved one has been injured by excessive force or hurt in a WV accident. In that case, we encourage you to call one of our experienced personal injury lawyers today for a Free Consultation. West Law Firm is located in Charleston, West Virginia, and our injury attorneys serve clients throughout our great state.
Brooks West is a personal injury lawyer, founder, and President of West Law Firm. He has been helping those wrongfully injured in West Virginia for almost two decades. The results and service he provides his clients have earned him membership in the Multi-Million Dollar Advocates Forum and the AV Preeminent Rating from Martindale-Hubbell. Brooks is most proud of the many 5-star reviews he has received from satisfied clients.