Police Misconduct Settlements: Cities Pay Millions But Are They Helping?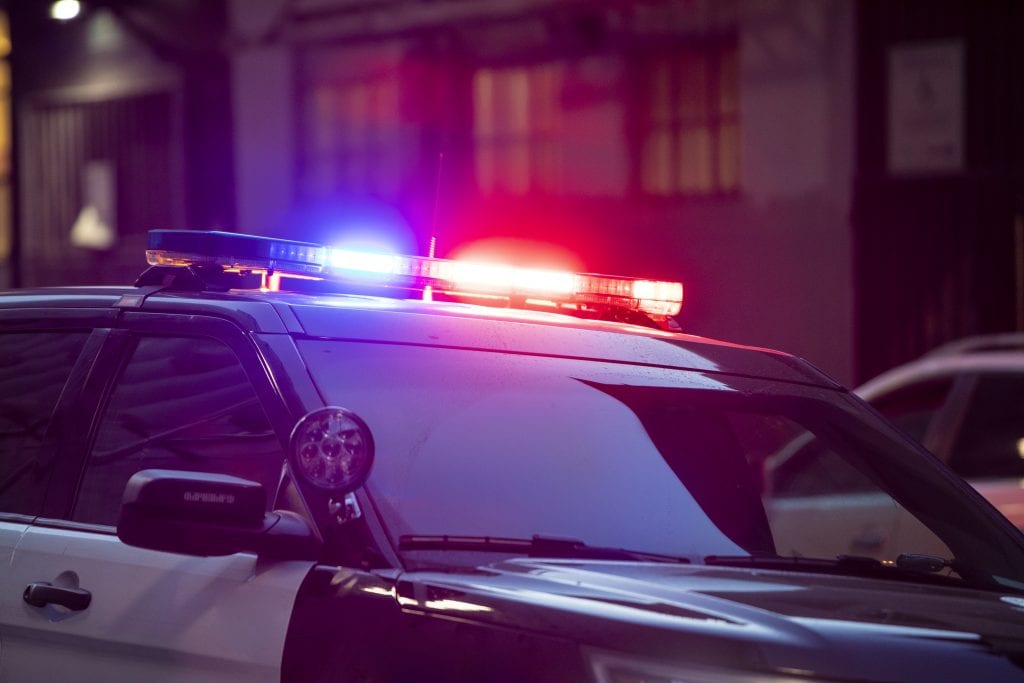 American cities have spent about $3 billion over the last decade to settle police misconduct lawsuits. However, it's not clear whether that has helped reduce police misconduct. 
Police officers have dangerous jobs and are among the most important civil servants in the nation. But it's also true that when misconduct occurs, holding these professionals accountable is critical to preventing future police misconduct.
But have these settlements had any positive impact on policing and relationships between communities and police departments? 
Police Misconduct Settlements: A Look at the Statistics
Determining exactly how much cities, counties, and states have spent on police brutality and other misconduct settlements is difficult. These settlements are often complex, private, and, despite involving tax-payer money, not disclosed to the public. For one, confidentiality agreements are often used when a police brutality case is settled in West Virginia or elsewhere in the country. Attorney-client privileges also tend to fog the statistics. 
This means publicly-funded police misconduct settlements largely remain unknown to the taxpayers who are ultimately responsible for paying them. The public may get a general idea on a police misconduct settlement, but we are rarely given details. 
However, some available information helps us understand just how much police misconduct costs local and regional governments. According to a report from ABC News (published in June 2020), "claims against the police," including false arrests, civil rights violations, and excessive force, cost American taxpayers roughly $300 million in the fiscal year of 2019. The report claims that New York City, the nation's largest police force, paid out roughly $176 million in civil judgments and claims for "police-related lawsuits." 
Claims of Police Misconduct is Not a New Trend
Police misconduct settlements are not a new trend. A story from the Wall Street Journal, published in July of 2015, discussed this issue at length. Their story stated that police departments in the ten largest American cities paid out $248.7 million in the previous year. This number was up 48% from 2010 when ten cities spent $168.3 million in police-misconduct cases.
Over five years, the ten largest U.S. cities spent $1.02 billion in settlements. 
Is Police Misconduct and Police Brutality on the Decline?
The ultimate goal of police misconduct settlements is not to disperse millions of dollars to families of police-misconduct victims. This is merely the means to a different end. Rather, the goal is to provide victims of police misconduct some form of justice while creating a motivation for real change. The ultimate goal is to reduce and even eliminate police misconduct.
But it's unclear whether police misconduct has decreased in recent years. For example, an article from FiveThirtyEight and the Marshall Project discussed a specific and well-documented incident in Cleveland where 12-year-old Tamir Rice was shot and killed by police who mistook his replica toy gun for a real rifle. After thorough reviews, a grand jury and the U.S. Department of Justice did not bring charges against two police officers.
The city, however, paid $6 million to the family of Rice, which, according to the article "was one of the only forms of justice the grieving family was likely to receive." The settlement hoped would stimulate "genuine change" for the city and policing across the country. 
The article continues that five years later, the city of Cleveland has paid more in misconduct settlements since the Rice incident than the years before. This could be seen in either a positive or negative light. On the negative side, it would seem that if settlements for police misconduct are on the rise, then police misconduct itself must also be on the rise. 
But it's entirely possible (and seemingly likely) that in the current environment, which began well before the summer of 2020, more people are coming forward with police brutality and misconduct claims against local and regional police forces. More people are emboldened to take action, seeking justice in what they perceive as the only means possible: a civil lawsuit. 
These civil lawsuits, which often contain personal injury claims and national awareness of the issue, may lead to greater transparency among police forces, which seems like a step in the right direction. The FiveThirtyEight article references an effort by leaders in Chicago, where the city has been publishing annual reports on litigation against the police department. This yearly report includes various information, including how many lawsuits are filed in a given year and how many were paid out. 
Many cities perform similar efforts, but Chicago, the article says, offers some of the most detailed information, including how many cases involved the use of excessive force, which is often a claim in police brutality lawsuits. It's hoped that this transparency if adopted by more cities across the country, could lead to greater pressure to reform police departments and improve how police officers interact with the community and perform their duties. 
Civil Lawsuits: Often the Only Option for Victims of Police Brutality
For many years, civil lawsuits have remained one of the only routes to justice for victims of police misconduct. In 2017, the Center for Justice Democracy (CJ&D) released an article titled "Fact Sheet: Civil Lawsuits Lead to Better Safer Law Enforcement." They claimed that "the filing of criminal charges against police officers for excessive use of force is exceedingly rare, and even if charges are brought, juries are loath to convict them." However, civil lawsuits can be used as a remedy for abuses, bringing some feeling of justice to people impacted by police misconduct. 
All of the cases cited in the CJ&D article involve a death, and media coverage is almost always centered around deaths caused by police officers. However, police misconduct involves more than just wrongful death cases. Injury, disability, trauma, and many other life-impacting issues can be created in a misconduct situation. Like wrongful-death cases, these situations can also be difficult to bring against the police in a criminal court, which means civil cases are often the only outlet for legal redress.
Police Misconduct and Police Brutality Lawsuits in West Virginia
Even though West Virginia is less populous than many of the states that have a relatively high number of police misconduct lawsuits filed each year, West Virginia still its share of police misconduct incidents. For example, in 2020, a motorcyclist claimed that immediately after a crash South Charleston, WV police officers pulled him out of a pond and proceeded to mace him and stomp on his head. The motorcyclist also alleged that macing and stomping proceeded while he laid there severely injured and paralyzed from severing his spinal cord during the motorcycle accident.
Deaths and Injuries on the Rise in West Virginia Jails and Prisons
Police misconduct is not only a concern for free citizens, but police brutality is also a concern for people incarcerated in West Virginia jails and prisons. Each year, thousands of people are injured or die in West Virginia and United States prisons. 4,117 state and federal prisoners died in 2016, and in 2002, 83,000 inmates were injured in publicly or privately operated prisons, according to the most recent data from the Bureau of Justice Statistics. Not all of these injuries and deaths are caused by law enforcement misconduct, but it's likely some of them are.
Free Consultation With a West Virginia Police Misconduct Lawyer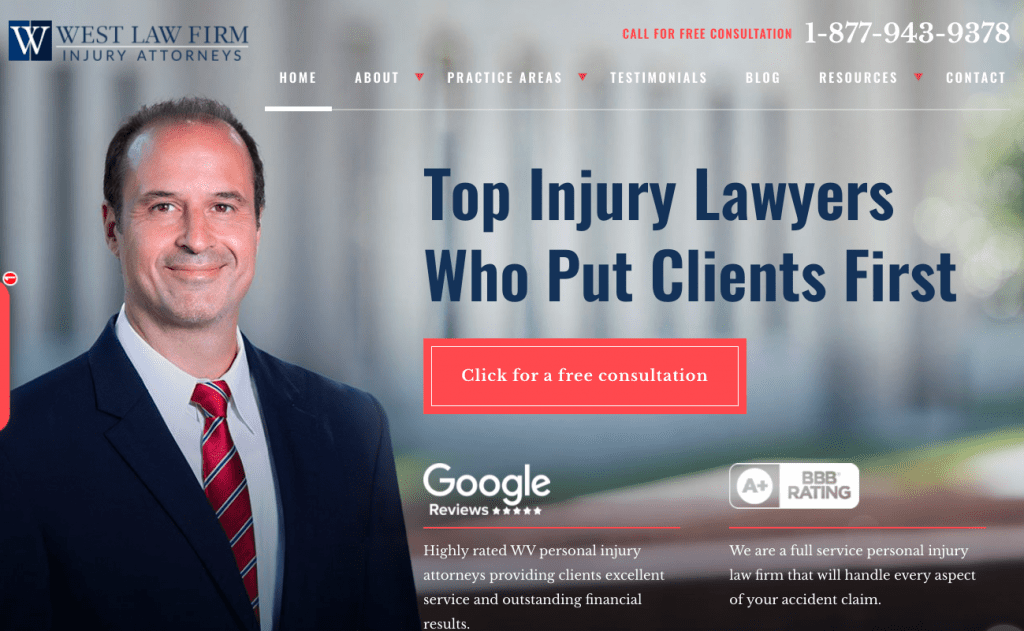 We at West Law Firm appreciate everything police officers do for our cities, states, and country. However, when police brutality or other misconduct occurs, it's important that we hold those responsible accountable.
If you or someone you know has been injured or suffered a wrongful death because of police brutality in West Virginia or impacted by police misconduct, contact our West Virginia police misconduct lawyers today for a Free Case Evaluation at 877-943-9378 (WEST). 
If you have been injured in an automobile accident, work accident, slip and fall, or injured by negligence, we invite you to call us for a Free Personal Injury Case Evaluation.
Brooks West is a West Virginia personal injury lawyer who helps people who have been injured by negligence or wrongful conduct. He is the President and founder of West Law Firm and has been an attorney since 2005. Brooks is a Multi-Million Dollar Advocates Forum member and has been awarded the AV Preeminent Rating from Martindale-Hubbell.