Shoulder Injury After a Car Accident? Here's What to Know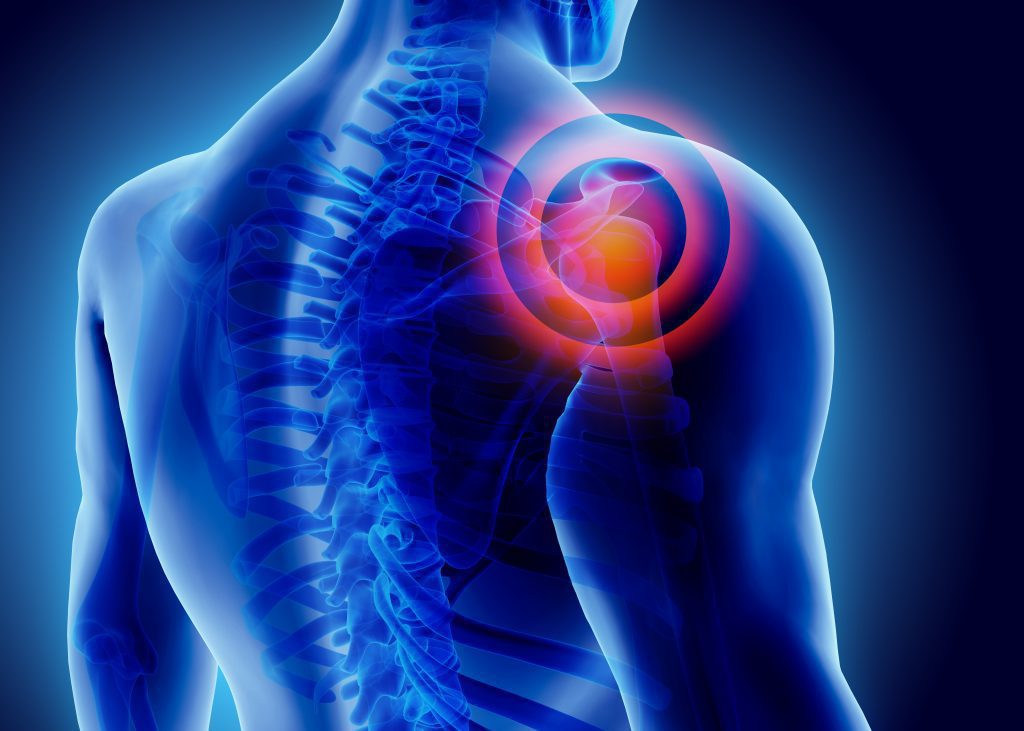 Like most people, when you think of car accident injuries, you probably think of head and neck injuries. There is another type of injury, however, that accidents frequently cause, and that's shoulder injuries.
Every year, approximately 7.5 million people seek medical treatment for shoulder injuries. Some of the most common ways individuals sustain or aggravate shoulder injuries are from accidents, such as a fall, car crash, or work accident. However, individuals who are injured in these types of incidents are not always aware their shoulder pain was caused by the accident. Even if they are aware, they may not be sure what to do next in terms of treatment and what would be fair compensation.
The Mechanics of a Shoulder Injury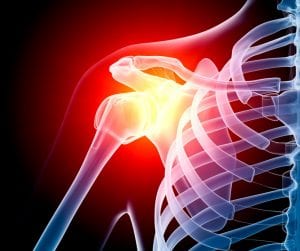 Your shoulders are one of the most complex and most used parts of your body. You use your shoulders every time you move your arms and your hands. The shoulder is primarily a ball and socket joint that consists of 3 main bones – the clavicle (collar bone), the scapula (shoulder blade), and the humerus (arm bone).
These three bones are joined together by ligaments, muscles, tendons, and a joint capsule that allow it to function. This unique anatomy of the shoulder allows it to have an incredible range of motion, greater than that of any other joint in the body. However, this range of motion also makes the shoulder vulnerable to injury.
9 Signs of a Shoulder Injury
The signs of a shoulder injury can be very apparent, but sometimes they're not. If you sustained a shoulder injury after a car accident, you might experience the following:
Intense pain around your shoulder
Discoloration around the shoulder area
Difficulty moving your arm without pain
Shoulder pain that feels worse with exertion or activity
Weakness, numbness, tingling, or swelling around the area
Stiffness or tenderness
Difficulty sleeping
Dizziness
Abnormal sensations such as prickling
You might think that these symptoms will go away if you give them time. However, you may have greater underlying damage that may persist for months or years. This is another reason to get checked out by a doctor if you are experiencing shoulder pain after an accident.
6 Common Shoulder Injury Diagnosis
What may seem like some slight pain and discomfort in your shoulder could be signs of something much more serious. A few common shoulder related injuries you may have sustained include:
What Compensation May be Available to You
The most common types of compensation available for shoulder injuries include the following:
Medical bills
Lost wages and benefits: This refers to the pay you could have earned but were unable to do so because of your injuries. You can claim this in a personal injury claim against an at-fault party.
Pain and suffering: Physical and emotional distress caused by the accident or the other party's negligence.
Loss of enjoyment of life: When you have suffered a physical or mental injury and that injury stops you from doing activities that you enjoyed doing before your injuries.
Lost earning capacity: Future earning that you could have earned if your injury had not happened to you. This attempts to cover your reduced ability to earn a living in the future.
Punitive Damages: Damages awarded to punish the defendant in certain cases, like drunk driving crashes.
Shoulder Injuries and Seat Belts
Seat belts are perhaps the most important safety feature found in vehicles. But the force of a motor vehicle crash combined with the restraint of a seatbelt can cause injuries, including dislocated shoulders, torn rotator cuffs, sprains, and strains. The seatbelt is designed to absorb the impact and restrain occupants, keeping them from being thrown from a vehicle or slamming onto the dashboard. But this restraint can cause injuries to soft tissue, organs, and bones.
So even if you were wearing a seat belt (which is always wise), you can still experience a painful and costly shoulder injury. This means that you should have your shoulders checked after an injury even if you were buckled.
Shoulder Injuries Can Become a Lingering Problem
Many shoulder injuries linger for weeks, months, and years. Some even last for decades or stay with someone for the rest of their lives, causing prolonged pain, limited mobility, and ongoing treatment, which can often become expensive.
Just how long could your shoulder injury last? It's impossible to say (even doctors can't be 100% certain), but a study from researchers in Australia found that roughly 17% of patients had the same or worse symptoms one year after a shoulder injury. Seeking to measure changes in pain and disability, researchers examined 161 patients at four different points: three weeks after the event, three months, six months, and a full year. While the majority of patients had positive outcomes, there was a significant group that had worse symptoms, hinting that shoulder injuries, for many people, will be a long-term issue.
Shoulder Injuries Can Be Costly as Well as Painful
Whether you suffered a shoulder injury in a West Virginia truck accident, car crash, or fall, a shoulder injury is not only painful, it can also be costly. The costs will vary depending on where you live, as well as the type and severity of your injury. It can also vary by the types of treatments you choose to pursue. However, you can easily expect the costs to range into the tens of thousands of dollars.
According to CostHelper, a financial-information resource, the cost of a shoulder dislocation can be more than $10,000, particularly if X-rays with anesthesia are required. An injured rotator cuff can vary as well, with treatment costs ranging from $300 to as much as $15,000. And that total doesn't include physician costs!
Some sources show an even higher number for shoulder injuries. A study from the Mississippi Sports Medicine and Orthopaedic Center analyzed 50 patients with successful treatment of a shoulder injury. Treatment costs from the day of the injury through all testing, treatments, evaluations, and surgeries. The average cost of medical care, according to their findings, was over $50,000! This analysis also looked at the average time to return to work, and found that people took an average of 11 months to recover. These numbers, however, could be reduced with care from a specialist immediately after the diagnosis. But if a "gatekeeper" system (having a person in charge of treatment planning and administration) is in place, the cost can average over $100,000!
This study was conducted on worker's compensation patients, not car accident victims, but it still highlights the massive costs of a shoulder injury.
What Are The Most Important Next Steps If You Sustained a Shoulder Injury in an Accident?
1. Seek Medical Attention
As mentioned above, if you have sustained a shoulder injury in an accident, you should seek medical treatment immediately. Remember, if not addressed right away, your shoulder injury might not heal properly. This can make the healing process longer and worsen your injuries. In some cases, it could even cause a degenerative disease over time. The extent of your shoulder injury may vary, but it's important to seek medical advice to know for sure.
Another reason to seek medical attention as soon as possible for a shoulder injury that was caused by another party's negligence is to ensure you recover full and fair compensation for your injuries and other losses. If you delay in seeking medical treatment, the insurance company may be able to argue some other incident that happened after your accident caused your shoulder injury. The sooner you get a diagnosis from a doctor, the better it will be for your personal injury claim.
2. Contact a Charleston, WV Accident Lawyer for a Free Consultation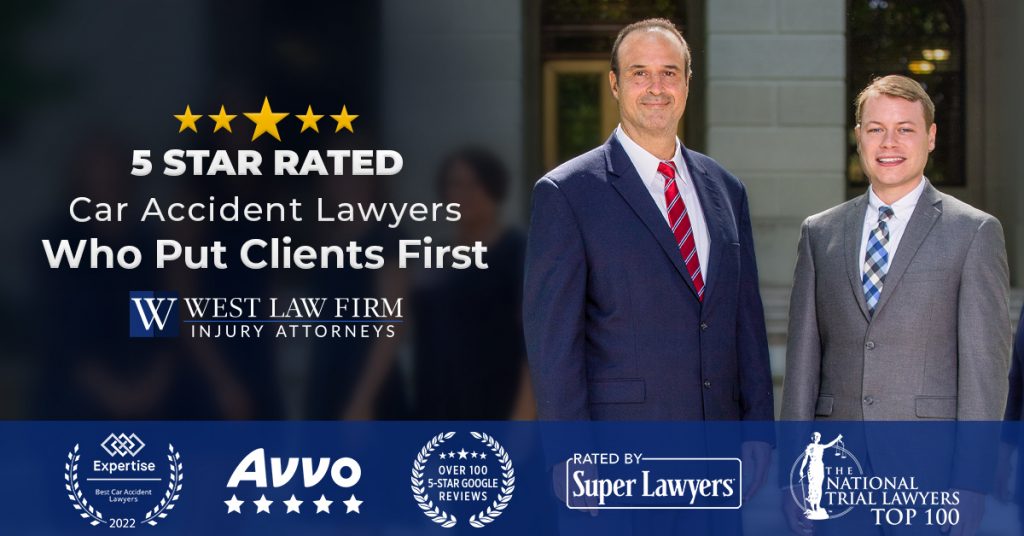 If you or a loved one has been injured in an auto accident or because of negligence in West Virginia, an experienced personal injury lawyer can help you recover what you have lost. In fact, at West Law Firm, our goal is to help you recover what you have lost and come out even stronger and better than before the accident.
At West Law Firm, our injury attorneys have decades of combined experience helping people who have been injured by negligence, and we invite you to call us for a Free Consultation to get more details about your rights and options. Call us toll free at 1-877-943-9378. There's also no fee unless and until you recover compensation.
West Law Firm is located in Charleston, West Virginia. However, we serve clients throughout the state and country who have been hurt in WV. We'll come to you!
Brooks West is a West Virginia personal injury lawyer who helps people who have been injured by negligence or wrongful conduct. He is the President and founder of West Law Firm and has been an attorney since 2005. Brooks is a Multi-Million Dollar Advocates Forum member and has been awarded the AV Preeminent Rating from Martindale-Hubbell.