Post Concussion Syndrome — What to Know After a TBI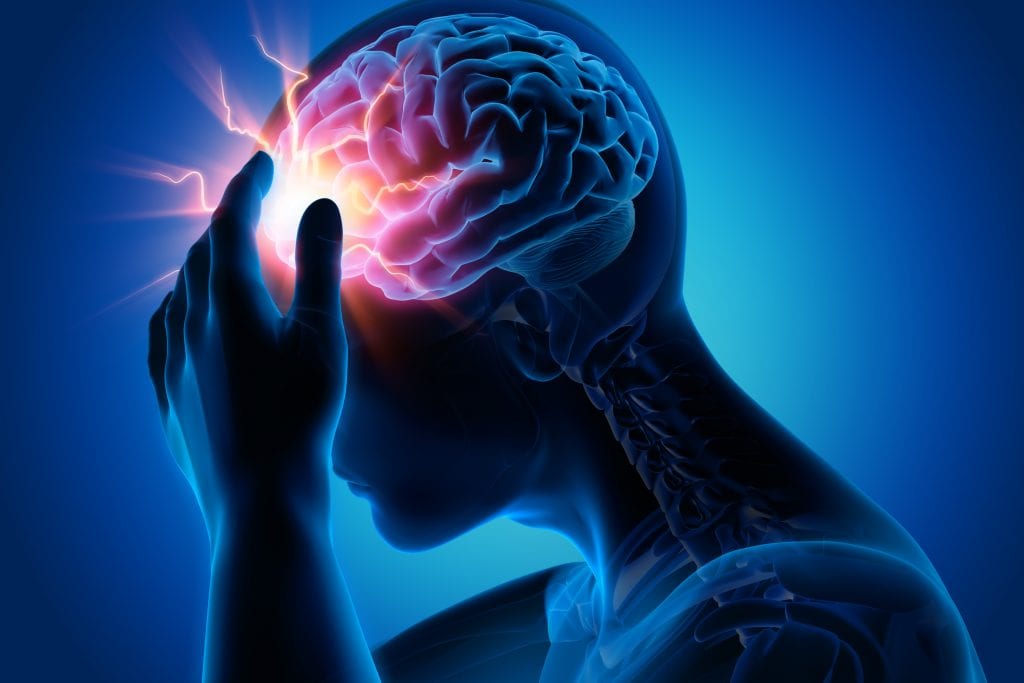 More than one million people suffer from traumatic brain injuries (TBI) each year in the United States, and some will develop post-concussion syndrome (PCS). Most concussions, also called mild traumatic brain injuries (TBI), will resolve within hours to days without lingering effects.  In post-concussion syndrome, however, the symptoms can persist for weeks, months, or longer, and about 15% of people who sustain a TBI may suffer symptoms for the rest of their life. 
Post-concussion syndrome can be challenging to diagnose and can be caused by a relatively minor injury to the brain. The recovery is also difficult to predict. Some people experience a resolution of symptoms within a week, while others may never completely recover. Another challenge post-concussion syndrome presents is that people who sustain a traumatic brain injury may experience symptoms but not realize these symptoms are caused by a TBI.
What Causes Post-Concussion Syndrome After a TBI
Car accidents are one of the leading causes of post-concussion syndrome in the United States. Motorcycle accidents, slip and falls, bicycle accidents, sports and assaults also account for a substantial number of traumatic brain injuries (TBI) and PCS.  
PCS is more likely to happen and is often more severe in those who have had a previous concussion or TBI. Other risk factors include:
Being over the age of 40
A prior history of headaches
Female gender
Severe symptoms after the initial injury
Injuries to the brain are accumulative over a lifetime. Certain sports, such as boxing and football, that place a person at risk for numerous mild TBIs increase post-concussion syndrome risk. Individuals who suffer repetitive TBIs are at an increased risk for neurodegenerative disorders such as Alzheimer's Disease, ALS, and Parkinson's. 
Symptoms of Post-Concussion Syndrome
PCS can be challenging to diagnose as symptoms are often vague and can mimic many other disorders. Diagnosis of the syndrome is usually based on symptom history, imaging, and a history of a head injury. PCS symptoms are identical to those experienced in the initial phase of the injury and are divided into four categories. 
Cognitive Symptoms
Difficulty concentrating
Easily distracted
Brain fog
Difficulty reading
Memory problems
Dysregulation Symptoms
Headache
Nausea 
Fatigue
Feeling of pressure in the head
Dizziness 
Seizures
Difficulty sleeping
Sensitivity to lights and sounds
Persistent neck pain
Sensory Symptoms
Blurry vision
Ringing in the ears
Motion sickness
Mood Symptoms
Depression
Irritability
Anxiety
Low energy
The symptoms of post-concussion syndrome can get worse over time instead of better. Though most PCS cases resolve in a matter of weeks to months, there are cases when the symptoms can persist for years without treatment. 
Post-Concussion Syndrome and WV TBI Law: What to Watch Out For!
If you were injured hurt by negligence, like in a trucking accident or workplace injury, and sustained a concussion or TBI, you may be entitled to significant compensation. West Virginia is a modified comparative negligence state, meaning you can be awarded some compensation even if the accident was partially your fault. 
Usually, the most important issue in a personal injury case involving a brain injury is not whether the accident victim recovers compensation, but whether they recover full and fair compensation. Insurance companies and at-fault drivers are often anxious to settle a brain injury claim quickly because that gets them off the hook for having to pay larger personal injury settlements that brain injuries typically justify. Once you accept a settlement, you are no longer entitled to additional recovery if you develop PCS. 
The risk with settling a PCS case too quickly is that your symptoms may continue to worsen over time. If that happens, you would be entitled to additional compensation so long as you haven't already settled your case with or without the help of a personal injury lawyer.
How to Ensure You Receive the Personal Injury Compensation You Deserve
As with all brain injury cases, it is essential that you seek immediate medical attention and comply with the treatment prescribed by your doctor. Under West Virginia law, you can only recover compensation for injuries that the evidence supports. Evidence from your medical treatment is especially important for proving your personal injury case.
It can take some time to determine the true extent of a brain injury and whether it leads to protracted post-concussion syndrome. Given that the damages you may be awarded are closely linked to the impact of symptoms on your life, it's important to not settle too quickly after a concussion or TBI. Having an experienced brain injury attorney, like us at West Law Firm, by your side will help ensure you recover all of the compensation you deserve. At West Law Firm, we also help our clients navigate the health care system, which is especially important with a brain injury case.
Compensation for damages can include:
Past and future economic damages such as lost wages, lost earning capacity, medical expenses, rehabilitation costs, and any property damaged during the accident
You may also receive general damages as compensation for past and future pain and suffering, mental impairment, physical impairment and reduced quality of life
Punitive damages if the facts of your personal injury claim justify them
If you have lingering symptoms after a head injury, an experienced personal injury attorney can help determine the best course of action for receiving the compensation you deserve. The personal injury attorneys at West Law Firm have experience in handling head injury cases. The attorneys put their clients' needs first, combining experience, skill, strong work ethic, and compassion to ensure you receive the best possible legal -outcome. 
Treatment Options
There is no one specific treatment for PCS, though initially, rest and reducing stimulus and stress seem beneficial as it allows the brain to heal.  Medical practitioners treat the individual symptoms of PCS to help individuals manage the condition. In addition to the options below, the are new treatments being developed for TBIs.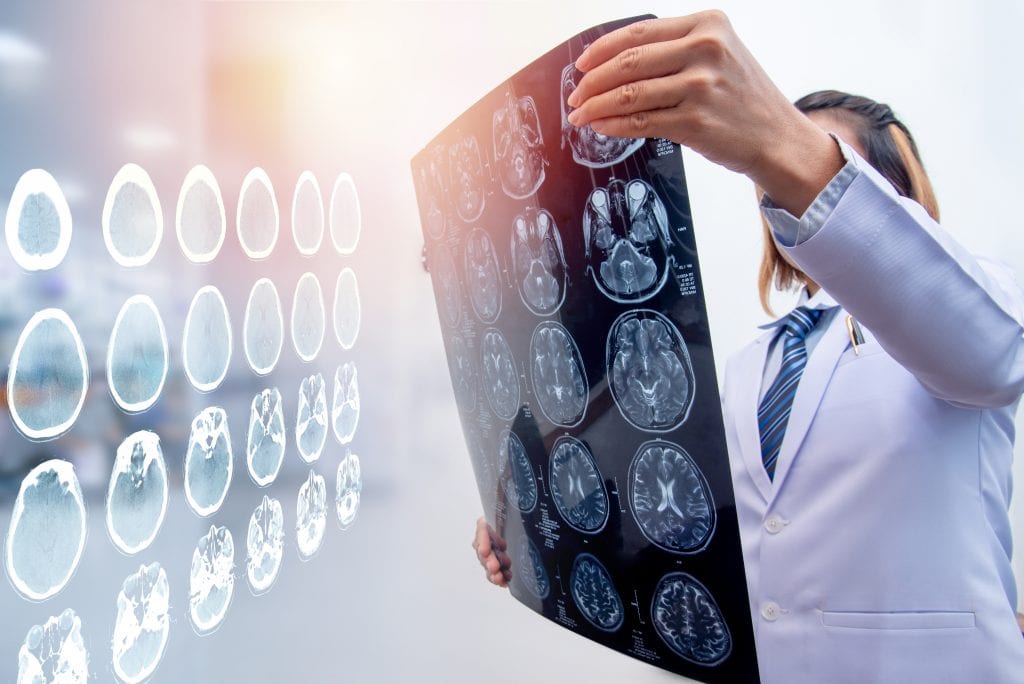 When possible, medications are avoided as head injuries can make the brain more sensitive to drugs and increase the risk of potential side effects. Doctors often advise that people wait several weeks before starting any form of active treatment as the brain needs time to heal, and PCS symptoms will often go away in that time frame. 
Medication
Medication may be used to help manage some of the symtpoms of PCS. Classes of medications used by physicians to alleviate the symptoms of PCS include:
Triptans and other medications used as abortives for migraine headaches
Antidepressant medications may alleviate PCS-related symptoms of anxiety, depression, and difficulty sleeping. 
Anti-seizure medications
There is a range of active therapies that have some benefit to those with PCS. Your doctor will help determine which treatment options are appropriate for you. 
Vision Therapy
PCS can result in vision problems. Vision therapy uses different exercises to help those with vision problems related to PCS to repair damage to the vision or help the brain adapt to the changes in how the brain synthesizes visual input. 
Balance Therapy
Balance therapy also referred to as vestibular therapy, can help those experiencing dizziness and loss of balance due to PCS. Exercises that encourage balance and stability can reduce the risk of falls and disorientation. 
Physical Therapy
Massage, heat therapy, and gentle exercise can help aid recovery by promoting relaxation that aids in recovery. Physical therapy can also address specific symptoms such as neck pain, loss of balance and coordination and may improve cognitive function. 
Cognitive Behavioral Therapy
Mood-related PCS symptoms, such as anxiety, depression, and mood swings, may be helped by cognitive behavioral therapy. The therapy can help individuals develop an awareness of negative thought patters and behavioral responses and provide tools to overcome the issues. 
Free Case Evaluation With an Experienced Personal Injury Lawyer
If you or a loved one has been injured in a West Virginia accident or hurt by negligence, we invite you to call our toll-free number at 1-877-943-9378 (WEST) to schedule a free consultation with one of our experienced personal injury lawyers. We take cases on a contingency basis, which means you pay nothing unless we win compensation for you. 
Our personal injury attorneys are based in Charleston, West Virginia, and we serve clients injured by negligence or carelessness throughout the state and country. We will come to you if that's more convenient for you.
Brooks West is a personal injury lawyer with almost two decades of experience and the founder and President of West Law Firm. Brooks is a member of the Multi-Million Dollar Advocates Forum, which represents one of the most prestigious groups of injury lawyers in the United States — fewer than 1% of U.S. attorneys are members. Brooks has also been awarded the AV Preeminent Rating from Martindale-Hubbell. Above all, Brooks' mission is to provide clients with life-changing results.