Mild Traumatic Brain Injury – Sometimes a Major Problem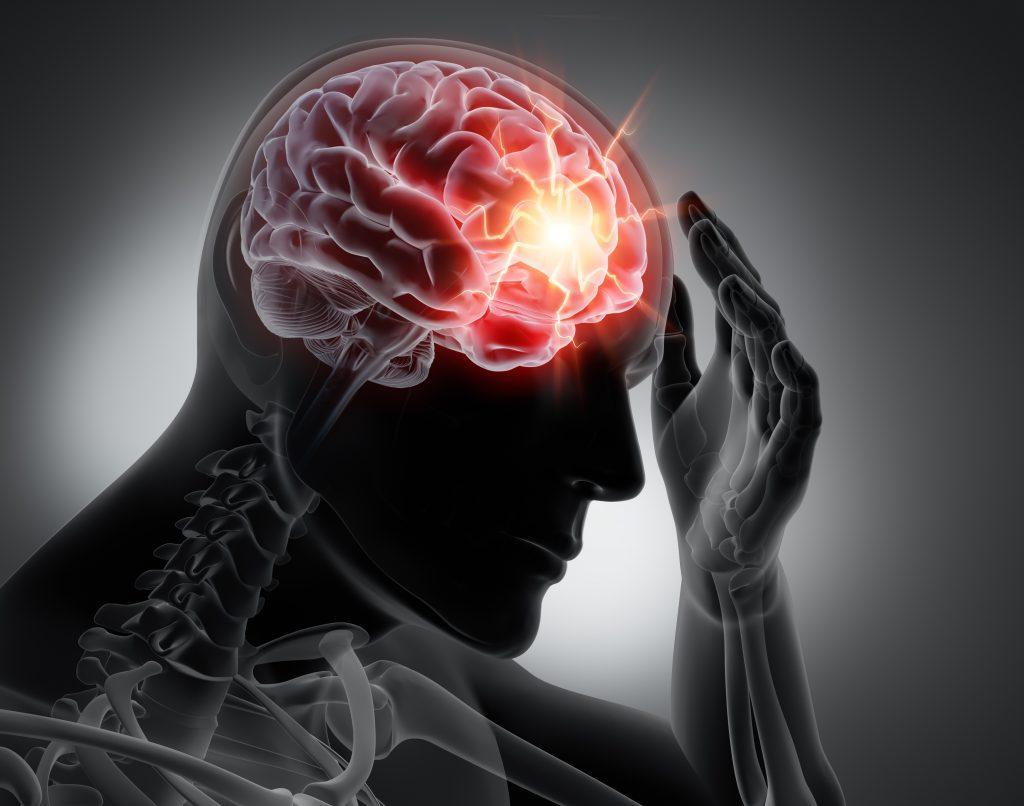 Mild traumatic brain injuries (TBI), also known as concussions, affect more than 1.7 million people annually. It's commonly believed that most who sustain a mild TBI will recover within a week to 6 months, with only about 15% experiencing long-term symptoms. However, a recent study revealed that about half of individuals who suffered a mild traumatic brain injury experienced long-term cognitive impairment. Therefore, it's likely that half of the individuals who sustain a concussion will experience some long-term impairment. Here's how to minimize the impact of a mild traumatic brain injury.
What is a Concussion, and How is it Diagnosed?
The first step to recovering from a concussion (mild traumatic brain injury) is to know whether you have one or not. A concussion is caused by a direct blow or jolt to the head that disrupts the function of the brain. For example, work accidents, truck accidents, slip and falls frequently cause mild traumatic brain injuries.
Doctors typically diagnose a mild TBI when an individual sustains a mild head injury and also experiences an alteration in mental status, such as having a loss of memory at the time of the injury, losing consciousness at least for a brief period, or "seeing stars." However, mild traumatic brain injuries are difficult to diagnose, according to the US Department of Veteran Affairs.
Currently, there are no objective tests to routinely diagnose a concussion. According to the Department of Veterans Affairs, a thorough patient history and physical examination are essential for diagnosis. Mild traumatic brain injuries frequently go undetected because doctors misdiagnose the patient or the individual doesn't seek medical treatment. This can lead to serious problems, especially for individuals who experience long-term effects from a concussion. Below are symptoms to look out for after a blow or jolt to the head.
How Likely is it to Experience Long-Term Effects After a Concussion?
As mentioned above, previous reports have argued that a single concussion leads to persistent cognitive impairment in only 15% of individuals injured and that the other 85% will see a complete resolution of their symptoms. However, a recent comprehensive review found that those previous reports are inaccurate.
In contrast, the comprehensive review showed that a large proportion of individuals with a single mild traumatic brain injury will continue to demonstrate measurable impairment in various areas of cognition, including executive function, learning/memory, attention, processing speed, and language function long after the initial injury. Their findings also held true for both children and adults.
Mild Traumatic Brain Injury Symptoms
Concussion, or mild traumatic brain injury, is the most common type of traumatic brain injury that may include one or more symptoms: anxiety, irritability, depression, headache, fatigue, and impaired cognitive function. Below are some specific symptoms that can be caused by a concussion.
Physical symptoms
Brief loss of consciousness (few seconds to a few minutes)
No loss of consciousness, but dazed, confused or disoriented
Headache
Nausea or vomiting
Fatigue or drowsiness
Difficulty sleeping
Sleeping more than usual
Dizziness
Impaired balance
Sensory symptoms
Sensory problems, such as blurred vision, ringing in the ears, a bad taste in the mouth or changes in the ability to smell
Sensitivity to light or sound
Cognitive or mental symptoms
Memory or concentration problems
Mood changes or mood swings
Feeling anxious, agitated and/or depressed
Treatment for Mild Traumatic Brain Injuries
For many, concussion symptoms disappear without special treatment. There are also many options to help a person who sustains a mild TBI recover as quickly as possible, including meditation and other natural approaches. However, it's important to speak with a doctor you trust if you suspect you or a loved one has sustained a mild TBI. Getting an early diagnosis can help you down the line if you are one of the roughly half of individuals who experience long-term effects after a concussion. Be careful, though, because many doctors are inexperienced at diagnosing and treating mild TBI, and a specialist may be needed.
Rehabilitation, medications, botox injections, and/or rarely surgery are sometimes used to treat mild TBIs. Many times an individual who experiences a mild TBI can just use some or all of the tips below to make a full recovery. However, again, some individuals who sustain a mild TBI will have long-term effects, and currently, there's no way to predict who will experience these long-term effects. Here is a list of some of the different approaches currently being used to treat mild TBI.
Recovering From a Mild Traumatic Brain Injury
When recovering from a mild TBI, the US Department of Veteran Affairs provides the following guidelines for doctors and patients recommending that individuals who sustain a mild TBI to:
Get plenty of sleep;
Keep a daily journal of activities, feelings, and symptoms;
Return to normal activities gradually;
Avoiding high-risk activities that could lead to another brain injury;
Follow doctors' directions;
Avoid alcoholic beverages;
Strive to be patient.
Memory Problems: For memory problems, writing down important information will be helpful; keeping a small pad and pen in the pocket is a great way to adjust to any memory challenges.
Losing Things: If important items are frequently lost or misplaced, putting those items in the same place each time is helpful. Actually, that's a useful strategy for anyone. One strategy is to use a personal planner to record where important documents, phone numbers, etc., can be found.
Dealing with distraction and difficulty concentrating: If patients are easily distracted or have difficulty concentrating, they should avoid multi-tasking and seek out quiet, non-distracting environments.
Medications: Patients should be told to take all of their prescribed medication and have a written plan on how to remember what medications to take. If you don't want to take the medication, it's best to tell the doctor up front instead of starting the medication then stopping midstream. If you suffer side effects and want to stop the medication, it's best to speak with your doctor about this because abruptly stopping some medications can cause serious problems or injury.
Decision making: While recovering, people with mild TBI should consult with family before making important decisions.
Get a Free Case Evaluation From an Experienced West Virginia Brain Injury Lawyer
If you or a loved one was injured in an accident or hurt by another's negligence, we invite you to call one of our top-rated injury lawyers for a free and confidential consultation. Our toll-free number is 1-877-943-9378. And at West Law Firm, there's no fee unless you get compensation.
Brooks West is a personal injury lawyer, founder, and President of West Law Firm. He has been helping those wrongfully injured in West Virginia for almost two decades. The results and service he provides his clients have earned him membership in the Multi-Million Dollar Advocates Forum and the AV Preeminent Rating from Martindale-Hubbell. Brooks is most proud of the many 5-star reviews he has received from satisfied clients.