South Charleston Police Incident Sparks Debate Over Body Cameras and Excessive Force
Evaluating the Impact of Police Body Cameras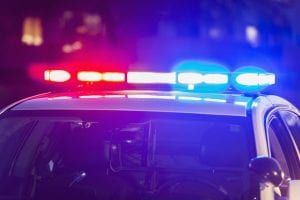 CHARLESTON, WV — A motorcyclist, seriously injured after a crash back in May, has filed a civil suit against the City of South Charleston and two of its police officers.  The events from this day have raised further debate about the use of excessive force and the issue of mandating body cameras for all law enforcement officers. 
Motorcyclist's Claims of the Horrific WV Accident
The plaintiff, in this case, claims a South Charleston police officer began following him May 2nd as he rode his motorcycle on U.S. 119. Apparently, the registration did not appear to match the motorcycle, which prompted the officer to follow the motorcyclist. However, even after calling in backup and trailing the motorcyclist for 15 minutes the officers still did not turn on their lights, according to the lawsuit.
Upon approaching a railroad track, the plaintiff claims one of the officer's vehicles hit the rear tire of his motorcycle forcing him to lose control and crash into a pond. The motorcyclist also claims that immediately after the crash the officers pulled him out of the pond and proceeded to mace him and stomp on his head. All the while he laid there severely injured and paralyzed from severing his spinal cord during the accident.
Police and West Virginia Crash Report Findings 
The officers and the police report are claiming a completely different story than that told by the plaintiff. The police report on the crash says the lights were flashing on the officer's cruisers as they pursued the motorcyclist. The report also claims that the crash was caused by the railroad tracks, not the officer's cruiser. 
No further comments have been made by the officers or the South Charleston Police Department in regards to the officer's alleged use of excessive force. However, South Charleston Police Chief said by phone to the Charleston Gazette that the facts are on the department's side.
Incident and Video Sparksing Debate Around Police Body Cameras
This motorcycle crash and subsequent incident has not only raised further questions about law enforcement using excessive force but have also brought to light the long-standing debate of mandating body cameras for all law enforcement officers. During the events in this case, neither of the officers had their body cameras or dashboard cameras on. Little did they know bystanders who were passing through, caught some of the events on video. That video can be seen here. 
According to the lawsuit filed by the plaintiff, "Because neither [of the officers] recorded the events with their body cameras or dashboard cameras, and because they were unaware that the stomping had been caught on video by bystanders, they felt at liberty to make up facts and include these in their official incident reports as a means of concealing their unlawful acts."
In a statement, the plaintiff's attorney, said bystanders recording the incident ensured that the facts were known."If the South Charleston police were required to wear body cameras, these horrific incidents would not be so prevalent. [The plaintiff] was fortunate that a good Samaritan recorded this barbaric police misconduct," the attorney said. "To pepper spray and stomp on the head of a paralyzed young man is the epitome of excessive force."
What are Police Body Cameras?
Body-worn cameras are recording devices that can be worn directly on an individual. These devices capture all visual and audio events as they are occurring. The purpose of body-worn cameras for law enforcement is to document what they see and hear as they perform their duties. There has been a significant push for use of body cameras for law enforcement in states across the U.S over the last 10 years. However, this movement has come with much debate.
Police Body Camera Laws in West Virginia
Across the United States only two, Nevada and South Carolina, have passed set laws that require all law enforcement agencies to use body cameras. In West Virginia, only three departments have established set rules and procedures on the use of body cameras. Those three departments are: 
Martinsburg Police Department of Martinsburg, WV

: Each officer will wear a body camera on the front of their uniform during all interactions with the public during official law enforcement activities. Officers can use discretion in deciding to not record interactions that involve sensitive locations or information. There is nothing in the policy about public access to the footage.

Charleston Police Department of Charleston, WV

: Body cameras are used and required for certain officers, but any open records policy is unclear and undefined.

Monongalia County Sheriff's Department of Monongalia County, WV

: All road deputies – meaning officers who respond to calls for service – must wear them and activate them when interacting with civilians. They archive the footage for two years and is available upon request for attorneys only.
To learn more about a specific state visit: Police Body-Worn Cameras: Where Your State Stands.
Public Opinion on Body Cameras 
There has been a great deal of discussion about the pros and cons of body-worn cameras across the country. Both sides of the debate have raised interesting points of both concerns and benefits. What truly are people saying and how beneficial would the recordings from the officer's body cameras have been in this case?
Advocates for Body Cameras
Those for the use of body-worn cameras cite the following benefits:
Provide accurate evidence in criminal prosecutions 

Promote accountability and transparency about law enforcement agencies and their officers' work

Enhances community relations

Improve both citizen and officer conduct 

Accurately assess complaints about officer misconduct. 

Allow police departments to monitor the work of their officers, both for training purposes and personnel review 
Non-Advocates for Body Cameras
Those against the use of body-worn cameras cite the following concerns:
Puts a straining financial investment on departments for purchasing needed hardware, software, personnel, and training

Inconveniently requires departments to manage, store, copy video recordings

 Intrudes on the privacy rights of all parties

The potential capturing of personal or embarrassing moments when an officer mistakenly leaves a camera on

Can lead to public misconceptions of the officer's actions

Public misconceptions that the cameras are equal to or better than humans at capturing events
Our Remarks
We here at the West Law Firm truly appreciate the work of law enforcement officers. We understand how difficult the job is, and we want to thank each person who performs this work. However, we also realize that there may be a few law enforcement officers and departments that sometimes make decisions that cause serious harm, injury, or death to others. If you or a loved one become a victim of police brutality, West Law Firm is here to help. We also believe body cameras benefit both police officers and citizens. Body cameras protect the police from fraudulent claims and they protect citizens from police brutality.
Free Consultation with an Experienced West Virginia Personal Injury Lawyer
If you or a loved one are a victim of police brutality in West Virginia or have been injured in an accident, we invite you to call us for a free case evaluation. West Law Firm's mission is to provide each client with outstanding financial results, excellent service, and caring representation. We offer free consultations and there's never a fee unless and until we recover compensation for you. Call us today on our toll-free number, 1 (877) 943-9378.
West Law Firm is located in Charleston, West Virginia, but we represent clients across the country. If it's more convenient for you, we will send one of our experienced accident and injury lawyers to you.
Brooks West is a West Virginia personal injury lawyer who helps people who have been injured by negligence or wrongful conduct. He is the President and founder of West Law Firm and has been an attorney since 2005. Brooks is a Multi-Million Dollar Advocates Forum member and has been awarded the AV Preeminent Rating from Martindale-Hubbell.