Pedestrian Deaths Reach 30 Year High, but Why?
Pedestrian Injuries in West Virginia and Beyond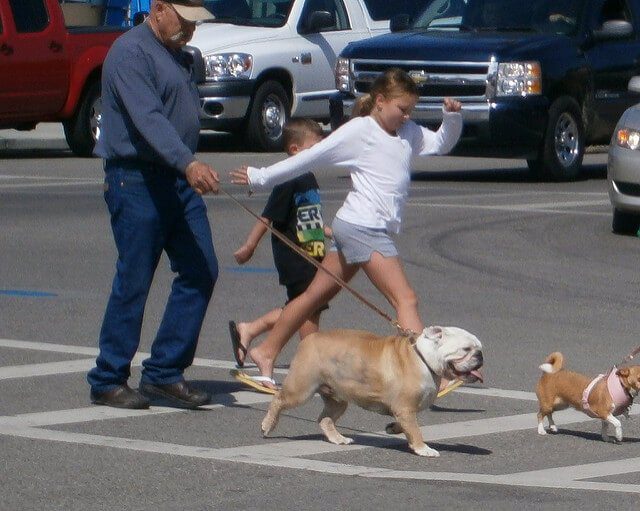 Over 6,500 pedestrians were killed in motor vehicle crashes in 2019 according to the preliminary data from the Governors Highway Safety Association (GHSA).  This number not only represents a 5% increase since 2018, but it is also the highest number of pedestrian deaths in more than 30 years. It's hard to pinpoint the exact cause of the rise in pedestrian deaths. However, the GHSA believes the spike may be due to, "…the growing use of smartphones by all road users, which can be a significant source of distraction for both drivers and pedestrians."
Why is Using Your Phone and Walking Dangerous? 
In 2012 researchers at New York's Stony Brook University published a study about the dangers of using your phone while walking. They found that those who use their mobile device while walking were 60% more likely to veer off course. 
Many scientists are calling this effect "inattentional blindness." They say that the human brain has evolved in such a way that it can only truly focus its attention on one task at a time. So, when you're using your phone while trying to walk, you cannot give your full attention to both things at the same time. In other words, research shows that you can't do a good job of walking safely and a good job of texting (or talking on your cell phone) at the same time. 
Common Risks Linked to Distracted Walking
There are many other injuries that individuals sustain due to using a mobile device while walking. In fact, according to research from The Ohio State University, an estimated 1,500 pedestrians were treated in emergency rooms in 2010 for injuries related to using their cell phones while walking. Some of the most common types of injuries from using a mobile device while walking include: 
Sprains

Strains

Fractures

Cuts

Bruises

Broken bones

Concussions
National Response to Shocking Statistic 
Seeing the shocking increase in the number of pedestrian deaths people across the nation are becoming concerned. While every state government is addressing pedestrian safety, many cities are beginning to address the issue at the local level, too. For example:  
Fort Lee, New Jersey: In

Fort Lee,

it is illegal to text while walking. If caught, you could face an $85 ticket.

Honolulu, Hawaii: Honolulu prohibits pedestrians from looking at their mobile phones while crossing the street. The fine for violating

this law

starts at $15 and goes as high as $99 for multiple violations.

Montclair, California: Montclair banned walking across the street while using a phone or headphones back in 2018. The fine for violating

this ordinance

starts at $100 for the first violation and reaches up to $500 for repeat offenders. 
West Virginia's Response to Pedestrian Accidents
State and local governments in West Virginia have not yet directly addressed the dangers of pedestrians using mobile devices while walking near or on roads. However, the state in 2013 did establish the Complete Streets Board to increase roadway safety for pedestrians and drivers. The major undertakings of the board have primarily been focused on increasing pedestrian safety from more of an engineering perspective.  
How to Ensure Your Safety While Walking (Even if You Choose to Use Your Mobile at the Same Time)
The easiest way to avoid the dangers associated with using a mobile device and walking is to simply not use your phone. However, if you cannot wait, these tips from Safety.com may offer you some guidance. They recommend: 
Hold your phone up higher in your visual field so that you can better see your surroundings. 

Make sure you are always crossing at crosswalks.

Take the time to look for and obey traffic signals.

Taking breaks often from using your device to assess your surroundings.

Try using software that will read your messages aloud for you.

If you need to send a message use voice recognition typing software.

If you're listening to something on your phone keep the volume low, or only use one earbud. This will allow you to hear what is happening around you. 
To learn more safety tips check out our article on West Virginia Pedestrian Safety and Accident Prevention.
Get a Free Case Evaluation from an Experienced West Virginia Pedestrian Accident and Injury Lawyer
We hope the above information helps you and your loved ones stay safe. If you or a loved one become the victim of a pedestrian accident because of another's negligence, we'll be here to help. 
We invite you to call us anytime for a Free Consultation with one of our experienced pedestrian accident lawyers. There's no risk and never a fee unless you recover compensation. We here at West Law Firm have years of experience in recovering losses for our clients. We can help you get back to living your life and give you peace of mind knowing your claim is being handled by top-rated West Virginia injury lawyers.
Call us today toll-free at 1-877-943-9378 for a Free Consultation to get more details about your rights and options. West Law Firm is located in Charleston, West Virginia, and we serve clients throughout the state and country.
Brooks West is a personal injury lawyer, founder, and President of West Law Firm. He has been helping those wrongfully injured in West Virginia for almost two decades. The results and service he provides his clients have earned him membership in the Multi-Million Dollar Advocates Forum and the AV Preeminent Rating from Martindale-Hubbell. Brooks is most proud of the many 5-star reviews he has received from satisfied clients.