West Virginia Truck Accident Lawyers
Driver negligence causes most truck accidents in West Virginia. In fact, the Federal Motor Carrier Safety Administration (FMCSA) found that driver error causes 87% of trucking accidents. Even when driver error isn't the cause a crash, the trucking company is still often at fault. However, it often takes an experienced West Virginia truck accident lawyer to prove this.
For example, brake problems are another common cause of trucking accidents, and trucking companies are responsible for maintaining working truck brakes. Truck tire problems and cargo shift are other common causes of semi truck accidents. And, again, these are the trucking company's responsibility.
The experienced West Virginia truck accident lawyers at West Law Firm understand these and the other complex issues involving trucking accidents, and we know how to put this knowledge to work for you. If you or a loved one was injured or suffered a wrongful death in a truck accident, our top rated tractor trailer accident lawyers can help.
We invite you to call us today for a FREE Consultation at 1 (877) 943-9378. There's also No Fee unless and until you recover compensation.
How Our West Virginia Truck Accident Lawyers Can Help You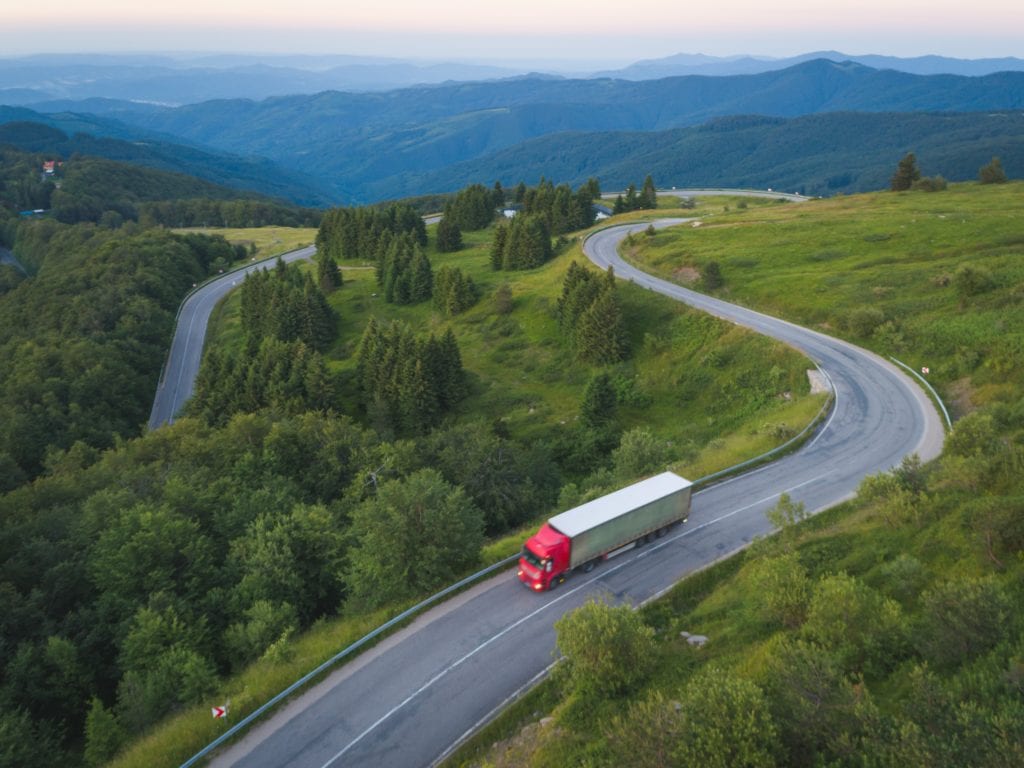 One of the biggest differences between West Virginia trucking accidents and car crashes is that trucking accidents often involve the negligence of both the driver and trucking company. And when the trucking company is at fault, that can often justify punitive damages.
For example, we settled a trucking accident case for a significant amount of money that involved a logging truck crashing into the back of our client's car on Interstate 64. Unfortunately, the logging truck crash caused our client significant damages and permanent injuries.
In the West Virginia crash report, the investigating state trooper determined the truck driver was at fault for driving too fast for the conditions and following our client's car too closely. However, once our trucking accident lawyers took over the case and investigated, we were able to prove the logging trucking company was also guilty of at least two additional safety rule violations.
We were able to prove the trucking company overloaded the logging truck so that it was hauling more weight than was legally allowed, which interfered with braking. We also proved that the trucking company didn't follow the safety rules governing the medical exams of its drivers. This helped us recover for our client over 5 x the amount of compensation the logging truck company offered when it looked like the case only involved simple driver negligence.
In other words, the truck accident lawyers at West Law Firm can help you recover significantly more compensation that you'd likely to be able to recover on your own or with a less skilled and experienced West Virginia tractor trailer accident lawyer. Equally as important, we handle everything for you and are driven to take care of you every step of the way. That means you can you focus on healing and don't have to worry about the stress of your trucking accident claim.
Important Issues in West Virginia Truck Accident Cases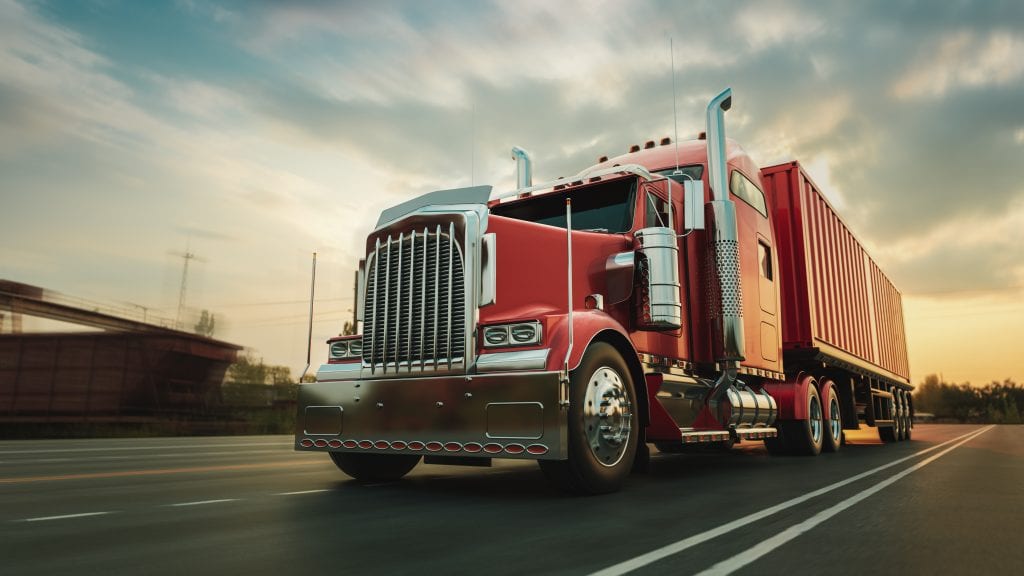 Each year, large truck accidents cause over 4,800 fatalities and 100,000 injuries. As mentioned above, many of these crashes were caused by negligent truck drivers and trucking companies who broke safety rules.
For example, trucking companies sometimes fail to replace tires or breaks as required by law in an effort to make more money. Or sometimes trucking companies require drivers to haul too much weight making it difficult for truck drivers to stop before crashing into vehicles ahead of them.
Recovering full and fair compensation after being injured in West Virginia by a tractor trailer, semi truck, or other commercial truck or bus typically requires the help of a truck accident lawyer who is experienced in dealing with the complex technical and legal issues unique to the trucking industry. Most attorneys do not have the experience, skill, and ability to effectively understand and handle the unique issues truck accident claims present. Below, are just a few of the issues involved in many truck accident cases that you question any lawyer you're considering hiring for your trucking accident case.
1. Trucking Accident Evidence
Trucking companies, in and out of West Virginia, often have a major advantage over truck accident victims. If someone is significantly injured in a truck accident, they likely won't be able to hire a lawyer before the crash scene has been cleared and evidence has been destroyed. On the other hand, most trucking companies have lawyers and private investigators on retainer to investigate accident scenes and talk with witnesses and police immediately following a truck accident. An effective West Virginia truck accident lawyer can minimize this advantage during litigation and seek to secure evidence before it is lost or destroyed, which is another reason why hiring the best truck accident lawyer for your case is so important.
The Event Date Recorders (EDR) also called black box devices on your vehicle and the trucks vehicle will also likely contain important information and evidence about the nature and cause of your accident. For example, an EDR will often record the speed the truck driver was going at the time of the crash.
2. Who is Liable for Your Injuries?
As in all West Virginia motor vehicle crashes, a negligent driver may be liable for all injuries and damages he or she causes. However, in a trucking accident, there are a number of other parties who may also be liable, including the driver's employer, the company whose load was being hauled by the truck driver, and the company whose truck license placard is placed on the tractor and trailer. Also, under a product liability theory, the designer, manufacturer, seller, and/or distributor of any faulty parts that may have led to the automobile crash may also be liable, as well as any entity responsible for the maintenance and repair of the truck.
This is often a critical issue when the truck driver and trucking company is underinsured. A truck driver is underinsured when he doesn't have enough insurance coverage to fairly compensate the person he injured. An effective trucking accident lawyer should be able to evaluate each potential source of recovery and be aware of the different theories of recovery available under West Virginia law.
3. Trucking Company Resources
Another advantage that a trucking company often has over West Virginia truck accident victims is virtually unlimited resources. A truck accident victim often does not have sufficient resources to cover their medical bills and almost always not enough to cover the costs of litigating a complex track accident lawsuit. On the other hand, trucking companies are often multi-million corporations that employ the best truck accident defense attorneys and investigators available.
To offset this disadvantage, the truck accident attorneys at West Law Firm work on a contingency basis. That means there's no attorney's fee fee unless and until we recover money for you. We also advance and cover the costs and expenses of litigation until a recovery is made. Litigating a trucking accident claim can be expensive, especially if you are seriously injured.
That's why another important question to ask any truck accident lawyer you're considering is whether they will expect you to pay them back your litigation expenses if they lose your case. Under West Virginia law, a West Virginia attorney must disclose to the client who is responsible for the cost of litigation if you lose your case. It's very unlikely you would lose your case if you West Law Firm represents you, but in the unlikely event that happens, West Law Firm pays for all costs and expenses associated with your case. You would owe nothing.
4. Falsified Truck Driver Records
A common cause of tractor trailer accidents is truck driver fatigue, which is often caused by a truck driver staying on the road for too long. For this reason, Federal Motor Carrier Safety Regulations limit how much time a trucker can spend driving without sleep and rest. These regulations also require that truck drivers keep a log of their driving time. However, greed, profit, fear of losing their job may motivate a driver and/or trucking company to falsify records so that they can keep the truck on the road longer than allowed by law.
An experienced tractor trailer accident lawyer may be able to find inconsistencies in the records produced by the truck driver and trucking company during litigation. An effective semi truck accident attorney may also be able to secure testimony from witnesses to help prove the truck driver or trucking company falsified records. Proving that the truck driver or trucking company falsified records can significantly increase the value of your West Virginia truck accident claim and may justify punitive damages.
5. Trucking Company Policies
Trucking companies usually have written policies that it's truck drivers must follow. These policies address most aspects of a trucker's job including pre and post trip tractor trailer inspections, substance abuse issues, and what to do in the event that a tractor trailer needs to be repaired. A skilled West Virginia semi truck accident lawyer will obtain and review these policies to determine whether they were followed by the truck driver and the trucking company. Promptly contacting with a West Virginia semi truck accident lawyer after a serious truck accident can help prevent the destruction of documents that might be helpful to your case.
6. Work Injuries Caused by Trucks
If you were in a West Virginia trucking accident while working due to a dangerous work condition that violated safety regulations or industry standards, then you may also have a West Virginia work injury claim against your employer. For example, we helped a client recover over half a million dollars after he was seriously injured when the brakes on his work truck failed. The brake failure was caused by his employer's violation of safety rules related to the maintenance of truck brakes, which caused them to fail.
Types of West Virginia Trucking Accident Cases
Below are a list of some of the different types of trucking accidents, and each case type often involves unique issues.
Free Case Evaluation with a Top Rated West Virginia Truck Accident Lawyer
If you or a loved one has been injured in a West Virginia trucking accident, hiring an experienced semi truck accident lawyer with a proven record of success is likely the most important thing you can do to ensure you make a complete physical, financial, and emotional recovery.
That's why at West Law Firm we offer confidential, no pressure Free Consultations. Our toll-free number is 1-877-943-9378 (WEST), and there's No Fee unless you win. So, please call today if you'd like to learn more about your case and how our West Virginia truck accident lawyers can help you.