Large Truck Accident Injuries and Deaths on the Rise in WV — But Why?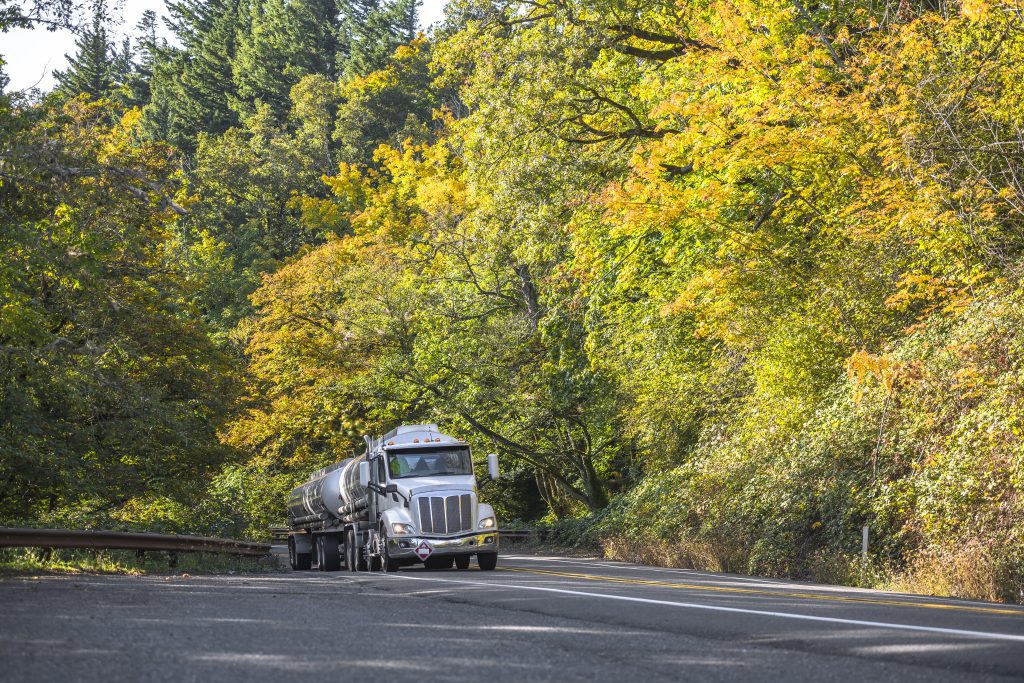 CHARLESTON, WV — From 2009 to 2018 the number of large truck and bus accidents increased 70 percent, and there are now over 121,000 such accidents per year. UPDATE: In 2019 (the most recent truck crash data from NHTSA), large truck crashes killed 5,005 people and injured about 159,000!
If everyone knows truck accidents are a problem injuring and killing thousands of people each year, why are truck crashes still on the rise?
What's Causing So Many Truck Accidents in WV and Across the Country?
Below are the most common causes of large truck crashes ranked in importance, according to the Large Truck Causation Study by the FMCSA.
10. Truck Driver Fatigue
9. Failure to Keep a Proper Lookout (Inadequate Surveillance)
8. Over the Counter Drug Use
7. Required to Stop Before the Crash
6. Roadway Problems
5. Unfamiliarity with Roadway (Route Change)
4. Traveling too Fast For Conditions
3. Prescription Drug Use
2. Traffic Flow Interruption (Congestion, Previous Crash)
1. Brake Problems
How Trucking Companies' Violations of Safety Rules Lead to Crashes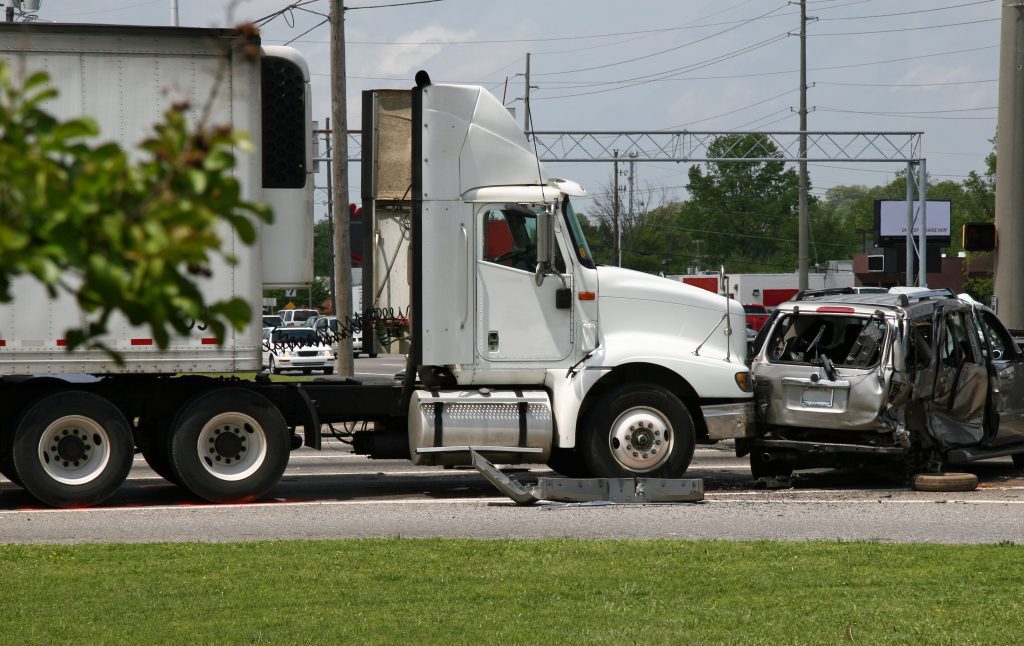 Ultimately, trucking companies have the most control over the common causes of West Virginia trucking accidents and, consequently, many worker injuries. For example, the most common factor in trucking accidents is brake problems, and the trucking company is in the best position to ensure each truck has working brakes. Below are some additional factors and trucking company safety violations that often contribute to large truck crashes.
Driving Hours
Commercial trucking companies and independent drivers must use electronic logging devices to track their trucks' service hours. While these electronic logging devices have cut down on driving hours and thus driver fatigue, a recent study found they have had little impact or reduced large truck crashes.
A recent transportation study evaluated the crash data collected by the FMCSA. The study found that the devices had little impact on the number of commercial trucking accidents.
Although the electronic logs increased drivers' compliance by limiting the hours they drove, they seemed to increase unsafe driving behaviors such as speeding. The stricter hours-of-service mandate produced a loss of productivity. This probably compelled drivers to increase other unsafe driving practices to compensate for the loss of productivity. These other unsafe driving practices include speeding and driving during hazardous road or weather conditions common on West Virginia's rural roads.
Failure to Perform Proper Safety Inspections
Each day before driving, drivers are required by FMCSA regulations to conduct and record a detailed inspection of their trucks. This requirement applies to tractor-trailers, buses, logging trucks, and other commercial trucks. Carriers are also mandated to conduct periodic inspections and halt operations if any issues are found that could contribute to an accident or breakdown.
As West Virginia trucking accident lawyers, we have seen numerous cases where daily truck inspections, known as pre and post-trip inspections, weren't performed as required by law. We've also seen truck accident cases where drivers performed the inspections and found faults with their truck, but the trucking company ignored the driver's report.
When companies falsify records, that keeps dangerous trucks on West Virginia's roads and endangers lives. Roadside inspections conducted by the USDOT catch some of these, but much slip through the process. It is also sometimes more profitable for companies to pay the fines when caught breaking safety rules than perform the required preventative maintenance. Increasing penalties for safety violations could change this.
Exceeding Truck Size and Weight Restrictions
The West Virginia Code § 17C-17-1 makes it unlawful for trucks to exceed the size and weight restrictions set forth by the USDOT. Unfortunately, enforcing these laws requires putting the trucks on a scale. Scales are cumbersome and usually established in permanent locations.
In West Virginia, it is often easy for truck drivers to take alternate routes to avoid scales. This practice allows them to continue hauling oversized or overweight loads. Posing a significant danger for the trucks' drivers and the passenger vehicles around them.
Negligent Hiring by WV Trucking Companies
Negligent hiring practices are an ongoing issue for the transportation industry, especially in West Virginia. With logging, coal mining, and fracking supporting a significant part of West Virginia's economy, trucking companies sometimes turn a blind eye to the driver qualification requirements set forth by the FMCSA.
These requirements include:
A driver must be at least twenty-one years of age
A driver must have a valid CDL
The driver must read and speak English enough to understand traffic signs and signals and make entries on reports and other records.
A driver must be physically qualified per the FMCSA's regulations for physical requirements.
The driver is responsible for supplying the employer with traffic and criminal violations on their record, but the carrier is responsible for performing necessary background checks to ensure the information is correct.
A driver cannot be disqualified under FMCSA rules from driving a commercial vehicle.
A driver must complete a Driver's Road Test and have been issued a certificate of completion.
Commercial trucking companies and fleet operators are required by law to maintain a file on each driver, proving that the driver met the qualifications set forth by the FMCSA. The file should also contain the driver's prior driving record investigations.
Trucking companies that do not pay well and demand too much of their drivers often have a high turnover rate. When this happens, record-keeping is often deficient, resulting in unqualified drivers on the roads. Companies are responsible for much of the record-keeping without oversight, so they can often get away with this type of negligence for years before they are caught.
Log and Coal Truck Accidents in West Virginia
Logging and coal mining are a substantial part of West Virginia's economy, and log and coal trucks are familiar on West Virginia's roads. Hauling logs and coal often do not pay as much as other types of commerce, resulting in older and less safe vehicles used in these industries.
A study done by Virginia Tech found that crashes involving log trucks surpassed every type of large truck accident between 2011 and 2015. The log trucks were, on average, five years older than their counterparts in other types of commerce.
Both log and coal trucks are often improperly loaded, causing uneven weight distribution that can shift during transit. When this happens, the vehicle itself can become unstable and increase the likelihood of a rollover or other type of accident.
What You Can Do if You See a Large Truck Breaking the Law in WV
If you notice a truck driver speeding excessively, driving recklessly, or putting other people's lives in danger, call 911 to report a safety emergency.
Call FMCSA to Report a Trucking Safety Violation
The FMCSA says they want to hear from you if you notice safety issue with a bus or trucking company. They can be reached at 1-888-DOT-SAFT (368-7238) from 8am-8pm, Mon-Fri EST. By reporting a trucking companies safety violations, you may be preventing a future trucking accident and even possibly saving a life.
You can also Submit Complaint via FMCSA National Consumer Complaint Website.
Drive Defensively Around Large Trucks and Buses
One of the best things you can do to help keep yourself and others safe when driving around large trucks regardless if they're following safety rules or not is to drive defensively.
Free Consultation with a West Virginia Truck Accident Lawyer
West Virginia accidents involving tractor-trailers, logging trucks, or other commercial trucks can often result in catastrophic injuries or fatalities because of their size, weight, and speed. Suppose you have been injured in an accident or because of the negligence of another. In that case, we invite you to call one of our experienced West Virginia truck accident lawyers for a Free Case Evaluation. Our toll-free number is 1-877-943-9378 (WEST).
Insurance companies often quickly offer a settlement to motorists injured by a commercial trucking company's negligence. Before you talk to an insurance company or accept a settlement, it's best to speak an experienced West Virginia personal injury lawyer first.
As one of the top-rated personal injury law firms in West Virginia, West Law Firm will ensure you are fully compensated for your injuries and that the trucking company is held responsible for any negligence on their part. Contact us for a free consultation as soon as possible after an accident.
Brooks West is a personal injury lawyer, founder, and President of West Law Firm. He has been helping those wrongfully injured in West Virginia for almost two decades. The results and service he provides his clients have earned him membership in the Multi-Million Dollar Advocates Forum and the AV Preeminent Rating from Martindale-Hubbell. Brooks is most proud of the many 5-star reviews he has received from satisfied clients.