Jury Sides With WV Police Officer Involved in Excessive Force Lawsuit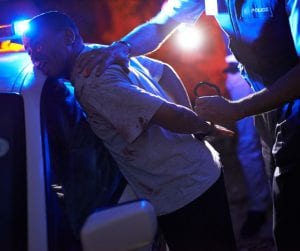 A Logan County Police officer, who has been at the center of 3 excessive force cases over the past three years, was recently found innocent in one of the ongoing lawsuits. A federal jury on July 31st found that the officer did not use excessive force and was not liable for any damages Frank Morgan may have sustained as a result of being arrested and/or detained. Do you agree with the Jury's decision?
What is Excessive Force?
Excessive force is when a police officer uses force that is greater than what the officer reasonably believes is necessary. Generally, law enforcement officers can use force when attempting to defend themselves, another individual or group, or if necessary to make an arrest. One of the most important questions a jury or judge must answer when deciding this type of case is whether the officer did what a reasonable person with the officer's knowledge would have deemed necessary under the circumstances.
It is important to remember that the issue of excessive force does not just relate to individual law enforcement officers. The policies, procedures, and culture of sheriff's departments, state police entities, and local police forces are often at the root of excessive force issues and lawsuits. To learn more about what excessive force looks like first-hand watch this video of five North Carolina detention officers restraining inmate, John Neville. The excessive force in the case of John Neville is believed to be what led to his death just two days after the incident.
What Happened on the Night Morgan was Injured in Logan, WV?
Events at the Scene
On the night of April 20th, 2018, the Logan County officer in question and his partner were approached by an individual claiming they saw a man masturbating on a street just a couple blocks away. When the officers arrived at the scene they said they did not see Frank Morgan, the individual in question, masturbating. However, he was sitting in the car with the officer in question's ex-wife while holding his own private parts. Morgan says he was momentarily exposing himself because he has a large hernia in his abdomen that fluctuates in size and that he was changing into some more comfortable pants.
Once outside the car, the officers began to place Morgan under arrest and that is when became ugly. The officers instructed Morgan to get on the ground, but he refused because of his hernia. Which he claims he tried to explain to the officers. After repeatedly telling the officers no they proceeded to hit Morgan with batons and pepper spray him until another officer arrived at the scene and tackled Morgan against a cement wall.
Events After Transport to Logan City Hall
After detaining Morgan and the officer's ex-wife the officers took them back to Logan City Hall. Morgan was taken into a separate room where he was shortly joined by the officer in question. At this point, Morgan said, the officer proceeded to hit him at least four times with the metal pole: once on his head, once on an elbow and twice on his back as he was lying on the ground. Morgan claims the officer also picked up the rolling computer chair and threw it at him. While the officer claims this is not what transpired whatever did occur left Morgan with serious injuries.
Testimony From a Medical Expert
After sustaining his injuries the officers called an ambulance to take Morgan to Logan Regional Medical Center. Once there, staff claim, the officer began telling hospital personnel that Morgan was masturbating in the street, and was high on crystal meth, which the toxicology report would later prove to be false. Even the officers and medics never told Morgans treating physician he had fell.
The doctor in his testimony during the case said," "I was told — it was arrest and resisting arrest. He was combative … that's all I was told". Even then, the doctor said that it was "hard to believe" the injuries he examined on Morgan could have come from a fall alone. Morgan's injuries included a broken arm and dozens of cuts and bruises across his body. One of the gashes in the back of his head required seven staples to treat.
The Juries Findings
The federal jury's deliberation on this trail went for three days before making a decision. Ultimately they found:
 The officers did not use excessive force against Frank Morgan by the officers.
The officer in question and his fellow officers did not commit battery against Morgan.
Morgan was not a victim of an assault while in the officer's custody at Logan City Hall.
The officers did not delay Morgan from receiving medical care upon obtaining his injuries at Logan City Hall.
Other Excessive Force Cases Against the Logan County, WV Police Officer
The officer who is the subject of the lawsuit mentioned above is the subject of two other police brutality cases, both of which have occurred over the last three years. In both of the cases, the plaintiffs also claim the officer committed acts of aggression:
Tony Meade, of Mingo County, filed a federal lawsuit in September 2019 claiming that during an arrest following a police chase in 2017, the officer kicked him in the face "a couple times," hard enough to knock him unconscious and fracture his nose.
Travis Fortune, of Logan County, says the officer in question stopped him in 2019 and asked to search his bag. According to the lawsuit then " without warning or provocation" the officer began to beat him so badly he was left with a broken jaw in two places which required three surgeries to screw it back jaw together.
Do You Have an Excessive Force or Police Brutality Case?
Claims involving police brutality are extremely complex and require a lot of time and resources. Since police officers are generally allowed to use whatever force is necessary to make an arrest, defend themselves, or others it can be difficult to prove an officer breached their duty. For that reason having an experienced injury lawyer is crucial.
When a lawyer is considering whether or not to take a police brutality or excessive force case some of the issues they will typically look for include the following:
An action by a police officer that was unreasonable.
Independent evidence of the officer's wrongdoing beyond the statement of the plaintiff.
Serious and/or life-altering injury or death occurred because of the officer's actions.
Additional circumstances that may warrant the specific type of force used.
What Compensation Is Available for West Virginia Excessive Force Cases?
The physical and mental injuries you may sustain as a victim of police brutality can be life-changing. An experienced attorney should thoroughly investigate your case and fight to get you the compensation you deserve, if he or she decides to take your case. Some types of compensation you could receive include compensation for:
Medical bills
Lost wages and benefits
Pain and suffering
Loss of enjoyment of life
Lost earning capacity: a decrease in a person's ability to earn income
Loss of consortium: loss of some of the benefits of a family relationship due to the accident or injury
Punitive damages, in limited cases: These are the damages you receive to punish the defendant for their bad conduct. These damages help reform or deter the defendant and others from engaging in this conduct and similar conduct again.
Our Remarks
We here at the West Law Firm truly appreciate the work of law enforcement officers. We understand how difficult the job is, and we want to thank each person who performs this work. However, we also realize that there may be a few law enforcement officers and departments that sometimes make decisions that cause serious harm, injury, or death to others. If you or a loved one become a victim of police brutality, West Law Firm is here to help.
Free Consultation with an Experienced West Virginia Personal Injury Lawyer
If you or a loved one are a victim of police brutality in West Virginia or have been injured in an accident, we invite you to call us for a free case evaluation. West Law Firm's mission is to provide each client with outstanding financial results, excellent service, and caring representation. We offer free consultations and there's never a fee unless and until we recover compensation for you. Call us today on our toll-free number, 1 (877) 943-9378.
West Law Firm is located in Charleston, West Virginia, but we represent clients across the country. If it's more convenient for you, we will send one of our injury lawyers to you.
Brooks West is a West Virginia personal injury lawyer who helps people who have been injured by negligence or wrongful conduct. He is the President and founder of West Law Firm and has been an attorney since 2005. Brooks is a Multi-Million Dollar Advocates Forum member and has been awarded the AV Preeminent Rating from Martindale-Hubbell.