Investigators Say SD Attorney General Distracted in Fatal Pedestrian Crash
Dangers of Distracted Driving: Real Life Example
About 6,000 pedestrians are killed each year in traffic crashes in the U.S. That's about one pedestrian death every 88 minutes.
Distracted driving causes many of these fatal crashes despite the fact that most states have enacted laws to reduce distracted driving, including bans on cell phone use and texting while behind the wheel. But the problem remains as big as ever as illustrated by the high-profile fatal pedestrian crash case below involving South Dakota's Attorney General.
Do you think the AG should be held criminally or financially responsible if it's proven his distracted driving killed the pedestrian?
Distracted Driving: A Serious Problem Across the Country
A recent, tragic example of distracted driving comes from the state of South Dakota. On the evening of September 12, 2020, the state's Attorney General Jason Ravnsborg left a political party headed for home. As he was driving, he struck and killed a 55-year-old man who was apparently walking on or near the shoulder of the road. The accident occurred at night, but the victim was apparently carrying a light at the time.
Ongoing police investigations have determined that Mr. Ravnsborg was distracted while driving, although authorities have not released the type of distraction. Nor have they released how fast Mr. Ravnsborg was traveling, among other undisclosed details.
There are certainly more examples of distracted driving, anecdotes that may not involve high-profile state bureaucrats, but simply involve everyday people making life-changing decisions that result in the tragic deaths of others.
In Minnesota, for example, a text alert stole the attention of a truck driver; he looked down for just eight seconds. Traveling at 63 miles per hour, eight seconds was enough time to cause an accident that resulted in the death of a 54-year old man.
While phones are often associated with distracted driving, even passengers can cause enough distraction to create a fatal accident. In the UK, for example, a driver was distracted when talking to his daughter. This loss of attention caused a collision, but fortunately no one was seriously injured.
We could continue with example after example. But anecdotal evidence doesn't tell the entire story. To get a clear picture of the distracted driving problem, we need to look at the statistics.
Distracted Driving by the Numbers
There are a variety of sources for information on traffic fatalities, the number of accidents, overall risk, and many other data points. One of the most trusted sources is the National Highway Traffic Safety Administration (NHTSA), often called "nit-suh" by people familiar with the organization.
According to their information, distracted driving caused the deaths of 2,841 people in 2018. (The most recent available information.) That's almost three thousand lost loved ones; nearly three thousand funerals. Among those 2,841 individuals who tragically lost their lives, 1,730 were the drivers. (NHTSA does not make it clear if they were the drivers of the vehicle that caused the accident.) 605 were vehicle passengers, while another 400 were pedestrians. 77 bicyclists also lost their lives due to distracted driving in 2018.
For people injured, the list is far higher. NHTSA estimates that roughly 400,000 people were injured in crashes that involved distracted driving.
But there is some good news. It appears that the rate of cell phone use while driving, a major cause for distracted driving, is falling. The rate had fallen from 3.3% in 2017 to 2.9% in 2018. In 2007, the percentage of drivers using handheld devices while driving was 6.2%, so it appears public-information and education efforts may have created a positive change towards reducing distracted driving.
Distracted Driving Has Serious Legal Consequences
The basic fact that distracted driving can cause injury and even death should be motivation enough for all people to stop the practice. But because it's become an important problem, state and local governments have responded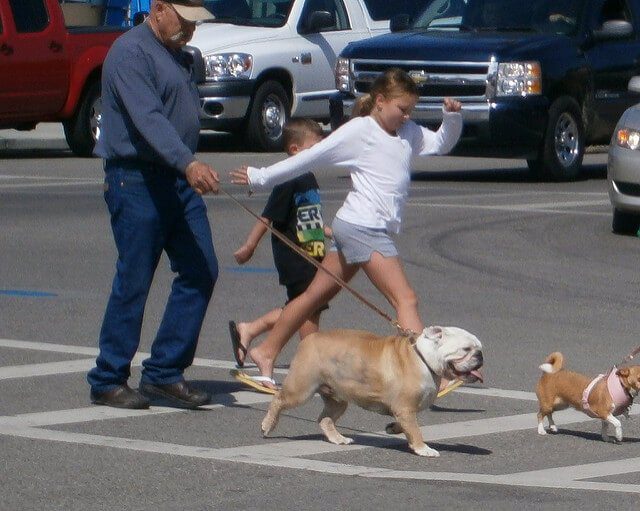 with their own sets of laws.
Currently, there is no national law that prohibits or punishes the use of cell phones and mobile devices while driving. However, most states have some form of a ban, including bans on texting or the use of a handheld device while driving. There are also age-specific bans on the use of mobile devices while driving. Some states have a wide assortment of restrictions, while others have no restrictions whatsoever.
For most states, a violation of an anti-distracted driving laws means paying a civil penalty, although there are states where violations come with criminal charges and possible jail time.
If someone causes a vehicular accident because of distraction, the consequences can be severe. Most accident assessments include assigning fault to one or more drivers, and reports can include multiple forms of distraction as a possible cause. If distracted driving leads to an injury, the driver could face criminal charges and jail time; if there is a death, the driver could be charged with manslaughter or even a homicide.
Distracted Driving Laws in West Virginia
We won't pour over the various laws in each and every state. Instead, we'll focus on our home state of West Virginia. The Mountain State has recognized the dangers of cell phone use while driving, and has banned a variety of practices that take your attention away from the road.
Texting while driving is illegal in the state, and drivers are banned from using any handheld device while operating a car or truck. In addition, drivers under the age of 18 are banned from using any type of wireless communication device, regardless of whether the device is handheld or not.
How to Prevent Distracted Driving
Here's are some tips for the Center for Disease Control about how to prevent distracted driving:
What drivers can do
Do not multitask while driving. Whether it's adjusting your mirrors, picking the music, eating a sandwich, making a phone call, or reading an email―do it before or after your trip, not during.
You can use appsexternal icon to help you avoid cell phone use while driving. Consider trying an app to reduce distractions while driving.
What passengers can do
Speak up if you are a passenger in a car with a distracted driver. Ask the driver to focus on driving.
Reduce distractions for the driver by assisting with navigation or other tasks.
What parents can do
Talk to your teen or young adult about the rules and responsibilities involved in driving. Share stories and statistics related to teen/young adult drivers and distracted driving.
Remind them driving is a skill that requires the driver's full attention.
Emphasize that texts and phone calls can wait until arriving at a destination.
Example of Distracted Driving Cases Becoming Criminal Charges
The country at large is cracking down on distracted driving, both with public-information efforts, as well as criminal punishments for people who kill someone while driving distracted. A case from New Jersey highlights this trend: A woman who killed a pedestrian while texting behind the wheel was facing up to ten years in jail.
The woman was found guilty of vehicular homicide and eventually sentenced to five years in jail. This is a benchmark case, as it's one of the first times that a state has treated a death related to distracted driving just as severely as a drunk-driving fatality.
Get a Free Case Evaluation from an Experienced West Virginia Accident and Injury Lawyer
If you or anyone else in your family has been the victim of a distracted driving accident in West Virginia, we invite you to contact the West Law Firm today for a free consultation. We'll take an honest look at your case and provide trustworthy guidance for your best course of action.
You'll pay no fee unless you win your case, so let us help with a free case evaluation right away. We are proud to serve Charleston and the surrounding area, as well as all of West Virginia!
Brooks West is a personal injury lawyer, founder, and President of West Law Firm. He has been helping those wrongfully injured in West Virginia for almost two decades. The results and service he provides his clients have earned him membership in the Multi-Million Dollar Advocates Forum and the AV Preeminent Rating from Martindale-Hubbell. Brooks is most proud of the many 5-star reviews he has received from satisfied clients.