GM Recalling 7 Million Vehicles Over Airbag Dangers — Is Yours One of Them?
GM Recalling 7 Million Vehicles Over Takata Airbag Dangers: How to Know if Your Vehicle is Affected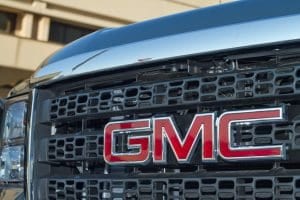 A malfunction in some GM vehicles' Takata airbags has led to at least 17 deaths in the United States. In addition to the deaths, there are reports of drivers and passengers being blinded or maimed by the airbags.
The recall was ordered by the National Highway Traffic Safety Administration (NHTSA), despite GM's argument that the airbags did not need to be replaced. The recall centers around defects in airbags produced by Takata. The company is a Japanese manufacturer that has since filed for bankruptcy.
What is the Defect in GM's Airbags?
Propellant degradation in the airbag inflators can cause the airbags to explode after long-term exposure to temperature extremes and humidity. The explosion can send shrapnel spraying throughout the vehicle, potentially striking the driver or passengers.
GM had already recalled nearly 800,000 vehicles with the Takata airbags. However, the company argued that it had performed extensive testing showing that the vehicles involved in the most recent recall did not pose a threat. GM argued that the airbags contained a different inflator than that in the vehicles included in the first recall.
The dispute between GM and the NHTSA has lasted for four years, but the NHTSA rejected GM's argument and ordered it to recall the vehicles registered in the United States. The recall will be expensive for GM, costing the company approximately $1.2 billion.
How to Find Out if Your Vehicle is Part of the Recall
The affected models include the following models built between 2007-2014: the Cadillac Escalade; the Chevrolet Suburban, Tahoe, Avalanche, and Silverado; and the GMC Yukon and Sierra. Most owners will be notified by mail if their vehicle is included in the recall. However, given that the vehicles are older models, it will likely be impossible to notify all individual owners.
The NHTSA gave GM thirty days to produce a plan on how the automaker will notify owners and how the recall will be fixed. The NHTSA will determine if GM's plan is sufficient to rectify the safety issue.
To check if your vehicle is included in the recall, you can visit the NHTSA's recall page and enter your vehicle's vehicle identification number VIN. Because this is a recently announced safety recall, it may take some time for all VINs to be included. If you have a model potentially affected by the recall, be sure and check back frequently as VINs will be added for some time.
If your vehicle is part of the recall, your local dealer should fix the defect at no cost to you. However, the NHTSA prioritizes vehicles that pose the highest safety threat to receive the replacement airbags first.
Testing shows that older airbags in vehicles with prolonged exposure to hot, humid environments, pose the greatest risk. You can visit the NHTSA's Takata recall page to learn more about the recall.
What To Do if You Sustained an Injury from a GM Airbag?
If you, or someone you love, was injured by an airbag, you may be entitled to compensation from the automaker. Given that GM argued for four years that the Takata airbags were safe, they could be liable for injuries sustained during that time and may even be liable for punitive damages.
If you or a loved one has been injured by an airbag or negligence of any kind, speaking with an experienced personal injury attorney can help you understand your rights and options and make sure you recover full and fair compensation. A skilled personal injury attorney will help you understand whether you have a case against GM. They will explain the process for recovering damages for your injuries caused by an airbag malfunction.
Some of the damages you could potentially recover after an airbag injury include:
Pain and suffering
Medical expenses related to your injury—you can recover medical expenses related to past and future medical expenses
Loss of consortium—West Virginia recognizes the rights to the benefits of a family relationship. If an airbag injury deprived you of those rights, you might be eligible for compensation
Lost wages—lost wages can include the time you were unable to work, both past and future, due to your injuries
Reduced earning capacity—if your injuries caused a permanent impairment that reduced  your lifetime earning potential, you may be entitled to compensation for the amount of the reduction
Punitive Damages, if warranted
Mass Torts Claim
Given the millions of vehicles involved in the recall, it is possible that a mass torts case may result from those injured or killed by the defective product. A mass torts claim bundles hundreds, or even thousands, of individual cases against a company or corporation.
A mass torts claim is often beneficial for an injured party as it is hard to ignore hundreds of victims regardless of the corporation's size. Mass torts cases can be extremely complex, but a skilled personal injury attorney will help ensure your rights are protected.
Free Consultation With an Experienced Personal Injury Lawyer
If you or a loved one has been injured by a Takata airbag, injured in an auto accident, hurt at work, or injured by negligence, we invite you to call us for a Free Case Evaluation. Our toll free number is 1-877-943-9378, and there's No Fee unless you recover compensation.
West Law Firm is located in Charleston, West Virginia, and we serve wrongfully injured clients throughout the country.
Brooks West is a West Virginia personal injury lawyer who helps people who have been injured by negligence or wrongful conduct. He is the President and founder of West Law Firm and has been an attorney since 2005. Brooks is a Multi-Million Dollar Advocates Forum member and has been awarded the AV Preeminent Rating from Martindale-Hubbell.