How Defensive Driving Can Protect Against Distracted Drivers
Distracted drivers killed 3,142 people in 2020, according to the National Highway Traffic Safety Administration, and 424,000 were injured in distracted driving crashes. How can you avoid becoming one of these statistics? Learning the art of defensive driving is the best way to protect yourself from distracted drivers.
You probably already know all about defensive driving. Reminders about what you already know can help protect you though against the increasing number of distracted drivers on the road.
You can be the safest driver following the rules of the road to a T, but there are thousands of other drivers who drive while distracted, putting you in danger. These tips will help you master the art of defensive driving.
What Is Defensive Driving?
Defensive driving is driving with the assumption that all the drivers around you could become a threat to your safety. With over 5.25 million car accidents each year in the United States, with many of these crashes caused by distracted drivers, driving with this mindset is the only rational response. You can't trust that other drivers will care about safety like you do, so taking a defensive approach to driving will help keep you and your family safe.
Our car accident lawyers want to share what we've learned about the benefits of distracted driving from our decades of combined experience successfully resolving auto accident claims. You probably are Turn these tips into habits, and you'll be better prepared when encountering a distracted or reckless driver.
Drive with Good Posture
As you know, the driver's seat is not a recliner for relaxing. However, you may not have thought about the importance good posture can have on your safety while driving. Sitting up straight will help see all of your mirrors and down the road, help keep you alert, and make it easier to keep both hands on the wheel. This lets you see everything clearly and will keep you awake and in control of your vehicle.
If driving long distances and your back hurts, take a break every two hours and walk around for 15 minutes to stretch. This will help you keep good posture while you drive and avoid back strain.
Stay Mindful While Driving
While you're driving, just drive. Avoid doing things that distract you from your task, like texting or eating on the road. If you have a passenger, ask them to handle tasks like navigation, tuning the radio, and controlling the temperature. If you have to talk, keep your eyes on the road while you do it.
Try to keep your eyes moving by scanning your mirrors and surroundings. Some defensive drivers will make up little games to look for things so driving doesn't get boring. Scanning like this will prevent tunnel vision and highway hypnosis.
Stay Sober and Awake
Two other ways people lose mindfulness while driving are through intoxication and fatigue. Did you know driving while tired can be just as bad for your safety as driving drunk? Never try to power through the fatigue of a long road trip, and, of course, never drive while drunk or high.
Driver fatigue is such a problem Federal and West Virginia law mandates that professional truck drivers are not allowed to drive over 10 hours a day and must take 8 consecutive hours off duty between driving shifts according to the Federal Motor Carrier Safety Administration. This helps prevent countless deadly truck accidents. If you take long road trips often, this advice can keep you awake and alert.
Look for Distracted Drivers and Dangerous Situations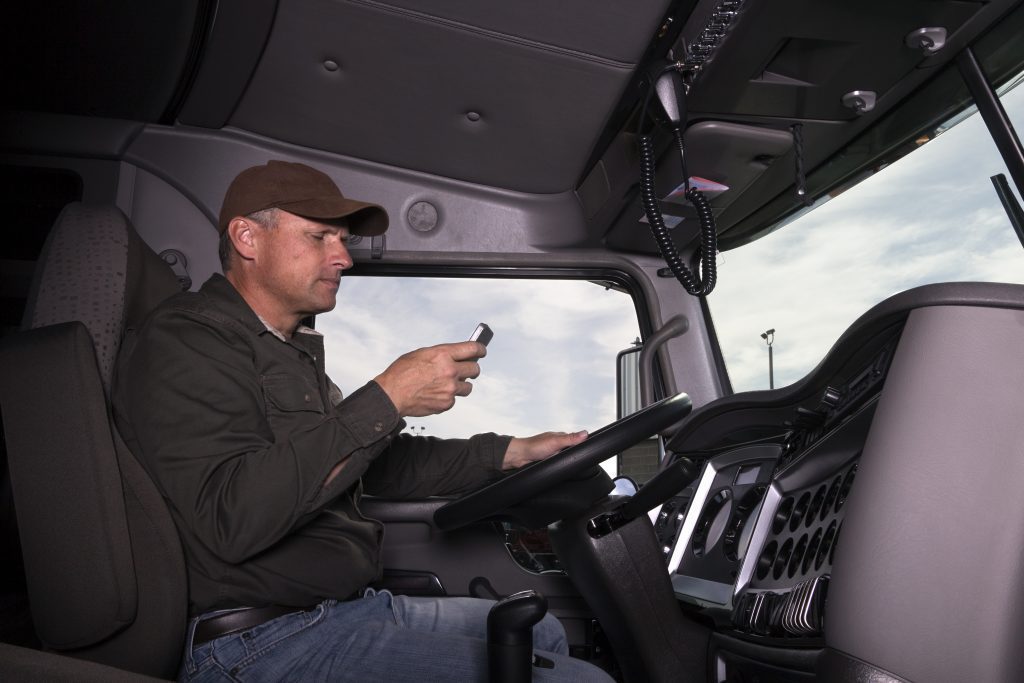 Looking out for dangerous and distracted drivers can help you be more attentive and know when driving defensively is most important. Here are some signs that another driver may be intoxicated or distracted and thus more of a danger to you and your passengers:
A car drifting over the lines
An overloaded trailer or a truck bed with too many things
Two cars trying to merge into the same lane
Someone speeding up behind or beside you
Road experience and defensive driving training can teach you how to find and avoid dangerous drivers before they cause a crash.
Keep Your Distance
If you're the rear car in a rear-end accident, the fault will almost always fall onto you. Keep at least 2-3 seconds of driving time between you and the car in front of you. This will give you enough time to brake or move to the side if the car ahead of you has a problem. Here's how to know when you're following too closely.
In poor conditions, like rain or night time, increase this distance for safety. It may feel like you're leaving too much space, but it's for the best. Any time you'd save driving faster would vanish as soon as you got into an accident.
Some people may try to merge into the gap you create, but they're the ones taking the risk by following too closely. Slow down to give them space.
Watch For Tailgating
The distance behind you also matters. Following a car too closely is called tailgating. The danger zone for a tailgater is when you cannot see the rear driver's front tires anymore.
If someone is tailgating you, switch lanes if you can. Don't tap your brakes to get them to back off. You could cause a crash and have a higher risk of liability for it.
Know Your Blind Spots
Every vehicle has blind spots where drivers can't see other drivers without turning their head. Before changing lanes or merging, always check your blind spots to make sure another vehicle isn't hiding where you can't see.
Vice versa, try not to drive in the blind spots of other vehicles if you can help it. For large commercial vehicles, the best way to stay in their line of sight is to stay back far enough to see their mirrors.
Always Use Your Signals and Don't Switch Lanes So Much
Some people get in a real hurry on the road and switch lanes aggressively to get around vehicles. They also might not use their turn signals before they move. This makes them unpredictable and dangerous.
Don't be this person. Always use your turn signals before you turn or move to a different lane. Let them blink a couple times so the drivers around you have enough time to notice. Don't flip them on after you start moving!
Beware of Road Rage
If someone acts aggressively on the road with you, don't engage with them. Engaging with a driver with road rage can be very hazardous to your health and property. Give them space to pass, even if they were the one who broke the rules.
If you notice you're getting too angry or anxious while driving, you're in danger of causing a crash. Pull over and take a moment to calm down first. You could save yourself from a crash, and the injuries and enormous bills that come with it.
Defensive Driving Courses Can Teach You More
This is just a surface-level overview of defensive driving. The best way to learn is to take a defensive driving course. There are several companies offering these classes online. The National Safety Council is one example. 
The West Virginia DMV will also take up to four points off your license if you take one of these courses. However, you must take an in-person course to get this benefit. You can find here a list of traffic school providers approved by the West Virginia Division of Motor Vehicles.
Proof of passing a defensive driving course can get you a reduction on your auto insurance rates. Speak with your insurance provider to learn if you can qualify for this benefit.
Free Consultation From a Top-Rated West Virginia Auto Accident Lawyer
Some auto accidents are impossible to avoid, even with excellent defensive driving skills. If you find yourself in a crash, learn your legal options and how you could get compensated by contacting one of our top-rated West Virginia car accident lawyers for a free consultation. At West Law Firm, there's no fee unless and until you recover compensation.
Brooks West is a West Virginia personal injury lawyer who helps people who have been injured by negligence or wrongful conduct. He is the President and founder of West Law Firm and has been an attorney since 2005. Brooks is a Multi-Million Dollar Advocates Forum member and has been awarded the AV Preeminent Rating from Martindale-Hubbell.