Charleston, WV Police to Receive 90 Body Cameras: Does it Matter?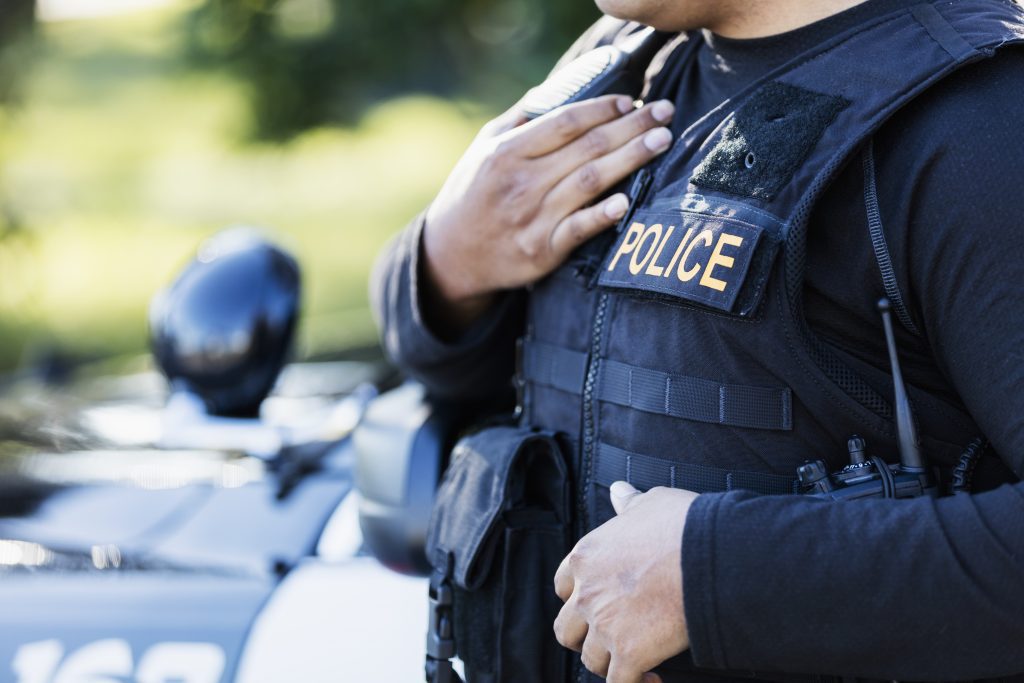 In the summer of 2021, the United States Department of Justice (DOJ) announced they would provide grant funding for police body cameras to law-enforcement agencies, and many cities and towns, including the Charleston, West Virginia police department applied for grants.
Recently, the Charleston, WV Police Department was awarded one of the grants, allowing it to purchase 90 body cameras. Below is a discussion of some of the potential benefits and drawbacks of the use of police body cameras, and how they may benefit you as a West Virginia citizen.
What is the Purpose and Potential Benefits of the Charleston, WV Police Using Body Cameras?
Police misconduct and use of excessive force has been a hot topic in the news recently, and in the past decade America's cities have spent about $3 billion on police misconduct settlements. Most if not all government agencies, like the Charleston WV Police Department are looking for ways to protect both its officers and the citizens they protect. Many say police body cameras are a tool that can help reduce misconduct and the use of excessive force.
Is There Proof that Police Body Cameras Work?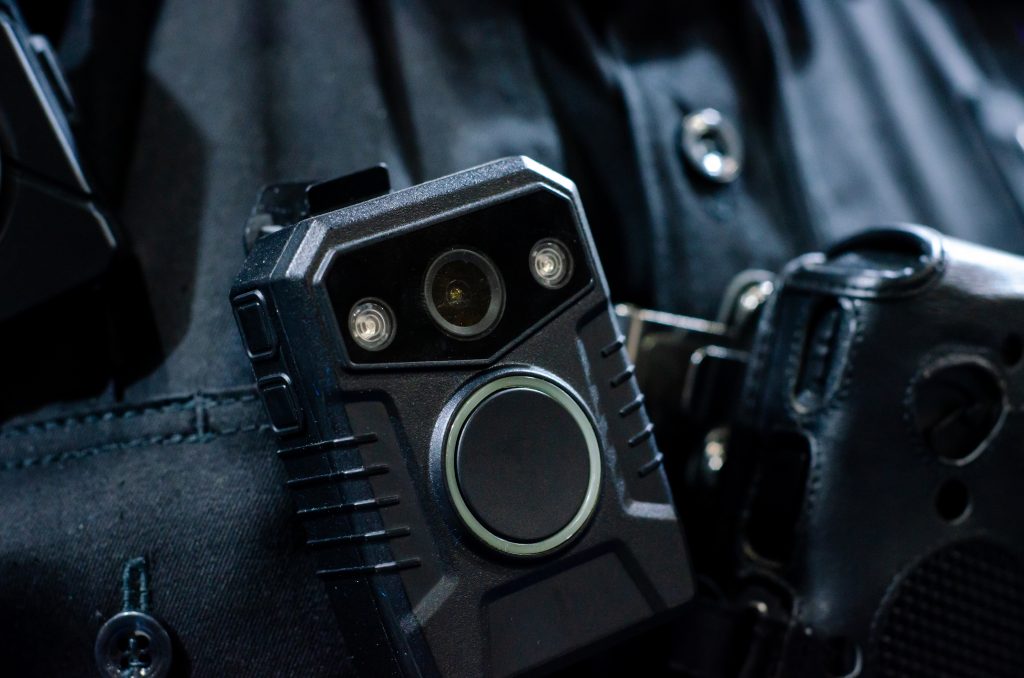 One of the most comprehensive studies on police-worn body cameras was conducted by the University of Nevada, Las Vegas Center for Crime and Justice Policy. The study split the police officers into two groups: the first group was 218 officers who used cameras while on duty, the second, known as the "control group" was 198 officers who did not. The researchers could then take into account information from before and after the cameras were issued.
The study found that officers with body-worn cameras had fewer complaints of misconduct than officers who did not wear the cameras. The percentage of officers in the group wearing body cameras that had one or more complaints went from 54.6% to 38.1%, and the officers in the control group, who did not wear cameras, went from 48% to 45.5%, a reduction of only 2.5%.
Justified or otherwise, officers wearing cameras has fewer incidents of the use of force. In the BWC group, the percent of officers in the camera-wearing group that had at least one report of force went from 31.2% to 19.7%. In the non-camera-wearing (control) group, the number actually increased from 26.3% to 27.3%.
Of course, this is only one study. But other studies show clear benefits for body cameras as well. An article from the National Institute of Justice summarizes a variety of benefits found from numerous studies. The benefits include better transparency and accountability among officers, as well as quicker resolution of issues. All of these lead to a more positive experience between the officer and the citizen and enhance the relationship between a police force and the community it serves.
What Are the Drawbacks of Police Body Cameras?
One of the top arguments against police-worn body cameras is the cost. This is fair, as they are expensive, with a cost that often keeps departments and municipalities from using taxpayer money to make the purchase. However, there is evidence that body cameras actually save money in the long run.
In the study above, the annual cost of the cameras was estimated to be between $828 to $1,097 per user. The annual cost savings, however, was estimated to be $4,006 per user. If we assume a high cost of $1,100 per user (slightly above the study's highest estimate), we still have an annual savings of $3,000 for every user. In a department of 50 officers, that would translate to $150,000 a year in cost savings.
Fortunately, for the Charleston, WV Police Department, cost isn't a factor, at least for the 90 body cameras recently awarded to them.
Will Body Cameras Help Protect The Charleston, WV Police from False Claims?
Much of the conversation about police body cameras centers around protecting citizens. However, there is evidence that body cameras also protect police officers.
As we discussed above, body cams could result in a 93% reduction in complaints. It seems reasonable that at least a small portion of those complaints could have been false. Unfortunately, there is little data in regards to body cameras and their impact on false claims. But there is some anecdotal evidence. For example, a 2018 article from ABC News discusses how a woman could face charges after falsely accusing officers of sexual assault when she was arrested for drunk driving. Thanks to body camera footage, the officer has been cleared of any wrongdoing.
Again, these are only isolated situations, but there are other situations where body-camera footage has helped protect honest, faithful police officers.
Are There Other Downsides to Charleston, WV Police's New Body Cameras?
It appears that body cameras are a positive for both West Virginia citizens and police officers. But there are concerns for using this technology.
One of the major concerns is for privacy. Police officers, like those of the Charleston, WV Police Department, respond to highly sensitive situations often involving people at their most vulnerable and sometimes lowest points in their lives. Being recorded could be extremely embarrassing or shaming and, if released to the public, could prove harmful to an individual. All of this brings up a debate about how long footage should be stored, and how much should be stored, when should the camera be active, and when should it be left off, if ever.
There is also the simple fact that camera and a human eye do not act the same. A camera records everything and saves it for later use, a human eye sees something and sends it to the brain for an immediate reaction. In an instant, a police officer has to make a decision on, for example, whether or not a suspect is holding a weapon. A camera merely records what is in the hand; it makes no reaction whatsoever. The mind may not process everything seen on camera, while the camera may not record something that an officer sees off to one side. These are just a few of the many differences in how a camera acts and how the human eye and mind act.
Another concern is that cameras may stop witnesses from helping in investigations. Fear of being recorded could stop potential witnesses from describing what they saw, hindering an investigation and reducing the effectiveness of law enforcement.
Overall, however, it seems that the downsides, while real, are outweighed by the positives of police body cameras, which could potentially save lives.
Free Case Evaluation From a Charleston, WV Personal Injury Lawyer
If you or a loved one was injured by police misconduct, in an accident, hurt at work, or injured because of another's negligence, we invite you to call us for a Free Consultation. At West Law Firm, there's also never a fee unless and until you recover compensation.
The personal injury lawyers at West Law Firm are based in Charleston, WV, and we serve wrongfully injury clients throughout the state of West Virginia.
Brooks West is a West Virginia personal injury lawyer who helps people who have been injured by negligence or wrongful conduct. He is the President and founder of West Law Firm and has been an attorney since 2005. Brooks is a Multi-Million Dollar Advocates Forum member and has been awarded the AV Preeminent Rating from Martindale-Hubbell.