Car Crash Fatalities Remain At Crisis Levels in WV and Beyond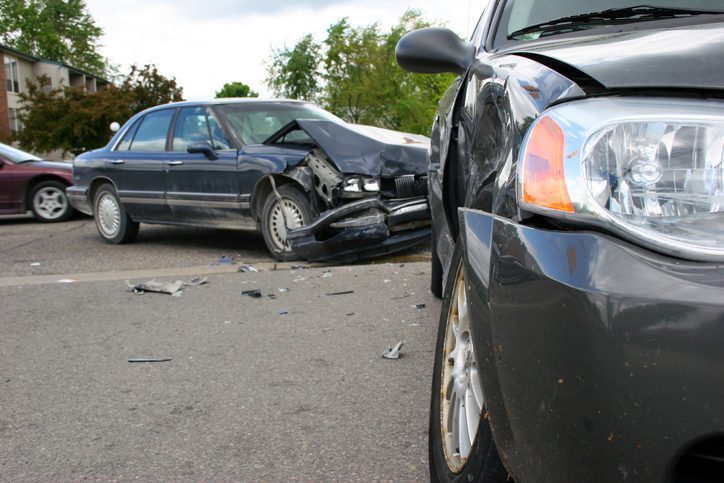 Did you know we are in the middle of a US traffic fatality crisis? The National Highway Traffic Safety Administration states that the number of fatalities on American roadways hit a 16-year-high in 2021.
Now the latest estimates for accidents in 2022 have been released by NHTSA. According to a report from ABC News, there was a decrease in fatal accidents, but only a tiny one of 0.3%. NHTSA estimates that 42,795 people died in roadway accidents in 2022.
So why are the number of fatalities so high? Is it because of the pandemic? Or something else? Fortunately, NHTSA has identified the three top causes of the recent increase in fatal auto accidents and ways to reduce the number of fatalities on the roadways in West Virginia.
Why Traffic Accident Deaths Have Increased
NHTSA, which is under the Department of Transportation, has identified three major causes driving the jump in fatalities. The three factors are impaired driving, speeding, and reckless behavior on the roads.
To combat these, the government is dispersing more than $800 million in grants to help with roadway projects in high crash areas. Some of this grant money will also go to help police enforce impaired driving laws.
Transportation Secretary Pete Buttigieg stated in April, "We continue to face a national crisis of traffic deaths on our roadways, and everyone has a role to play in reversing the rise that we experienced in recent years."
We see victims of car accidents harmed by the three factors NHTSA identified all the time in our offices. Here's why these actions harm so many people and why you should avoid them.
Impaired driving
Impaired driving refers to driving while under the influence of a substance or when you're too fatigued to drive. Alcohol is still the most common cause of impaired driving. Despite so much effort at combatting drunk driving, fatal crashes caused by alcohol were up 14%, according to the report.
Impaired driving from drugs and alcohol isn't just dangerous for crashes, it's also dangerous to your wallet. West Virginia has severe penalties for DUI offenders, including felony convictions and years in prison. It is also an expensive crime with consequences that can follow you for years. Never drive impaired!
You won't have to pay DUI penalties if you drive while tired, but you could still take a life if you force yourself to drive when really tired or fatigued. The life you take could even be yours. A good guideline is to never drive over 10 hours in a day. That's the law for commercial truckers transporting goods, according to the FMCSA.
Speeding
Slower driving is safer driving. Physics dictates it. It may seem like an innocent act to go over the speed limit since nearly everyone does, but every 10 mph of increased speed doubles the chance of dying in a crash.
Speeding also has other dangers. Roadways are designed for a certain amount of speed, especially corners, and turning too quickly can throw your car off the road. Speeding also gives you less time to react to dangers on the road.
Also, increased speed means a higher chance for a rollover crash, one of the most dangerous kinds of crashes. Top-heavy vehicles like SUVs are more at risk for rollovers than lower vehicles, but any vehicle can flip if there's enough force, and speeding is the prime way to add more force to a crash.
Reckless behavior
Reckless behavior is a rather broad term, but one common type of reckless driving is distracted driving. We recently discussed how defensive driving can protect against distracted drivers. Distracted driving includes texting and driving, trying to eat on the road, having an argument in the car, or anything else that distracts you from driving.
Speaking of arguments in the car, road rage is another cause of reckless behavior that leads to fatalities. For instance, a man in Massachusetts was convicted of murder after hitting the victim with his truck after an argument, according to the Associated Press.
If you're prone to getting angry at other drivers for their behavior, watch yourself! You could do something in response that's just as bad if you're not careful. To calm yourself down, try inhaling for five seconds and exhaling for five seconds until you calm down. Changing your breathing patters can physically calm your body and emotions.
Which Situations Cause the Most Fatalities?
NHTSA also revealed which traffic situations caused more fatalities in 2021 over 2020. Here's where they are seeing increases:
Fatalities in multi-vehicle crashes up 16%
Fatalities on urban roads up 16%
Fatalities among drivers 65 and older up 14%
Pedestrian fatalities up 13%
Fatalities in crashes involving at least one large truck up 13%
Daytime fatalities up 11%
Motorcyclist fatalities up 9%
Bicyclist fatalities up 5%
Fatalities in speeding-related crashes up 5%
Fatalities in police-reported, alcohol-involvement crashes up 5%
Even if these seem like small numbers, each rise means more people are dying on the roads than before.
What About West Virginia Specifically?
The last time the Department of Transportation broke down fatalities by state, in 2020, 267 people died in traffic accidents in West Virginia, seven more than the previous year.
West Virginia's DoT doesn't have open data for recent crash statistics, so it's hard to say how things have changed over time from their data, but a report from 2017 by TRIP has some key statistics:
An average of 310 people were killed each year from 2011 to 2015, which shows that West Virginia is pushing the fatality numbers down since this report.
The fatality rate is three times higher on West Virginia's rural roads than on interstates.
The number of fatalities per 100 million vehicle miles of travel in 2015 was significantly higher than the national average. This shows that West Virginians drive less than other states, yet more people are dying.
The report also details the quite terrible state of many of West Virginia's bridges and roadways. Poor roads are also a factor in traffic fatalities. In some single-vehicle fatalities, families have been able to sue the government successfully for poor road maintenance that leads to a crash.
Is The Pandemic to Blame for Traffic Fatalities?
We're all more stressed from the pandemic and some people are experiencing a lot of post-COVID effects which impair judgment, which could explain the rise in risky behavior, especially in the elderly. The isolation COVID caused many distress, which may have also increased risky behavior.
Long COVID symptoms include a decrease in neurological function. This effect may impair some drivers and create more crashes. Also, the stress of the pandemic may push more people to use intoxication to cope, creating more impaired and reckless driving.
However, I don't believe we can blame COVID entirely for the increased traffic fatalities. NHTSA hasn't noted that there was a spike of fatalities starting in 2020 at the start of the pandemic. There are plenty of things we can do now to reduce the traffic fatality rate even with COVID-related effects.
What Can You Do To Prevent Traffic Fatalities?
The best way to prevent road fatalities is to learn how to be a more defensive driver. Taking a defensive driving course will raise your awareness of roadway dangers and give you skills to avoid other dangerous drivers. Plus, you could get a discount on your insurance by taking a class! We have also put together this guide to defensive driving in West Virginia that you may find helpful.
At a minimum, avoid driving while impaired, driving recklessly, and speeding. By keeping your driving safe and predictable, you stop contributing to the fatal accident rate. Yet even the safest drivers can't be 100% safe from a fatal traffic accident. We can't control other drivers, but you can control yourself.
Conclusion
We've seen what happens to families after they've lost a loved one after a fatal traffic accident, and it's not pretty. We urge you to improve your driving skill and avoid behaviors that contribute to the increase of fatal accidents in West Virginia.
Free Consultation With a Top-Rated WV Accident Lawyer
If you or a loved one was injured in a West Virginia accident, we encourage you to call one of our top-rated accident lawyers for a free and confidential consultation. Our toll-free number is 877-943-9378 (WEST). There is also No Fee unless and until you recover compensation.
Brooks West is a personal injury lawyer, founder, and President of West Law Firm. He has been helping those wrongfully injured in West Virginia for almost two decades. The results and service he provides his clients have earned him membership in the Multi-Million Dollar Advocates Forum and the AV Preeminent Rating from Martindale-Hubbell. Brooks is most proud of the many 5-star reviews he has received from satisfied clients.