Best West Virginia Nursing Homes (and Worst) — US News
Highest and lowest rated nursing homes in West Virginia — according to US News
People go to nursing homes for different reasons, including if they're sick, hurt, had surgery and need to get better, or have chronic care needs. Whether you're planning ahead or need to make an immediate decision for yourself or a loved one, we hope this article helps you make an informed decision.
How US News Rates Nursing Homes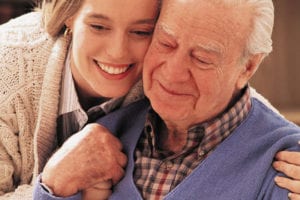 US News rated each nursing home in West Virginia with an overall rating of one to five stars, with five stars being the best.  Each nursing home overall rating is based on the number of stars it received in the following three categories:
Health inspections (state conducted)
How much time nurses spend with residents
Quality of medical care
The US News Best Nursing Homes 2014 is based on data from the federal Centers for Medicare & Medicaid Services (CMS). CMS oversees federal payments to nursing homes and uses the same star rating system.
Are the West Virginia nursing homes rated the highest by US News the best choice?
Not necessarily. US News and the Centers for Medicare and Medicaid Services strongly caution that all ratings, whether good or bad, are just a starting point. According to US News and CMS, nothing takes the place of in-depth visits where you can ask questions, observe residents and their families and caregivers, and get a feel of a nursing home that stars can't communicate.  Location is of course another factor that may limit your options.
Fortunately, CMS has found that "there are many satisfied residents and families of residents in nursing homes … at the one-star level." And CMS cautions that "no resident should be moved solely on the basis of a nursing home's ratings…transferring your loved one to a facility that has a higher rating should be balanced with the possible challenges of adjusting to a new nursing home."  For example, if a resident of an existing nursing home has made friends with other residents, moving him or her could be particularly hurtful.  On the other hand, if the medical care he or she is receiving poses a danger to the resident, then moving the resident may be the best choice.  Filing complaints with the appropriate authorities may help alleviate the need to move a loved one to another nursing home.
US News Best West Virginia Nursing Homes
Twenty West Virginia nursing homes earned the lowest possible rating of 1 star, and sixteen earned 5 stars.  Surprisingly, no nursing homes in Charleston, West Virginia, received a 5 star rating, and five nursing homes received the lowest possible 1 star rating.
On the US News Best Nursing Home site page, you can narrow your search for a Best Nursing Home by clicking on a metro area or region or by entering a ZIP code.  The available regions for West Virginia are Metro Valley, Mountain and Lakes, New River/Greenbriar, Ohio Valley, WV and Potomac Highlands, WV.
Highest Rated (5 Stars) Nursing Homes in West Virginia
CABELL HUNTINGTON HOSPITAL TCU — 1340 Hal Greer Boulevard, Huntington, WV 25701
CAREHAVEN OF PLEASANTS — Belmont, WV 26134
CLARKSBURG NURSING AND REHABILITATION CENTER, LLC — 801 Davisson Run Road, Clarksburg, WV 26301
E.A. HAWSE NURSING AND REHABILITATION CENTER, LLC — P.O Box 70, Baker, WV 26801
GOOD SHEPHERD NURSING HOME — 159 Edgington Lane, Wheeling, WV 26003
GRANT COUNTY NURSING HOME — 127 Early Avenue, Petersburg, WV 26847
GRANT MEMORIAL HOSPITAL — P.O. Box 1019, Petersburg, WV 26847
HAMPSHIRE MEMORIAL HOSPITAL — 363 Sunrise Blvd, Romney, WV 26757
HEARTLAND OF PRESTON COUNTY — 300 Miller Road, Kingwood, WV 26537
LINCOLN NURSING AND REHABILITATION CENTER, LLC — 200 Monday Drive, Hamlin, WV 25523
POCAHONTAS CENTER — 5 Everett Tibbs Road, Marlinton, WV 24954
REYNOLDS MEMORIAL HOSPITAL — 800 Wheeling Avenue, Glen Dale, WV 26038
SISTERSVILLE CENTER — 201 Wood Street Operations, Llc, Sistersville, WV 26175
BARBARA'S MEMORIAL NURSING HOME — Po Box 9066, Fairmont, WV 26555
WEBSTER NURSING AND REHABILITATION CENTER, LLC — Erbacon Road, Po Box 989, Cowen, WV 26206
WORTHINGTON NURSING AND REHABILITATION CENTER, LLC — 2675 36Th Street, Parkersburg, WV 26104
Lowest Rated (1 Star) Nursing Homes in West Virginia and the Kanawha Valley
US News rated 20 West Virginia nursing homes with 1 star, including 5 nursing homes in the Charleston, WV area. No nursing homes in the immediate Charleston area are rated 5 stars, and only two — Columbia St. Francis Hospital in Charleston and Marmet Center in Marmet — are rated 4 stars.  All other nursing homes in the Charleston area earned a 2 star rating or less, including the 1 star rated nursing homes below.
VALLEY CENTER — 1000 Lincoln Drive, South Charleston, WV 25309
CEDAR RIDGE CENTER — 302 Cedar Ridge Road, Sissonville, WV 25320
PUTNAM CENTER — 300 Seville Road, Hurricane, WV 25526
TEAYS VALLEY CENTER — 590 North Poplar Fork Road, Hurricane, WV 25526
THE ARTHUR B HODGES CENTER — 300 Baker Lane, Charleston, WV 25302
BRAXTON HEALTH CARE CENTER — 859 Days Drive, Sutton, WV 26601
THE BRIER — 601 Rocky Hill Road, Ronceverte, WV 24970
EAGLE POINTE — 1600 27Th Street, Parkersburg, WV 26101
EMERITUS AT THE HERITAGE — Rt. 4, Box 17, Bridgeport, WV 26330
GOLDEN LIVING CENTER — 1379 Van Voorhis RD, Morgantown, WV 26505
GREENBRIER MANOR — Route 2, Box 159A, Lewisburg, WV 24901
HEARTLAND OF MARTINSBURG — 209 Clover Street, Martinsburg, WV 25404
HOPEMONT HOSPITAL — Route 3, Box 330, Terra Alta, WV 26764
LOGAN CENTER — P.O. Box 540, Logan, WV 25601
PIERPONT CENTER AT FAIRMONT CAMPUS — 1543 Country Club Road, Fairmont, WV 26554
SALEM CENTER — 146 Water Street, Salem, WV 26426
SUMMERSVILLE REGIONAL MEDICAL CENTER — 400 Fairview Heights Road, Summersville, WV 26651
TRINITY HEALTH CARE OF LOGAN — 1000 West Park Avenue, Logan, WV 25601
WEIRTON MEDICAL CENTER — 601 Colliers Way, Weirton, WV 26062
WILLOW TREE MANOR — 1263 South George Street, Charles Town, WV 25414
The four principles of a good nursing home — location, medical care, quality of life, and cost
The ideal home will be located as conveniently as possible to as many family members and friends as possible. The nursing home will provide high-quality care, especially if the new resident has a chronic condition such as dementia or a physical disability that requires day-to-day specialized care.   It will welcome and offer your loved one a welcoming and supportive environment that encourages social interactions and meaningful activities.   Lastly, it's cost will be affordable given the combination of available savings, Medicare, Medicaid, and any available long-term care insurance. 
Alternatives to Nursing Homes
You or your family member may have long-term care choices other than nursing homes. For example, depending on your needs and resources, community services, home care, or assisted living might be available. Before choosing a nursing home, you may want to see if one of these other options are available or if they might help after a temporary nursing home stay.  For more information on long-term care choices and resources, see Medicare's Guide to Choosing a Nursing Home or Other Long-Term Care — especially Section 3.
Get a Free Consultation with an Experienced West Virginia Nursing Home Injury, Neglect and Abuse Lawyer
We hope that your loved one receives the best possible care from whatever nursing home or other long term care provider you choose.  However, if you suspect your loved one was injured or died as a result of a doctor's, nurse's, or nursing home's negligence or abuse, it's important to speak with an experienced nursing home neglect lawyer as soon as possible.  Having an experienced personal injury lawyer on your side like West Law Firm will help protect your loved one's rights and safety.  We can also help preserve critical evidence before its lost or destroyed.
That's why we offer FREE consultations, and invite you to call our toll free number today at 1-877-943-9378.  And with West Law Firm, there's absolutely No Fee unless and until we get money for you or your loved one.
You may also find our article The Rights of Nursing Home Residents in West Virginia helpful.
Brooks West is a West Virginia personal injury lawyer who helps people who have been injured by negligence or wrongful conduct. He is the President and founder of West Law Firm and has been an attorney since 2005. Brooks is a Multi-Million Dollar Advocates Forum member and has been awarded the AV Preeminent Rating from Martindale-Hubbell.