6 Reasons Why a WV Personal Injury Lawyer May Not Take Your Case (And What You Can Do About It)
Suppose you or a loved one has been injured in an accident or hurt by someone else's negligence. In that case, it's usually helpful to at least speak with an experienced West Virginia personal injury lawyer about your rights and options. If your accident or injury case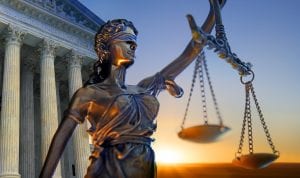 meets certain criteria, finding an attorney who wants to take your case will likely be easy, even on a contingency basis (where you don't pay an attorney's fee unless you win).
However, if you are having difficulty finding a personal injury attorney to take your case, it could be due to one or more of the reasons below. Fortunately, there may still be other options, including the resources listed at the bottom of this article.
1. Limited Damages & Injuries
The amount of money an injured plaintiff (the person injured) can recover in a West Virginia personal injury claim is typically proportional to the seriousness of his or her injuries. That said, there are some accident claims where the plaintiff is not seriously injured but still has high medical bills and lost wages. A third scenario is where someone is moderately injured and they have a moderate amount of medical bills and/or lost wages. In either of these three cases, it will likely be easy to find an experienced personal injury lawyer in West Virginia, like us at West Law Firm, who would be happy to help you. 
On the other hand, if you suffered minor scrapes and bruises, didn't require medical treatment, and didn't miss work, it may be difficult to find a lawyer willing to take your case on a contingency basis (no fee unless you win). In fact, under those circumstances, it may not be in your best interest to hire a lawyer because of the limited monetary value of your accident claim. In other words, if you only have several hundred dollars in medical bills and are 100% recovered, you may be able to settle directly with the insurance adjuster.
I would still recommend getting a Free Consultation with an experienced personal injury lawyer to ensure your claim is not worth more than you think. A reasonable injury attorney will look closely at how your injuries and losses will likely impact you in the future.
That said, another factor that can significantly impact the value of your claim is whether punitive damages is appropriate. For example, if you were injured by a drunk driver and suffered minor injuries, you may still be entitled to significant compensation. On the other hand, insurance adjusters are reluctant to give additional value to a claim because of a drunk driver without the help of a skilled injury attorney. And even then, insurance adjusters are still reluctant to give more compensation because of a drunk driver. However, a skilled accident lawyer should be able to use that fact to increase the value of your claim.
Limited Injuries in West Virginia Work Accident Claims
West Virginia law typically requires an injured worker to be awarded a 13% Permanent Partial Disability (PPD) rating from worker's compensation before they can recover additional compensation against their employer under a West Virginia deliberate intent claim. Therefore, limited injuries can be even more difficult to recover fair compensation after being injured at work. If you were injured at work, it's especially critical to speak with a skilled work injury lawyer to see your options.
Medical Malpractice Cases in West Virginia
Because medical malpractice cases are so expensive to litigate in West Virginia, even if you have a fairly serious injury caused by a negligent doctor, a medical malpractice lawyer may determine that it will still be more expensive to pursue your case than you could recover. And that might be why a medical malpractice attorney turned down your case.
Call West Law Firm for a Free Consultation: If you were injured in an accident or by negligence, we invite you to call us for a free consultation at 1-877-943-9378 (WEST).
2. Liability May Be Difficult to Prove
To recover compensation in West Virginia for an accident or injury claim, you will typically have to prove that another party was negligent and liable for your injuries. For most personal injury cases, this means that you must prove four basic elements to recover compensation:
The liable party had a legal duty of care to exercise reasonable care,

The liable party breached their duty by failing to uphold their duty of care.

This breach of duty proximately caused your injuries.

These injuries resulted in damages – financial losses, pain, suffering, etc.
For example, to recover compensation in a car accident claim, you will typically need to prove that another driver breached their duty of care and, as a result, caused the accident and your injuries. Speeding is a good example of breaching a duty of care. Another way to look at it is, "did the other driver break a safety rule that caused the accident and your injuries?" In certain circumstances, safety rules, such as the road rules, often define the duty of care.
If all four of the elements above are satisfied, then you will most likely be able to recover compensation. That said, how much compensation you recover will likely depend on several factors, including the lawyer you hire. For example, in our experience, clients typically put more compensation in their pocket with our help than they would have without our help.
That said, we only agree to take cases where we believe that's possible. Going back to point 1, if your claim involves a minor injury and few damages, we might not be able to help. However, we'd gladly give you a free case evaluation to discuss. At the very least, you would walk away more informed about your case and options.
3. You May Be Liable or Partially Liable for the Accident
Although West Virginia law follows a modified comparative fault approach and, thus, will allow you to pursue a claim even if you're partly at fault, generally, you must establish that you were less than 50% at fault. If it seems like you may be 50 or more percent responsible for the accident, an attorney may be reluctant to take your case. However, back to point 1, if your damages are substantial enough, a personal injury lawyer will be more likely to take a risk and take on your case even though there's a chance you will not recover any compensation.
4. The West Virginia Statute of Limitations Has Expired (It's Too Late)
Even if your personal injury case is an open-and-shut case with respect to liability and damages, the statute of limitations may still prevent you from recovering any compensation. What that means is, for example, in West Virginia, the statute of limitations for most injury claims is two years from the date of the actual incident. If you wait longer than two years to settle your claim or file a lawsuit, you will have likely lost your right to compensation. That said, if you think this applies to you, it's critical to discuss your cases with a skilled injury lawyer because there are some exceptions to this rule. Also, some claims involving an injury have a shorter statute of limitations.
5. The Defendant Has No Money or Insurance
If the defendant (the person, business, or organization) who caused your injuries doesn't have liability insurance and he or she has no money, recovering compensation may be impossible. If you were injured in a car accident, West Virginia requires all drivers to maintain liability insurance and uninsurance motorist coverage. So, even if the other driver breaks the law and fails to maintain liability insurance, your uninsurance motorist coverage should entitle you to some compensation, up to the limits of that coverage. Again, a skilled accident lawyer may be able to help discover non-obvious sources of insurance, money, and recovery.
We also see this issue sometimes in premise liability cases like slip or trip and falls. For example, suppose you were injured on a broken step at a bar. In that case, if that bar doesn't have liability insurance, it might be difficult to collect compensation unless it's a thriving business. In that circumstance, an attorney may be reluctant to take your case out of fear that it will be impossible to recover money for you.
That said, if you win a personal injury claim against an uninsured defendant, you may be able to place liens against any of their existing assets or request a collections agency to pursue compensation on your behalf. However, often this requires additional court actions – which means additional time and expenses spent on litigation, legal fees, and other inconveniences. Bankruptcy laws also often protect insolvent defendants.
6. Recent Changes to the Law
Sometimes states like West Virginia make changes to their laws that severely limit peoples' rights after an accident or serious injury caused by another. For example, West Virginia recently made sweeping changes to their work injury laws, which requires injured workers to receive a disability rating from workers' compensation of at least 13% before they can file a deliberate intent claim against their employer. We have seen workers severely injured to the point where they could no longer work, yet West Virginia workers' compensation still didn't give them a 13% or greater disability rating. To say this is unfair is an understatement!
Free Case Evaluation With An Experienced Charleston, West Virginia Personal Injury Lawyer
Often, the most helpful thing you can do after an accident or injury is to call an experienced charleston wv accident lawyer like those at West Law Firm for a free case evaluation, even if another lawyer has already rejected your case. If we don't think we can help you, we will let you know of any other options that might help. Our toll-free number is 1-877-943-9378, and there's no fee unless and until we recover compensation for you.
Other Legal Options in West Virginia
If you need a lawyer for something other than a personal injury case or if you have contacted several personal injury lawyers who have all declined your case, the legal resources at our Free or Low Cost Attorney page might help. The following options are described and links are provided on that page:
Legal Aid of West Virginia
West Virginia Senior Legal Aid
Filing Complaints with the West Virginia Attorney General's Office
Filing Complaints in West Virginia Magistrate Court
The West Virginia Bar Lawyer Referral Service
Brooks West is a West Virginia personal injury lawyer who helps people who have been injured by negligence or wrongful conduct. He is the President and founder of West Law Firm and has been an attorney since 2005. Brooks is a Multi-Million Dollar Advocates Forum member and has been awarded the AV Preeminent Rating from Martindale-Hubbell.