Free West Virginia Lawyers and Legal Advice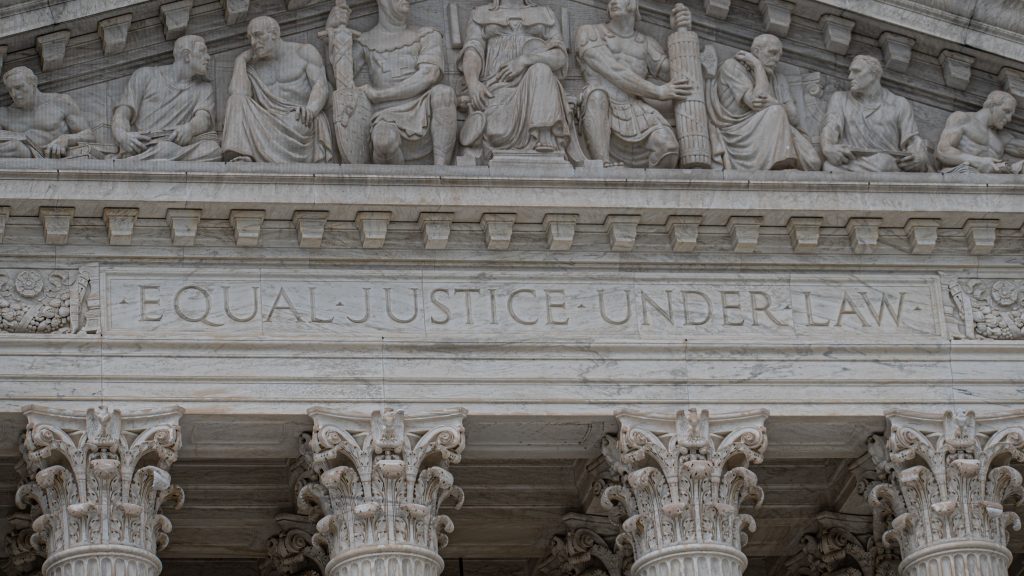 Free Legal Advice In West Virginia
West Law Firm is located in Charleston, West Virginia, and our accident lawyers focus exclusively on personal injury cases. However, we know many people need help with other legal issues like criminal matters, landlord disputes, disability, divorce matters, wills, and so forth. So, we put together the resources below to help you find free or low cost legal help in West Virginia if you don't have a personal injury case but still need legal help.
That said, if you have been injured by another's negligence and need a West Virginia car accident lawyer, work injury attorney, or slip and fall lawyer, we encourage you to call our firm for a free and confidential consultation. There's also No Fee unless and until you get compensation. Our toll-free number is 1-877-943-9378 (WEST).
Who is Entitled to a Free Lawyer in West Virginia: Criminal vs. Civil Cases
The United States Constitution guarantees free legal representation to people who are charged with a crime that might lead to imprisonment and who cannot afford an attorney. If you find yourself in this situation, do not discuss your case with anybody until you speak with the attorney you hire or are appointed.
In a civil case, you generally do not have a constitutionally guaranteed right to a lawyer like you would in a criminal case. Civil cases are typically between people and/or institutions like businesses and often involve disputes over money and/or property. Personal injury and accident claims are types of civil cases, and although personal injury lawyers charge a fee, they usually don't collect one until you recover compensation. So, at West Law Firm, you never have to pay any personal injury lawyer fees or expenses out of pocket until you recover money for your injury or accident claim.
Although you may not have a guaranteed right to a free lawyer in most West Virginia civil cases, there are quite a few free or low-cost legal resources still available.
Where to Find a Free or Low-Cost Attorney in West Virginia
1. Legal Aid of West Virginia (LAWV): 1-866-255-4370 or online at www.lawv.net
With over 100 full-time staff in 12 offices, Legal Aid of West Virginia is the state's primary provider of civil legal aid and advocacy services. Their mission is to ensure that the most vulnerable among us – low-income families, seniors, victims of domestic violence, the disabled – have an equal shot at justice, in the courtroom and in their communities.
For more details about Legal Aid, see further below.
2. Mountain State Justice – 1-800-319-7132 or online at mountainstatejustice.org/
Mountain State Justice is based in Charleston, West Virginia, and provides free legal assistance to low-income West Virginians and those in legal need in a variety of circumstances. Some of the cases their attorneys help with include claims against harassing debt collectors, helping West Virginians who are facing home foreclosure, were lied to in the process of obtaining a loan, purchased a defective home or car; or have received unfair charges on loans or credit accounts. You can also contact Mountain State Justice if you would like to apply for free legal assistance if you are a prisoner or know a prisoner who is being unfairly or unsafely treated in a jail or correctional facility.
If you need a West Virginia lawyer and cannot afford one, it's definitely worth taking a look at Mountain State Justice's Get Help page to see all the types of cases they handle.
3. Clinical Law Program – West Virginia University College of Law – 1-304-293-7249 or online at www.wvu.edu/clinical-law
WVU's Clinical Law Program provides more than 40,000 hours of free legal aid per year. This program typically offers free legal services to low-income persons in a number of areas including family law, social security, and other public benefits, property issues, consumer debt relief, bankruptcy, and immigration.
Free Legal Help For Special Categories of People
People who are elderly, disabled, victims of domestic violence, enlisted in the military, or in other special circumstances may be eligible for help even if their income is higher. Because these community-based programs have limited resources, they handle only certain types of cases, and they likely turn down many cases.
Free Lawyers or Low Cost Legal Advice for Seniors
1. West Virginia Senior Legal Aid (WVSLA) – 1-800-229-5068 or online at WV Senior Legal Aid
WV Senior Legal Aid provides free civil legal services for senior West Virginians age 60 and over. WV Senior Legal Aid recognizes that quality legal services are critical to seniors to protect their homes, income, security, access to healthcare and other benefits, and their autonomy. To get help, the person age 60 or over who needs legal help must be the one who actually calls WVSLA.
2. Pension Help America – 1-888-420-6550 or online at pensionhelp.org
PensionHelp America is a website of the Pension Rights Center, a nonprofit consumer organization dedicated to protecting and promoting the retirement security of workers, retirees, and their families.
3. West Virginia's Long-Term Care Ombudsman Program – (877) 987-3646 or online at www.wvseniorservices.gov/
The mission of the Long-Term Care Ombudsman Program is to enhance the quality of life, improve the level of care, protect individual rights, and promote the dignity of each senior citizen and/or person with a disability, of any age, housed in a long-term care facility. Long-term care facilities include nursing homes, assisted living facilities, and other types of care homes
Free Legal Help for Active-Duty Military and Veterans
1. Department of Veterans Assistance of West Virginia – (304) 746-4497 or online at www.veterans.wv.gov
The Department of Veterans Assistance of West Virginia assists eligible veterans, their widows, dependents, and orphans in the preparation and presentation of their claims for the benefits of their rights and privileges under federal and state laws enacted for their benefits.
A site dedicated to helping military members, veterans, and their families find the legal help they need.
ABA Home Front provides legal information, resources, and a directory of legal programs for veterans, service members, and military families. Programs listed include military legal assistance offices, legal aid and pro bono organizations, lawyer referral and information services, and military-specific programs where available.
4. ABA Military Pro Bono Project – online at militaryprobono.org
The ABA Military Pro Bono Project accepts case referrals from military attorneys on behalf of junior-enlisted, active-duty military personnel facing civil legal issues. Then, it works to place these cases with pro bono attorneys.
Legal Help for People with Disabilities
Disability Rights of West Virginia – (800) 950-5250 or online at www.drofwv.org/
Disability Rights of West Virginia (DRWV) is the federally mandated protection and advocacy system for people with disabilities in West Virginia. DRWV is a private, nonprofit agency. Our services are confidential and free of charge.
Get Free Answers to Specific Legal Questions
Free Legal Answers is a virtual legal advice clinic from the American Bar Association. Qualifying users post their civil legal question to their state's website. Users will then be emailed when their question receives a response. Attorney volunteers, who must be authorized to provide pro bono assistance in their state, log in to the website, select questions to answer, and provide legal information and advice. Volunteer attorneys will not answer criminal law questions.
Ask a Lawyer allows you to get free answers from lawyers in your area for basic legal questions on a variety of topics, including family law, employment law, criminal law, and more.
3. Free Answers to Government Related Questions
Ask a real person any government-related question for free. They'll get you the answer or let you know where to find it.
More About the Legal Aid of West Virginia
Whether you're in or outside of West Virginia the Legal Aid of West Virginia provides free advocacy services to West Virginians, in three ways:
They handle legal problems such as divorces, landlord-tenant issues, domestic violence, government benefits, bankruptcy, problems with the IRS, veterans issues, barriers to employment, financial exploitation, and other problems throughout the state.
They assist residents (and their family members) who live in nursing homes, personal care homes, and other long term care facilities.
They provide services to individuals who live with behavioral health challenges while in state-operated psychiatric hospitals, and in communities throughout West Virginia.
WV Legal Aid provides 3 ways to access free or low-cost legal services
Legal Aid's Website: Access vast legal information, self-help forms, and a listing of helpful organizations across West Virginia. Click here for free legal help and to fill out an online application (top right corner of the webpage).
Resources, Self-Help Forms, and Videos:Legal Aid of West' Virginia's Self-Help Library is a place where you can find information and self-help options for civil legal problems such as divorce, housing issues, bankruptcy, and more. Inside you'll find answers to commonly asked legal questions, as well as legal toolkits that provide step-by-step information, and even legal document "wizards" that help guide you through filing of common court documents.
 Access to Legal Aid Services Application and Helpline (ATLAS): Access to Legal Aid Services (ATLAS) is Legal Aid's state-wide paralegal and attorney-staffed client intake helpline. To apply over the phone please contact ATLAS: 1-866-255-4370. Currently, the Application Line is open Monday-Friday 8:30 a.m. – 3 p.m.
Legal Aid of WV Regional Coverage
Legal Aid has twelve offices in every part of West Virginia, from Wheeling to Princeton, Martinsburg to Logan, WV. Their regional offices are located in the following areas:
Charleston:

Covering Boone, Braxton, Clay, Kanawha, Lincoln, Putnam, and Webster county.

Morgantown:

Covering Marion, Monongalia, and Preston county.

Wheeling:

Covering Brooke, Hancock, Marshall, Ohio, Tyler, and Wetzel county.

Martinsburg:

Covering, Berkeley, Hardy, Hampshire, Jefferson, Mineral, and Morgan county.

Clarksburg:

Covering Doddridge, Gilmer, Harrison, Lewis, and Taylor county.

Parkersburg:

Covering Calhoun, Jackson, Pleasants, Ritchie, Roane, Wirt, and Wood county.
Elkins: 

Covering Barbour, Grant, Pendleton, Randolph, Tucker, and Upshur county. 

Huntington:

Covering Cabell, Mason, and Wayne county. 

Beckley: 

Covering Raleigh, Fayette, and Nicholas county. 

Logan: 

Covering Logan and Mingo county 

Princeton: 

Covering Mercer, McDowell, and Wyoming county. 

Lewisburg: 

Covering Greenbrier, Monroe, Summers, and Pocahontas county. 
Representing Yourself in West Virginia Magistrate and Family Courts
For West Virginians wanting or needing to represent themselves, especially in West Virginia magistrate or family courts, the West Virginia Supreme Court of Appeals has a list of Court Forms at http://www.courtswv.gov/legal-community/court-forms.html.
West Virginia Small Claims Court (Magistrate Court)
West Virginia law allows residents to file lawsuits for amounts of $5,000 or less in Magistrate Court. This process is designed to provide all parties a way to settle legal and financial disagreements quickly and efficiently. In addition to providing a fast and affordable way to get legal relief, the West Virginia small claims system makes filing a claim easy for those who are unable to afford an attorney. The court staff cannot provide legal advice because they are not attorneys.  They can, however, answer basic questions and provide people with the necessary forms.  Click here for West Virginia Small Claim Forms for Magistrate Court.
File a Consumer Complaint with the West Virginia Attorney General's Office
If you have been the victim of unlawful practices in the purchases of goods and services in West Virginia, the WV Attorney General's Office offers free legal assistance. The Attorney General's Office states on its website http://www.wvago.gov/ that the first step for consumers who have been a victim of unlawful practices in the purchases of goods and service is to fill out the Consumer Complaint Form and return it to the West Virginia Attorney General's Consumer Protection Division. If you have questions or need assistance filling out this form, please call the Consumer Hotline at 1-800-368-8808. File a Consumer Complaint
The West Virginia Bar Online Lawyer Referral Service – online at wvlawyerreferral.org
The WV Bar says this about it's online referral service: "The West Virginia Lawyer Referral Service is a public service that helps you find a qualified, local lawyer who has experience with your particular type of legal issue. You can then schedule a 30-minute consultation with the lawyer for $25 or less.
The 30-minute consultation will help you determine whether or not you need the services of a lawyer and if so, what the cost of those services would be. You are under no obligation to hire the lawyer."
Get a Free Consultation From an Experienced West Virginia Personal Injury Lawyer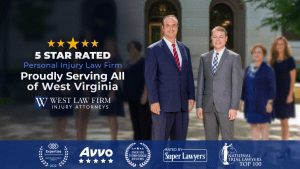 If you or a loved one has been injured in an auto accident, trucking accident, work injury, slip and fall, or because of another's negligence, we invite you to call us for a Free Case Evaluation. Our toll-free number is 1-877-943-9378 (WEST), and there's never a fee unless you get compensation.
The West Virginia accident lawyers at West Law Firm are located in Charleston, West Virginia, just a few blocks from the Capitol. There's also plenty of free parking!
We wish you success in obtaining the legal assistance and results you need.
Brooks West is a West Virginia personal injury lawyer who helps people who have been injured by negligence or wrongful conduct. He is the President and founder of West Law Firm and has been an attorney since 2005. Brooks is a Multi-Million Dollar Advocates Forum member and has been awarded the AV Preeminent Rating from Martindale-Hubbell.