WV Supreme Court Upholds Right-to-Work Law: Is That Good for Workers?
West Virginia Workplace Freedom Act
CHARLESTON, WV — The West Virginia Supreme Court of Appeals just upheld West Virginia's Workplace Freedom Act, which is a so-called right-to-work law.  With a 5-0 decision, with one justice dissenting in part, the court has allowed West Virginia to join 27 other states that have enacted similar so-called "right-to-work" laws in their state.
Right-to-work laws, at first blush, sound like they provide workers with the ability to work if they so choose.  However, the meaning behind the nickname "right-to-work," and what such laws mean for unions and workers in West Virginia, is a little more complicated.
In this article, we will discuss:
What does the Workplace Freedom Act do?
How right-to-work laws have evolved in the United States
How the West Virginia Supreme Court opinion fits into that evolution, and
How the Workplace Freedom Act will impact you as construction workers, coal miners, and teachers here in the Mountain State
What Does the West Virginia Right to Work Law Do?
In a nutshell, West Virginia's right to work law allows workers to benefit from the services of unions without having to join or financially support them. Opponents of this law believe that it will ultimately lead to the destruction of unions since they won't likely get the financial support they need to survive and fight for worker's rights. Supporters of this law focus on the flexibility it allows workers in choosing whether or not to join a union.
In the short term, it may look good for workers who can get the benefits and protections of a union without having to pay dues. However, if this law destroys all unions, then all workers will lose the protections and benefits provided by such labor unions.
Labor Unions and the Evolution of Right-to-Work Laws
As the United States became an industrialized nation, particularly at the beginning of the 1900s, the unfairness in the power that employers had over employees became more and more clear.  Unfettered by any law, employers had complete control over the number of hours employees worked, had complete control over the conditions in which they worked, and could refuse to recognize any trade union attempting to collectively improve employee conditions.
Due to the clear inequality of bargaining power between employers and employees, Congress passed the National Labor Relations Act of 1935, which is commonly known as the Wagner Act.  The Wagner Act is foundational labor law in the United States, guaranteeing the right of private-sector employees to:
Organize into trade unions,
Engage in collective bargaining, and
Take collective action, such as strikes.
As a consequence, unions were able to push employers to provide a 40-hour workweek, weekends off, paid vacation and holidays, and overtime pay.  Also, unions had a significant impact on correcting the realities of low wages, unsanitary conditions, child labor, and many other terrible workplace conditions.
A decade later, to rebalance the scales between employers and workers, Congress passed the Taft-Hartley Act in 1947.  That Act amended the Wagner Act by allowing unions to be subject to unfair labor practice claims and, most importantly for this discussion, by granting states the power to pass right-to-work laws.
What is a "right-to-work" law?  In essence, right-to-work laws provide that an employee cannot be compelled to join a union or pay union dues.  Thus, the laws do not so much give someone a right to work but rather a right to not pay union dues.
The fundamental problem with a right not to pay union dues is that labor unions must act on behalf of all employees, dues-paying or not.  Thus, under the WV Workplace Freedom Act, Unions are required to provide their benefits and services to employees who do not pay into a union.
The West Virginia Supreme Court's Decision on the Workplace Freedom Act
In 2016, the West Virginia legislature passed the Workplace Freedom Act, which is West Virginia's version of a right-to-work law.  As soon as the legislation was passed, labor unions challenged the law in court, and the law was held unconstitutional by the Circuit Court of Kanawha County, in Charleston, West Virginia.  On April 21, 2020, the West Virginia Supreme Court reversed that lower court ruling.
The labor union plaintiffs in the case, including the AFL-CIO, put forward three primary arguments on why the Workplace Freedom Act should be held unconstitutional:
It impermissibly restricted the association rights of unions under West Virginia's Constitution
It amounted to an unconstitutional "taking" of a unions' property
It infringed on the liberty interests of unions because, under the right-to-work law, the unions' must provide their expertise and services for free to non-dues-paying workers
The Majority Opinion of WV Supreme Court
The West Virginia Supreme Court rejected all three arguments above, beginning its analysis by noting that no court in America has found a right-to-work law unconstitutional.
With regard to freedom of association, the court stated that the right-to-work law protects a worker's right "not to be forced to associate against their will."  Citing a 2018 U.S. Supreme Court opinion (Janus v. American Federation of State, County, and Municipal Employees Council), the WV court noted that the U.S. Supreme Court "highlighted the importance of protecting the rights of workers to be free from financially supporting labor organizations whose views they do not share."
Concerning the taking of union property, the court rejected the notion that non-dues-paying workers were getting valuable services from the unions for free.  The court stated that nothing in the right-to-work law required unions to act on behalf of non-dues-paying members and that only federal law requires unions to represent all employees.
With regard to the liberty interests, the court used the same analysis as with the taking argument, adding that only the federal law gives unions a choice to represent everyone or no one.  The court added, "the fact that labor organizations do not like the choice presented to them under the law does not mean they are without a choice."
Separate Opinions of WV Supreme Court Justices Hutchinson and Workman
Two justices filed separate opinions, which gave some clarity to the true intent behind the Workplace Freedom Act.
Justice Hutchison, in his concurrence, recognized that he, as a Justice, was duty-bound to uphold the law because it was within the WV legislature's power to enact it.  However, Justice Hutchison stated with no equivocation that "[r]ight-to-work laws serve to undermine unions," and that the wrongs that unions corrected "will more likely than not rise again."
Justice Workman, in her opinion concurring in part and dissenting in part, made clear that she disagrees with the U.S. Supreme Court decision (Janus) upon which the majority opinion is based, but that she must follow that court precedent.  She cited with favor a lower court stated that the West Virginia Supreme Court majority "demonstrates an inordinate lack of comprehension of the basic tenets of labor law:  the election of an exclusive union representative is a matter of necessity, not of choice."
Justice Workman also stated that the "mad rush" of states to pass right-to-work laws is meant to "choke off the lifeblood of labor unions."
Coal Mines Then – Pandemic Now: Does the Workplace Freedom Act Put WV Workers in More Danger?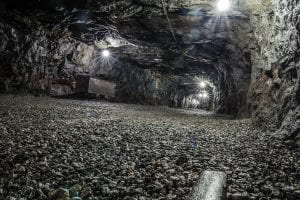 The court's decision to uphold West Virginia's Workplace Freedom Act comes at an interesting time.  We are currently in the middle of a devastating pandemic.  Today, more than ever, workers need to be protected, and employers do not appear to be appropriately responsive.
News stories abound regarding employees at grocery stores, big-box stores, and meat-packing companies who feel unsafe to go to work because employers are not providing sufficient safety equipment.  In fact, as of the writing of this piece, there have been over 10,000 coronavirus cases tied to the workspaces at meat-packing plants throughout the country.
Yet, despite such news, Amazon recently fired two employees after they publicly denounced the company's treatment of warehouse workers during the pandemic.  The question becomes:  Will the weakening of unions, through right-to-work laws weaken worker protections during the pandemic?
The National Institute of Occupational Safety and Health ("NIOSH") compiled a list of coal mine disasters in West Virginia from 1886 through 2010.  Those statistics show that as unionization increased in mines, there was a dramatic decline in the number of coal mine injuries and fatalities.
As with coal mine safety in West Virginia, perhaps unions would help workers today.  Those workers who must go to work during this pandemic deserve protection from employer neglect or indifference just as coal miners did a century ago.
Can the West Virginia Workplace Freedom Act Be Changed?
The West Virginia "Right-to-Work" law aka the Workplace Freedom Act was promoted by and voted for by Republican legislators. As the West Virginia Education Association points out, when the West Virginia Senate voted on the Right to Work law, every Republican voted in favor of it, and every Democrat opposed it.
Right-to-work laws do not, in the long run, help workers.  Although the nickname "right-to-work" is clever in that it sounds worker-friendly, such laws take funding away from unions.  As a result, unions will have less power and leverage against employer overreach.  Then, as a result of that loss of power, worker protections will diminish overall.
For example, Amazon is now firing employees for speaking out about Amazon's treatment of warehouse workers during the current pandemic.
Yet, because the West Virginia Supreme Court has now found the state's right-to-work law constitutional, the only way to change that law is to vote for state legislators who wish to repeal the Workplace Freedom Act, which will likely only be democrats.  The court's decision indicates that the court system is not the place where those who dislike the law can get it overturned.  It needs to be done by an act of the state legislature.
At West Law Firm, We Care About West Virginia's Workers and Offer Free Case Reviews
The work accident lawyers at West Law Firm are dedicated to helping wrongfully injured West Virginia workers recover full and fair compensation for their losses.  You have a right to a safe work environment.  Yet, sometimes employers put profit over safety, and workers might end up paying the price.  Even though workers' compensation is the main source of benefits for West Virginia workers, there are other options if you are seriously injured at work.
If you or a loved one was injured at work in West Virginia, we invite you to call us for a Free Consultation.  There is never a fee unless and until we recover compensation for you.  Our toll-free number is 1-877-943-WEST (9378), or you can fill out our online contact form.
Brooks West is a West Virginia personal injury lawyer who helps people who have been injured by negligence or wrongful conduct. He is the President and founder of West Law Firm and has been an attorney since 2005. Brooks is a Multi-Million Dollar Advocates Forum member and has been awarded the AV Preeminent Rating from Martindale-Hubbell.