Wills and Lawyer For West Virginia Heroes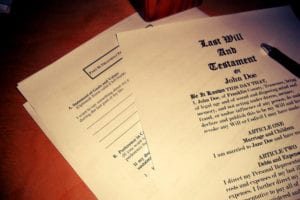 Charleston, WV — The Young Lawyers Section of The West Virginia Bar, headquartered in Charleston, West Virginia, has created a Wills for Heroes program for our fire fighters and police officers who put their lives on the line for us every day. Volunteer attorneys draft wills, medical power of attorneys, and durable powers of attorneys for first responders for free – see, lawyers are not all bad:-).  Statistics show that many folks do not have wills or any other form of estate planning.
When a loved one dies without a will, a tragic loss becomes even more difficult for survivors to bear.   Creating a will is a way to continue to offer support to our loved ones after we are gone.  There are a number of reasons why many resist creating a will, including facing the difficult prospect of death and fearing that a lawyer will cost more than they can afford.  Wills are generally not that expensive, and fortunately, for our police officers and fire fighters, an attorney will prepare their will at no charge.
The contact information of attorneys on the Excutive Committee of the Young Lawyer Section of the West Virginia Bar can be found at www.wvyounglawyers.com/executive_committee.html.   Feel free to contact them for more information on this wonderful program for our local heroes.  Or contact a West Virginia personal injury lawyer at West Law Offices for a free consultation if you've been injured.  West Law Offices is located in Charleston, WV, but proudly serves Beckley, Logan, Huntington Parkersburg and all of West Virginia.
Brooks West is a West Virginia personal injury lawyer who helps people who have been injured by negligence or wrongful conduct. He is the President and founder of West Law Firm and has been an attorney since 2005. Brooks is a Multi-Million Dollar Advocates Forum member and has been awarded the AV Preeminent Rating from Martindale-Hubbell.