Why it's important to speak with a personal injury lawyer immediately after an accident
If you or a loved one has been injured in an automobile crash or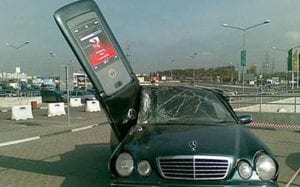 hurt by negligence, it is important to speak with an experienced personal injury attorney as soon as possible for many reasons. Evidence needs to be preserved as tire marks fade and accident scenes are cleaned.  Also, speaking with the other driver's insurance company before consulting with a lawyer experienced in handling automobile crash claims can severely hurt your case.
Insurance adjusters often try to take recorded statements of accident victims while they're still injured and before they have had the opportunity to speak with an attorney.  The lawyers at West Law Firm have been on both sides of these recorded conversations, both as attorneys for insurance companies and attorneys for the injured.  Thus, we have seen first hand how adjusters try to put words "into the mouths" of accident victims.
Insurance adjusters are professionals whose job is to pay the least amount of money as possible for injury claims. Therefore, they will often do whatever it takes to delay, deny and defend your claim.  Also, some insurance adjusters routinely try to persuade injured claimants to take a low, quick settlement, even before the injured know how much future medical treatment they will need or how much it will cost.
At West Law Firm, all we do is help people who have been injured or killed by negligence or other misconduct.  Like the insurance adjusters, we too are pros and can help you recover full and fair compensation for your losses.
For a FREE consultation with a personal injury lawyer, call West Law Firm
If you would like a FREE and confidential Case Evaluation, call us today toll free at 1-877-943-WEST (1-877-934-9378).  With West Law Firm, you never have to worry about whether you can afford a lawyer because there's no fee unless and until we get money for you.
Brooks West is a personal injury lawyer with almost two decades of experience and the founder and President of West Law Firm. Brooks is a member of the Multi-Million Dollar Advocates Forum, which represents one of the most prestigious groups of injury lawyers in the United States — fewer than 1% of U.S. attorneys are members. Brooks has also been awarded the AV Preeminent Rating from Martindale-Hubbell. Above all, Brooks' mission is to provide clients with life-changing results.