Why Are Older Workers at an Increased Risk of Dying in a Workplace Accident?
How to Help Protect Older Workers in West Virginia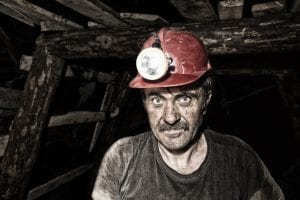 More older people are dying at work than ever before. Why is this when workplace fatalities have decreased overall?  Below are several possible explanations and some tips on what you can do to help keep yourself and loved ones safe at work.
More Older Workers in the Labor Market
In the ten-year period from 2005 to 2015, the increase in the population of workers overall was 6 percent.  However, during that same period, the number of people in the workplace who were 55 years old and older increased by a whopping 37 percent.
With an older labor market, there is a chance that when workplace accidents occur, they will be more serious overall. In fact, that inference is supported in a recent analysis by the Associated Press conducted in mid-2017. Ken Scott, an epidemiologist with the Denver Public Health Department, added that all of the physical changes associated with aging "could potentially make a workplace injury into a much more serious injury or a potentially fatal injury."
Given that the United States government estimates that older workers will account for one-quarter of the entire American workforce by the year 2024, the needs of, and risks associated with, older workers should to be addressed by government agencies and employers alike.
Why Do Older Workers Face an Increased Risk of Death While Working?
As you would expect, the primary reason why older workers face an increased risk of death while working is because of the process of aging.  Aging impacts a number of health conditions and outcomes:
Chronic Health Issues.  The two most common health conditions that affect older workers are arthritis and hypertension, which could manifest in difficulties with certain physical tasks, like pushing, pulling, and lifting.
Decreased Muscle Strength.  Older workers tend to experience diminished muscle strength over time, which may result in an increased risk for slips and falls.
Vision and Hearing Loss.  The vision and hearing impairments that people suffer as they age also could lead to safety issues in the workplace.
That said, according to a report from the Centers for Disease Control and Prevention, older workers tend to have fewer workplace injuries compared to their younger colleagues.  Yet, when accidents involving older workers do occur, the resulting injuries tend to be more serious and require a greater amount of healing time.
How to Minimize the Risk of Workplace Injuries for Older Workers?
There are a variety of low-cost workplace solutions that employers can put in place immediately that would be simple and effective in creating an "age-friendly workplace."  Here are just a few strategies:
Fix or Remove Workplace Hazards:  Any effort to reduce workplace injuries should begin with taking stock of the possible physical hazards that exist in the workplace, particularly hazards that present difficulties for older workers, such as uneven floor spaces or other slip-and-fall hazards.
Training and Skill Building:  Not surprisingly, many workplace accidents can be avoided if employers follow proper safety procedures, including to make sure that employees are fully trained on whatever equipment they use.
Be Conscious of Ability: Self-paced work, self-directed rest breaks, and tasks that are less repetitive would help to limit risks for older workers.
Emphasize Flexibility:  If given a choice, workers would prefer flexibility in scheduling and tasks over additional vacation time.  Thus, an age-friendly workplace would give workers some control over their schedule, work location, and work conditions. This would enable older workers to pay more attention to and work within their limitations.
Reduce Sedentary Work:  Workers of all ages struggle with prolonged, sedentary work.  Having sit/stand workstations and on-site physical activity opportunities can help decrease the chance of workplace injury.
Aging Workforce Management Skills for Supervisors: Training management staff on successful ways to manage a multi-generation workplace will also pay dividends in workplace safety.
Distinguish Without Discriminating
With all of this focus on older worker injuries, it is possible that some might make the mistake of lumping all older workers together under one label of being "accident prone."  That would be an inaccurate characterization and could lead to age discrimination.  It bears repeating that older workers tend to get in less accidents than their younger co-workers.
In that vein, we cannot forget the myriad benefits that older workers bring to the workplace.  Not only do older workers tend to be more safety conscious and cautious on the job, but also older workers tend to have more experience, often possess more productive work habits, report lower levels of stress on the job, and in general, are better at getting along with co-workers.  Thus, older workers bring great value to the workplace and employer.
West Law Firm Fights for Workers Injured in West Virginia
West Virginia workers have a right to a safe work environment.  Unfortunately, employers sometimes put profit over safety, and workers get injured or killed as a result.  Workers' compensation is the primary source of benefits for workers.  Yet, with the help of an experienced work injury lawyer in West Virginia, you may have other options if you have been seriously injured or have a loved one who died while working.
Accordingly, if you or a family member died or has been seriously injured at work, we invite you to call one of our West Virginia attorneys today for a free consultation.  Our toll-free number is 1-877-943-WEST (9378).  There is never a fee unless and until we recover money for you.  West Law Firm is located in Charleston, West Virginia, and our experienced workplace accident attorneys serve clients throughout West Virginia.
Brooks West is a West Virginia personal injury lawyer who helps people who have been injured by negligence or wrongful conduct. He is the President and founder of West Law Firm and has been an attorney since 2005. Brooks is a Multi-Million Dollar Advocates Forum member and has been awarded the AV Preeminent Rating from Martindale-Hubbell.