Whiplash Injuries: Causes, Symptoms, and Treatments
What is a Whiplash Injury?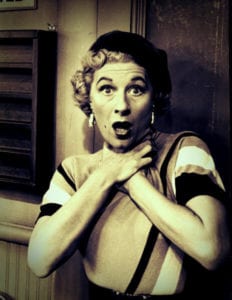 Whiplash is a nonmedical term often used to describe an injury to the soft tissues of the neck. However, doctors still sometimes use this term or they may use more specific terms such as cervical strain, cervical strain, or hyperextension injury.  In whiplash injuries, some or all of the soft tissues of the neck are injured including the discs, tendons, ligaments, cervical muscles, and nerve roots.
What Causes Whiplash?
Whiplash is caused by an abrupt jerking motion of the head often when the victim is not suspecting it.  Car accidents are the most frequent cause of whiplash injuries.  However, slip and falls, work related accidents, contact sport injuries, being assualted and most other types of accidents can cause whiplash.  Car accidents that involve speeds as low as 15 miles per hour can cause whiplash injuries, and lower speed impacts do not necessarily mean less severe injury to the neck.
What Are the Symptoms of Whiplash?
Whiplash symptoms may be delayed for 24 hours or more after the initial trauma. However, the sooner you develop symptoms, the greater chance of serious and sometimes permanent damage.  People who have suffered a whiplash injury will develop one or more of the following symptoms.
Neck pain and stiffness
Difficulty moving the neck causing limited range of motion
Headaches
Pain in the shoulders or between the shoulder blades
Back pain
Muscle spasms in the back
Pain or numbness shooting from your neck into either shoulder or arm
Dizziness
Ringing in the ears or blurred vision
Irritability, sleep disturbances, fatigue
How Is Whiplash Diagnosed?
In most cases, whiplash injuries involve soft tissues such as the discs, muscles and ligaments of the neck, and cannot be seen on X-rays. Specialized imaging tests, such as CT scans or magnetic resonance imaging (MRI) may be required to diagnose whiplash.
When to Seek Medical Treatment
The best time to seek medical treatment is immediately after a neck injury.  The risks associated with a possible neck injury are great, so it's best not to attempt to diagnose and self-treat.  Also, if the injury was caused by a car accident, any delay in treatment will likely be used by the insurance adjuster to minimize any property bodily injury claim you may have.  The insurance adjuster will likely argue that if you were really injured, then you would have sought immediate medical attention.
Many doctors advise that you should call 911 emergency medical services if you develop any of the following symptoms shortly after injury:
Neck pain
Shoulder pain
Headache and/or dizziness
Pain in either or both arms, especially if radiating from the neck
Weakness or tingling in the arms or legs
How Is Whiplash Treated?
No single treatment has been scientifically proven to be effective for every whiplash injury.  In my experience as a personal injury lawyer working with many clients who have suffered a whiplash injury, each person responds differently to the different available treatments.  For example, chiropractic care works for some patients, whereas physical therapy works much better for others.  I have seen many personal injury clients improve only a little after seeing a chiropractor only to get completely better after they received physical therapy.
The standard treatment options include pain relieving medications such as ibuprofen, Motrin or Aleve sometimes accompanied by prescription muscle relaxers.  However, medicine will not cure a whiplash, so one or more of the following will likely be necessary to help heal the damage caused by the whiplash: gentle exercises, physical therapy , massage, heat, ice, injections and ultrasound.
Contact a West Virginia Whiplash Injury Attorney
The above is not intended to be medical advice as I am a personal injury lawyer not a doctor. So if you have suffered a neck injury, please consult your doctor or 911.  If you have been injured in a car accident or by negligence, please feel free to contact a West Virginia personal injury lawyer at West Law Offices for a free consultation .  Call us today toll free at 1-877-943-9378.
Brooks West is a West Virginia personal injury lawyer who helps people who have been injured by negligence or wrongful conduct. He is the President and founder of West Law Firm and has been an attorney since 2005. Brooks is a Multi-Million Dollar Advocates Forum member and has been awarded the AV Preeminent Rating from Martindale-Hubbell.