What Types of Cases Do Personal Injury Lawyers Handle?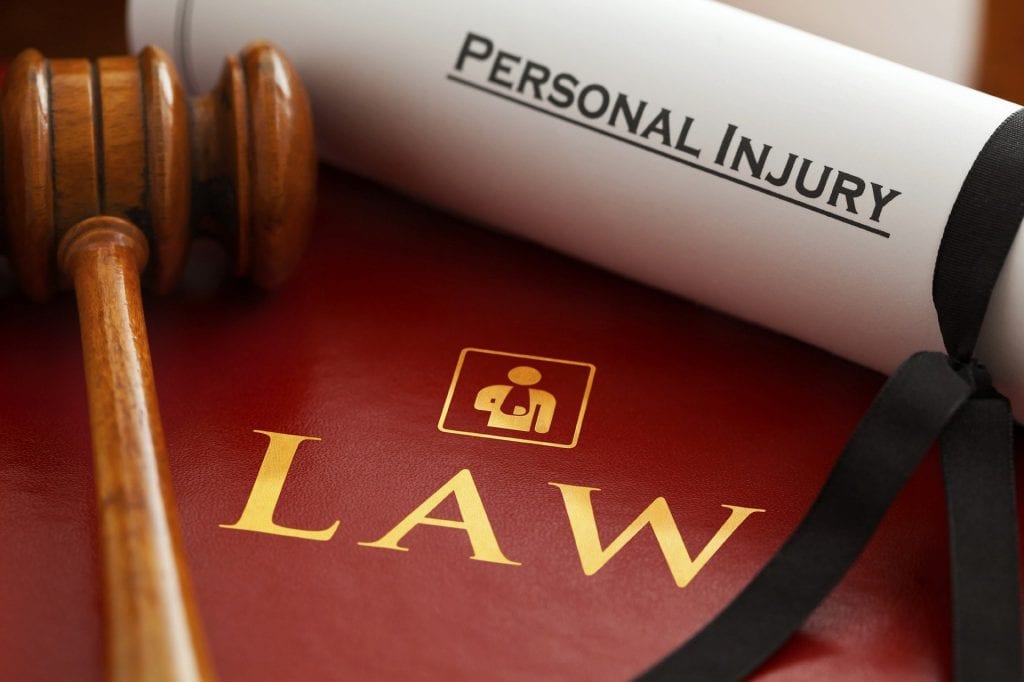 Each year, over 24 million Americans go to the emergency room because of injuries caused by accidents, many of which are caused by negligence, dangerous drugs, or defective products. Personal injury law provides accident and injury victims the opportunity for compensation in many of these cases. Below is a summary of the majority of these types of cases, which personal injury lawyers typically handle.
While every injury is not necessarily someone else's fault, it's usually a good idea to speak with an experienced personal injury lawyer if you suspect you've been injured because of the conduct of another person, corporation, or government entity. That way, you'll at least get an idea about what your rights and options are, which will help you make the best decision for yourself and your family. 
Get a Free Consultation With an Experienced West Virginia Personal Injury Lawyer Today: Call toll free 1-877-943-9378 (WEST)
Motor Vehicle Accidents
One of the most common types of personal injury cases that personal injury attorneys handle are cases involving motor vehicle accidents. In fact, car accident cases are the most commonly filed type of personal injury case across the United States, according to the Bureau of Justice Statistics. These cases are not just limited to collisions between two vehicles—personal injury lawyers also handle motor vehicle accident cases involving car collisions with pedestrians, motorcyclists, bicyclists, and buses.
A common cause of motor vehicle accidents is driver negligence. Some examples of driver negligence include driving while fatigued, distracted driving, and speeding. When a negligent driver causes a collision that results in an injury to another party, that person may be eligible for compensation for their injuries.
At West Law Firm, we help people with all types of motor vehicle accidents, including the following:
Drunk Driving Accidents
Motorcycle Accidents
Pedestrian/Auto Accidents
Hit and Run Accidents
Slip and Fall Accidents & Other Premise Liability Claims
Slip and fall accidents is another type of case that personal injury lawyers frequently handle. Generally, property owners must keep their premises reasonably safe and free of hazards or dangerous conditions to protect those on their property.
If the property owner fails to uphold their legal duty, which causes someone on their property to suffer an injury, they may be legally liable for the incident. If you suffer an injury in a slip and fall accident, a personal injury lawyer can help you determine if you may have a case against the property owner.
Work Accident Claims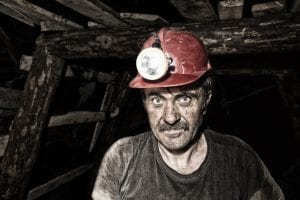 Another type of case that some but not all personal injury lawyers handle is work injury claims. In West Virginia, workers' compensation is the main source of benefits for workers injured on the job. However, there may be other options available under certain circumstances.
You may have another type of claim, such as a deliberate intent claim against your employer, or you may also have a negligence claim against a third party. In cases involving intentional injury from your supervisor, coworker, or employer, you may be able to pursue compensation against them directly with a personal injury claim.
At West Law Firm, we handle almost all types of serious work injury cases in WV:
Fracking Worker Injuries
Heavy Equipment and Machinery Injuries
Power Linemen/Utility Worker Injuries
Dog Bite and Dog Attack Injuries
Dog bite cases are also handled by personal injury lawyers. Different states and even different cities have different laws regarding liability for dog bite accidents. In West Virginia, the law is "strict liability" for dogs at large. 
Strict liability essentially means that the owner is liable for dog bite injuries if they allow their dog to run at large regardless of what the owner knew or should have known about their dog. Many dog bite cases involve simple negligence, though. A personal injury lawyer can assess the facts involved in your case and advise you of your legal options going forward.
Nursing Home Abuse and Neglect
Many personal injury lawyers handle nursing home abuse and neglect cases. Nursing homes and assisted living facilities must provide a certain standard of care for the residents. If the nursing home facility or its employees fail to do so, it can result in legal liability.
If the nursing home is negligent in any way, whether the negligence involves intentional or unintentional acts, it may be held legally liable for injuries suffered by a nursing home resident. Some signs of nursing home abuse or neglect include the following:
Unexplained signs of injury such as bruises, welts, or scars, especially if they appear symmetrically on two sides of the body
Broken bones, sprains, or dislocations
Untreated injuries and injuries in various stages of healing
Bed sores/failure to turn resident on a regular schedule
Report or signs of drug overdose or failure to administer medication regularly (a prescription has more pills remaining than it should)
Head, neck or brain injury
Resident's report of being neglected
Unusual weight loss, dehydration, malnourishment
Poor Hygiene, Soiled Bedding
Defective Products, Drugs, and Medical Devices
Some personal injury lawyers also handle cases involving defective products, drugs, and medical devices. When a corporation acts irresponsibly and causes harm to consumers of its products, drugs, and medical devices, it can and should be held legally liable for the resulting injuries. 
When a widely distributed product, drug, or medical device is found to cause harm, there may be a large group of people injured in some way. These types of cases may be handled as class actions. 
If you have been injured due to a defective product, drug, or medical device, it is a good idea to speak with a personal injury attorney to learn more about your legal options moving forward. As with most other types of cases, it is better to seek legal advice sooner rather than later to avoid being barred from filing a claim due to the statute of limitations.
Medical Malpractice
Some personal injury lawyers also handle medical malpractice cases. A medical malpractice claim may be brought when a doctor or another health care professional provides a treatment that is below the appropriate medical standard of care, which results in an injury to the patient.
It is important to understand that not every poor medical outcome is a result of medical malpractice. These types of cases can be extremely complex, so it is essential to hire a personal injury attorney with experience in the area of medical malpractice. A personal injury lawyer with experience handling medical malpractice cases can assess the facts of your case and help you move forward with it if there is enough evidence to support a medical malpractice claim.
The Statute of Limitations — Time Limits on Personal Injury Claims
It is also important to file a personal injury claim sooner rather than later since taking action too late may you to lose your accident claim due to the statute of limitations. This means that you may lose your legal right to pursue compensation for your injuries if you do not file the case within a specific time frame. A personal injury lawyer can help you understand any filing deadlines for your case and help ensure that you file your case on time.
Free Case Evaluation With an Experienced West Virginia Personal Injury Lawyer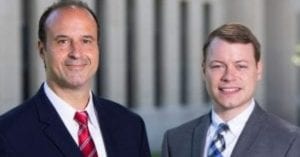 The West Virginia personal injury attorneys at West Law Firm have many years of experience successfully handling personal injury cases on behalf of their clients. At West Law Firm, our lawyers put the needs of our clients first, and work hard to provide excellent and compassionate legal services. 
We know what it takes to fight aggressively on our clients' behalf to help them recover full and fair compensation for their injuries. We stand by our clients every step of the way, from the initial stages of filing the case through settlement or trial when necessary. Contact our office today to schedule a consultation to meet with one of our attorneys to learn more about what we can do to help.
Our toll free number is 1-877-943-9378(WEST), and with West Law Firm there's No Fee unless and until you recover compensation.
Brooks West is a West Virginia personal injury lawyer who helps people who have been injured by negligence or wrongful conduct. He is the President and founder of West Law Firm and has been an attorney since 2005. Brooks is a Multi-Million Dollar Advocates Forum member and has been awarded the AV Preeminent Rating from Martindale-Hubbell.