Search Underway for a Vehicle involved in a West Virginia Accident Death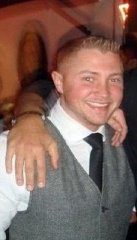 CHARLESTON, WV – Search is underway for a vehicle involved in a car wreck that killed 25-year old William Zachary Hudnall.  According to the Kanawha County Sheriff's Department, at about 1 a.m. on Monday night, Mr. Hudnall was traveling east on Interstate 64 near Cross Lanes, West Virginia, when he encountered an unknown vehicle that was either stopped or traveling slowly without lights.
Mr. Hudnall's 1990 Toyota Celica struck the unknown vehicle and lost control.  The Kanawha County Sheriff's Department said that a Cargo Van, driven by David Westover, 56, of South Charleston, then struck Hudnall's vehicle from the rear.  The force of the collision pushed Hudnall into the path of a Buick LaSabre, being driven by Mark Puryear, of Louisa, Kentucky, according the Sheriff's Department.
Unfortunately, Mr. Hudnall died from his accident related injuries on Tuesday after he was transported to CAMC General Hospital in Charleston, West Virginia.  Police are looking for the driver of the unknown vehicle. The vehicle is believed to be a pickup truck possibly with a lift kit.  It may be raised higher off the ground than standard trucks, and it will likely have significant rear-end damage.
The Kanawha County Sheriff's Department is asking anyone who has information about the unknown vehicle to please call 304-357-0160.  If you have information about this tragic motor vehicle accident, you may be able to help prevent an accident like this from happening again by calling the Sheriff's Department.  Our prayers at West Law Offices are with William Hudnall and his family.
UPDATE (June 5, 2012): Charleston man faces charges in 2011 fatal hit-and-run
Brooks West is a personal injury lawyer, founder, and President of West Law Firm. He has been helping those wrongfully injured in West Virginia for almost two decades. The results and service he provides his clients have earned him membership in the Multi-Million Dollar Advocates Forum and the AV Preeminent Rating from Martindale-Hubbell. Brooks is most proud of the many 5-star reviews he has received from satisfied clients.