West Virginia Personal Injury Lawyer Tips
Tip:  Understanding WV Personal Injury Law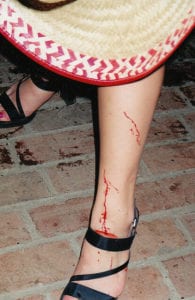 People who have been injured in an accident or by the negligence of another person, corporation, or government agency usually have what is called a personal injury claim.  However, in some circumstances, a person injured may have a case even if no one else was at fault.  That's why if you or a loved one has been injured it's advisable to contact a WV personal injury lawyer as soon as possible even if you are not sure you have a claim for injuries.  Personal injury cases often involve auto accidents, medical malpractice, slip and falls, dangerous or defective products, work accidents, and dog bites; however, West Virginia personal injury law applies to virtually every situation where someone is injured.
West Virginia, like all states, has a statute of limitations which limits the time in which you can file your West Law Firm accident lawyers in West Virginia case. The statute of limitations is different for different claims.  In addition, some injuries manifest some time after the accident, sometimes months later. Common injuries that may not be noticeable at first include back and neck injuries suffered in an auto accident or slip and fall.  Thus, it's important to consult with an attorney if you think you've been injured to determine the statute of limitations applicable to your claim. If you or a loved one has been injured, Contact West Law Firm for a free consultation with a West Virginia personal injury lawyer West Law Offices for a free consultation, toll free, at 1-877-943-WEST(9378).
Tip:  Choosing a Personal Injury Lawyer
It's best to choose A West Virginia lawyer experienced in trying and settling cases involving the law of torts. A tort is a wrongful act, which can be intentional or negligent, that causes an injury.  A tort is usually remedied through an award of money damages. Some lawyers specialize in specific areas of personal injury law.  For example, some lawyers only handle cases involving auto accidents, others only handle medical malpractice claims, and some only litigate work related accident cases.
There are certain types of cases that some personal injury lawyers avoid, such as motorcycle accidents, medical malpractice, class actions, and truck accidents.  Cases involving medical malpractice, truck and motorcycle accidents often involve complex issues not applicable to auto accident cases.  These cases require exceptional skill and experience on the part of the attorney.
West Virginia lawyer West Virginia accident lawyershas the skill and experience that you need in these types of personal injury cases. At West Law Offices, we litigate virtually all types of injury cases, including complex medical malpractice claims. If you or a loved one has been injured, contact us as soon as possible for a free consultatoin to protect yourself and preserve your rights.
Tip: WV Personal Injury Law
West Virginia personal injury law, also known as torts, usually involves four elements: duty, breach, causation, and damages.   At the heart of personal injury claims is whether a person was injured by another's negligence or intentional acts. Negligence involves an individual unintentionally causing harm to another by way of his or her carelessness. Car and truck accidents, Medical malpractice lawyers in Charleston West Virginia, and slip and fall accidents are generally considered negligence. Intentional acts causing injury include assault, battery, false imprisonment, malicious prosecution, and defamation of character.
In West Virginia, there is a claim for injured workers defined by statute to be an act of "Deliberate Intent".  These acts involve work related injuries but don't necessarily need to be intentional.  If a person is injured at work, he or she can typically claim worker's compensation but generally cannot recover damages from their employer.  However, there is an exception to this rule.  A person injured on the job can recover damages from their employer if they can prove the employer acted deliberately or if they can prove five statutory elements.  Visit our FAQ for personal injury lawyers in West Virginia for more information.
Additionally, an injured person may collect compensation above and beyond his worker's compensation benefits, if a third party caused the injury. For example, if a person is injured by a defective piece of equipment, he may be able to recover worker's compensation in addition to compensation he may be able to recover from the manufacturer, distributor, and/or seller of that equipment
Brooks West is a personal injury lawyer, founder, and President of West Law Firm. He has been helping those wrongfully injured in West Virginia for almost two decades. The results and service he provides his clients have earned him membership in the Multi-Million Dollar Advocates Forum and the AV Preeminent Rating from Martindale-Hubbell. Brooks is most proud of the many 5-star reviews he has received from satisfied clients.