West Virginia Pain Killer Epidemic and Pill Mills
In West Virginia, the abuse of prescription painkillers has become an epidemic, and our state leads the nation in drug overdoses. But why? Where are these pills coming from and why is it so bad in West Virginia?
Pill Mill Pharmacies and Doctors in West Virginia
Throughout West Virginia, several "pill mill" doctors and pharmacies are alleged to have distributed hundreds of thousands of doses of prescription medication over a short period of time.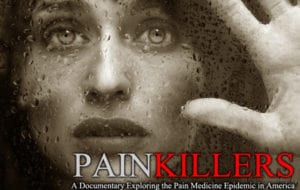 Often, these pill mills are disguised as independent pain-management centers that fill pain prescriptions with little to no physical exam or review of medical records. For example, in 2011, it was reported that a medical center in Williamson was charging $450 dollars for a first visit and then patients could visit monthly, pay $150 without seeing a doctor and easily have prescriptions for pain management or anxiety refilled. In order for a doctor to understand the context of a patient's needs, communication and trust must be a part of the patient-health care provider relationship. Whether it's due to a work injury, auto accident, or illness like cancer, many West Virginians suffer from chronic and debilitating pain and need a doctor who will listen to their needs and accurately prescribe pain management medications, if needed, for the benefit of the patient. Unfortunately, pill mills seem to only be driven by money.
Because of these greed-driven practices, among other factors, families throughout West Virginia have been devastated by the problems associated with drug abuse and far too many have lost people they love. Most people who have become addicted to pain or anxiety medication didn't plan on getting addicted. The medicine made them feel better, and they trusted the physician who prescribed their medication.  Most people trust doctors and pharmacists to their care and were taking drugs that were "legally" prescribed by someone they thought they could trust.
Sadly, painkillers and anti-anxiety drugs are highly addictive and can change the brain, causing the need for medication to just feel "normal." Addiction is a brain disease that can create changes in the brain that last for a long time and sometimes permanently.
This might sound like a familiar scenario, " I started taking pain pills because I had knee surgery, but I kept taking the painkillers even when it wasn't hurting because I hated the way I felt when I tried to stop taking pain pills." This behavior leads to a strong dependence on the medication, however, only 1 in 10 Americans who develop a substance abuse disorder are able to adequately receive treatment.
West Virginia Pill Mills Ordered to Close
Fortunately, many of the "pill mills" that operate as pharmacies or pain clinics have been ordered to shut down by the state. Recently, the Hope Clinic in Raleigh County was shut down due to failed inspections. The Hope Clinic doesn't agree with the charges being brought against them but are cooperating with regulatory authorities in order to better meet expectations. This is one of five chronic-pain management facilities the state of West Virginia has declined to license.  As of now, the state has declined to license five pain management facilities, they include: Hope's clinics in Beaver and Kanawha City; Punnamma Memorial Rehab Clinic,Vienna; and Beckley Pain Clinic and Med-Surg Group in Raleigh County.
Guns, Faulty Prescriptions at Shut-Down Charleston, WV Pain Clinic 
The now-closed Charleston pain clinic with the ironic name "Hope Clinic" employed gun-toting ex-police officers who essentially ran the facility and used a special machine to churn out large quantities of pain-pill prescriptions for patients while doctors watched from the sidelines, according to a state inspection report.
The former doctor in charge at Hope Clinic told inspectors: "I feel like I have no control over the clinic. I feel powerless."
Hope Clinic closed its Charleston practice in late February. The state Office of Health Facility Licensure concluded that the clinic put patients' health and safety at risk.
"One of our biggest concerns was they did not have trained medical staff involved in the assessment of patients," said Jolynn Marra, who heads OHFLAC, a division of the Department of Health and Human Services. "After reviewing what was going on at that clinic, we had a real concern for patient safety and welfare."
Free Case Evaluation with an Experienced Personal Injury Lawyer
Has someone in your family suffered from an overdose resulting from prescribed medications provided by a facility that you suspect violated patient safety rules and state protocols and laws? If you have suffered the loss of a family member as a result West Virginia pill mills, you may have a wrongful death claim. It takes an experienced and knowledgeable attorney to prosecute these complex claims involving doctors, pharmacies and intricate state and federal laws. The lawyers at West Law Firm are experienced in litigating complex personal injury cases including those involving wrongful death and medical malpractice. We invite you to call our office toll free for a Free Consultation at 1-877-943-WEST (1-877-943-9378).
Brooks West is a West Virginia personal injury lawyer who helps people who have been injured by negligence or wrongful conduct. He is the President and founder of West Law Firm and has been an attorney since 2005. Brooks is a Multi-Million Dollar Advocates Forum member and has been awarded the AV Preeminent Rating from Martindale-Hubbell.