West Law Firm Attorney David Dobson Named to WV Super Lawyers Rising Star List and Martindale-Hubbell's AV Preeminent Ratings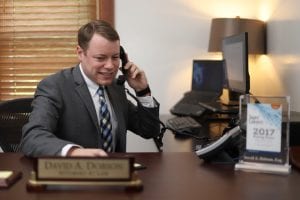 West Law Firm LC, known for being a highly rated West Virginia personal injury law firm that also regularly supports the community and local charities, announced that one of its attorneys, David Dobson, has been selected once again to the Super Lawyers Rising Star List. David was named to this Super Lawyers list in the field of personal injury law, a distinction given to only about 2.5% of all attorneys.  David was also recently awarded Martindale-Hubbell's AV Preeminent Rating, an honor given to only about 10% of all lawyers.
What is the Super Lawyers Rising Star Award
The Rising Star award is a limited award given to a small number of attorneys in each state every year and goes to attorneys who have earned the respect of peers as one of the top-rated attorneys in the nation. David earned this prestigious award through a highly selective process that reviews lawyers from firms throughout the United States. This rigorous process goes as follows:
What is Martindale-Hubbell's AV Preeminent Rating
For more than 130 years, Martindale-Hubbell has been evaluating attorneys for their legal ability and ethical standards. The goal of Martindale-Hubbell ratings is to, "help keep the public informed when deciding to do business with an attorney or law firm."
They conduct a thorough review of attorneys who want to receive a Martindale-Hubbell® Peer Review Rating™.  Attorneys receive one of the following Review Ratings™ types when the review process is complete:
AV Preeminent®: "The highest peer rating standard. Attorney's who are ranked at this level have the highest level of professional excellence for their legal expertise, communication skills, and ethical standards by their peers."
Distinguished: "An excellent rating for an attorney who has some experience and is widely respected by their peers for their professional achievement and ethical standards."
Notable: "A rating is given to a lawyer who has been recognized by a large number of their peers for their strong ethical standards."
David was awarded the, AV Preeminent Rating, the highest rating possible by Martindale-Hubbell.
More About David Dobson
David has earned a reputation among clients, other attorneys, and insurance adjusters as a strong, hardworking advocate who fights tenaciously to recover full and fair compensation for his clients. In addition to providing clients outstanding financial results, David is equally well known for the caring and attentive legal service and representation he provides each client, as dozens of clients' 5-star reviews confirm.
David is licensed to practice in all West Virginia state courts and the United States Southern District Court of West Virginia. David focuses exclusively on helping wrongfully injured clients and handles a wide range of personal injury cases, including the following:
About West Law Firm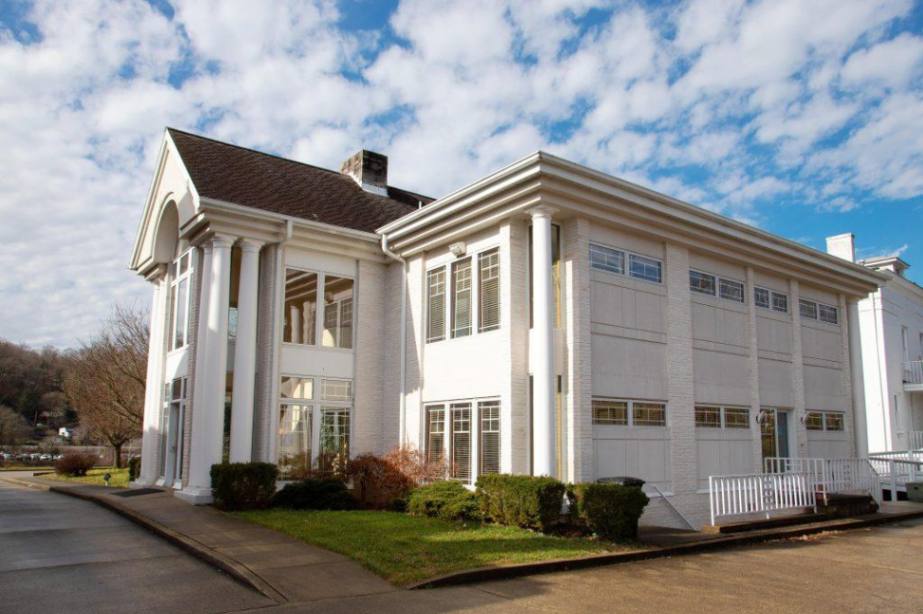 West Law Firm is located just a couple of blocks from West Virginia's capitol in Charleston, West Virginia. It has a beautiful view of the Kanawha River and is handicap accessible. Brooks West founded  West Law in 2010 after working for one of the largest personal injury firms in the state. Brooks noticed that even with the numerous personal injury firms in West Virginia, something was missing. There did not seem to be enough attorneys who put clients first. That's why he started West Law Firm with the mission to, "help people who have been wrongfully injured recover full and fair compensation while providing them excellent caring service – the kind of service and results we would want for our family should they ever need a lawyer."
For this reason, West Law Firm lives by its mission still today, helping people across the state and country. West Law represents clients with all kinds of personal injury and wrongful death claims, including the ones above and those below:
Free Consultation with a Charleston, West Virginia Accident & Injury Lawyer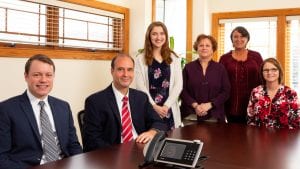 For a free and confidential consultation with one of West Law Firm's experienced personal injury attorneys, we invite you to call us today toll-free at 1-877-943-9378(West). We are located in Charleston, WV, but serve clients throughout West Virginia and the United States. If you can't come to us, we'll come to you. There's also no fee unless we recover compensation for you.
Brooks West is a West Virginia personal injury lawyer who helps people who have been injured by negligence or wrongful conduct. He is the President and founder of West Law Firm and has been an attorney since 2005. Brooks is a Multi-Million Dollar Advocates Forum member and has been awarded the AV Preeminent Rating from Martindale-Hubbell.