Tractor Trailer Crash Closes Northbound Lanes of WV Turnpike
A tractor trailer hauling corrosive material overturned on Interstate 77 near the Mossy/Oak Hill exit Tuesday morning. The tractor trailer crash prompted West Virginia law enforcement to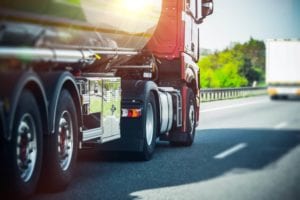 put in place an emergency detour on the West Virginia Turnpike northbound lanes, near Oak Hill West Virginia.
Exit 48 Detour on Interstate 77
The West Virginia Department of Transportation says the detour directs traffic to get off the turnpike at Exit 48 and follow U.S. 19 to Interstate 79 where vehicles can then get back on the interstate.
Oversize loads aren't permitted on the detour though because of restrictions on the New River Gorge Bridge.
Media report the truck driver was taken to the hospital, and it could be several hours before the West Virginia Turnpike reopens.
Ask a West Virginia Tractor Trailer Accident Attorney
At West Law Firm, we wish the truck driver a speedy recovery. We also wish travelers driving on the WV turnpike a safe journey. If, however, you or a loved one has been injured in a car accident or a tractor-trailer crash, we invite you to call West Law Firm today for a free consultation. Our toll free number is 1-877-943-9378. If you can't come to us, we will send an experienced West Virginia injury lawyer to you.