The West Virginia Legislature's War on Seniors in Nursing Homes
Serious physical, sexual and verbal abuse of seniors in nursing homes are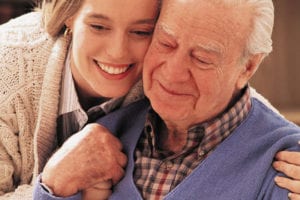 "numerous", according to a U.S. Congressional Report.
The study found that 30 percent of nursing homes in the United States — 5,283 facilities — were cited for almost 9,000 instances of nursing home abuse over a two-year period.
Common problems included untreated bedsores, inadequate medical care, malnutrition, dehydration, preventable accidents, and inadequate sanitation and hygiene, the report said.
Many of the abuse violations were serious enough "to cause actual harm to residents or to place the residents in immediate jeopardy of death or serious injury."
"What we have found is shocking," says Rep. Henry Waxman, the U. S. Congressman who initiated the study.
West Virginia Legislature Sides with the Nursing Home Lobby
Despite the fact that  38% of West Virginia's nursing homes are rated two stars or below and only 11% are rated five stars for quality of care, the West Virginia Legislature has decided to focus on increasing nursing homes' profits instead of working to make nursing homes safer for senior residents.
For example, a senior has a constitutional right to a jury trial when they have been abused, neglected and injured by a nursing home. However, just this week, the State Senate passed SB 421 that limits caps on punitive damage awards that were available to seniors when they were harmed by a nursing home's reckless and intentional behavior. This law just adds to the harm abused nursing home residents suffer, and takes away a means to motivate nursing homes to provide better care to its residents.
Now the Senate is going a step further with SB 493, which would allow someone other than the nursing home resident to use a medical power of attorney to waive that resident's right to a jury trial when they have been abused, neglected, harmed or killed by a nursing home.  If there is no medical power of attorney in place, this bill would give the State of West Virginia the authority to waive that right on behalf of the patient.
"Medical power of attorney authorizes someone to make medical decisions for you, not legal ones and certainly not waiving your right to a jury trial if you're injured.  These binding arbitration clauses are hidden in boilerplate contracts and other admission documents for nursing homes.  People sign them without even knowing the clauses are there because nursing homes aren't required to disclose them," according to the West Virginia Association of Justice.
"What's worse is that the proposal allows the state to step in and sign away your rights if you do not have a power of attorney.  The last thing the government should ever be allowed to do is sign away a citizen's constitutional rights.  It's outrageous that it's even being considered.  No one would ever allow the state to sign away our 1st Amendment or 2nd Amendment rights, so every West Virginian should demand that the state not be allowed to sign away our 7th Amendment rights."
Arbitration is a substitute for the right to go to Court.  In arbitration, an individual or panel of individuals decide the dispute instead of a judge or jury in a court of law.  While arbitration can be a useful tool if the parties have equal bargaining positions, it is an unfair process for nursing home patients who are in a far weaker economic position than the wealthy corporations that own the facilities.  Arbitration has several characteristics which make it harder for an individual to prevail in disputes against the business, including steep case filing fees and hourly rates for each arbitrator from $100 to $450 per hour as well as provisions that defeat legislatively-enacted consumer protection laws.  Deposits of $25,000 are a common requirement to bring a case.  Arbitration panels are also inherently biased against the patient, since the corporation typically uses the same arbitrators for all of its actions.  If the arbitrators want to keep receiving a check for services, they will not rule against the nursing home."
Stop the West Virginia Legislature's War on Seniors
To help stop the West Virginia Legislature's war on seniors merely to increase nursing home profits, please click this link. It will send a pre-written message for you directly to the West Virginia Legislators letting them know that you don't think it's OK to take away seniors' constitutional rights in exchange for increasing nursing homes' profits.
Brooks West is a West Virginia personal injury lawyer who helps people who have been injured by negligence or wrongful conduct. He is the President and founder of West Law Firm and has been an attorney since 2005. Brooks is a Multi-Million Dollar Advocates Forum member and has been awarded the AV Preeminent Rating from Martindale-Hubbell.