Suspected of Medical Malpractice, West Virginia doctor gives up license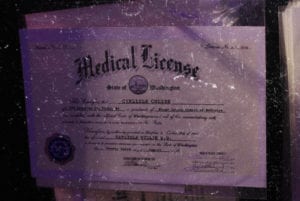 On behalf of WEST VIRGINIA PERSONAL INJURY LAWYER, Brooks West – A Cabell County, West Virginia doctor recently surrendered her medical license following an investigation of her drug prescribing practices.  The West Virginia Board of Osteopathy suspended Dr. Anita Dawson's license in April 2010 after federal agents raided her Milton office.  There are reports that Dawson's lawyer then sent a letter to the board in July offering to forfeit Dawson's license to practice medicine.  The board accepted the surrender last week.  Although, according to the board, eight of Dawson's patients died from overdoses, no criminal charges have been filed.
If you suspect that you or a loved one has been injured in West Virginia as a result of medical malpractice, including over-prescription of narcotics, feel free to call a West Virginia personal injury lawyer at West Law Offices for a free consultation.  Our toll free number is 1-877-943-9378.
Brooks West is a personal injury lawyer, founder, and President of West Law Firm. He has been helping those wrongfully injured in West Virginia for almost two decades. The results and service he provides his clients have earned him membership in the Multi-Million Dollar Advocates Forum and the AV Preeminent Rating from Martindale-Hubbell. Brooks is most proud of the many 5-star reviews he has received from satisfied clients.