Study Shows Workplace Injuries Contribute to the Increase in Suicide & Overdose Deaths: What Can Be Done?
Drug overdoses and suicides have been rising since 2000 and are major contributors to a recent decline in West Virginia's life expectancy. The opioid crisis is a big part of the problem with a record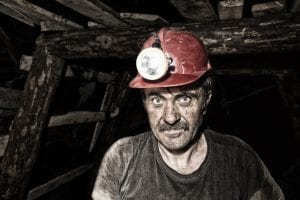 47,600 overdose deaths in 2017. Suicides have also increased by 30% from 1999. A recent study shows that there's more to the problem than drug addiction alone.
In the study, "Suicide and drug‐related mortality following occupational injury,"  researchers found that workplace injury significantly raises a person's risk of suicide and overdose death. Earlier studies have shown that injured workers have elevated rates of opioid use and depression. Indeed, depression is among the most well-documented health consequences of workplace injuries. However, no previous studies have measured increased deaths related to opioid use and depression among injured workers.
What the Suicide and Drug-Related Mortality Following Occupational Injury Study Shows
According to this study of over 100,000 employees, workers who suffered an injury that caused them to miss work for at least a week were significantly more likely to die from suicide or overdose death. Specifically, men who suffered these injuries were 29 percent more likely to die from a drug overdose and 72 percent more likely to die from suicide. The difference in women was more significant: women were 193 percent more likely to die from a drug overdose and 92 percent more likely to die from suicide!
The study found that injured workers often receive powerful prescription pain medication, including opioids. In one study, 42% of workers with back injuries were prescribed opioids within a year after injury. Approximately 16% of those prescribed opioids continued taking them for four quarters, with doses increasing substantially over time. 
Another factor that may be contributing to the rise in drug overdoses and suicides in injured workers is the fact that many workers support their families, and when they're injured, they sometimes can't do that anymore. This often causes injured workers to feel distressed about not being able to take care of their family like they once did.
Worse yet, West Virginia worker's compensation is often grossly inadequate to provide for an injured worker and his family while he or she recovers from a workplace injury. Worker's compensation insurance carriers sometimes fight injured worker's tooth and nail, and West Virginia law provides little to no relief when insurance carriers cheat injured workers, by hiring unscrupulous "independent" medical examiners, for example.
What can West Virginia do to Help Injured Workers?
Studies like the one above are beginning to show a link between work injury, opioids, addiction, and suicide and will hopefully help guide the nation as it works to address the opioid crisis. The CDC has identified the following steps as important to substantially reducing workplace injuries:
Improved pain treatment
Better treatment of substance use disorders
Improved working conditions
Treatment of post-injury depression
Also, as individual West Virginians, we can contribute to the solution by talking about the risks and dangers injured workers face. Isolation is a leading cause of depression, suicide, and drug abuse. The workplace is also often a place of community for employees. When employees are injured in a workplace accident and can no longer work, they get cut off from a part of their community. And this often leads to isolation.
Talking about these issues with friends and loved ones who have suffered a workplace injury can help them feel less isolated and alone. Also, by talking about these issues, we can raise awareness of the obstacles injured workers face. Knowing what dangers lie ahead is critical to overcoming them.
Free Case Evaluation From An Experienced West Virginia Workplace Injury Lawyer
We hope that you and your loved ones have a safe workplace and remain free from injury. However, if you or a loved one is injured at work or in an accident, we invite you to call West Law Firm for a Free Case Evaluation. There's also No Fees or costs of any kind unless and until we recover compensation for you. Our toll-free number is 1-877-943-9378 (WEST).
Brooks West is a West Virginia personal injury lawyer who helps people who have been injured by negligence or wrongful conduct. He is the President and founder of West Law Firm and has been an attorney since 2005. Brooks is a Multi-Million Dollar Advocates Forum member and has been awarded the AV Preeminent Rating from Martindale-Hubbell.