Should You Give a Recorded Statement to The Other Driver's Auto Insurance Company?
What to do after a West Virginia Car Accident
The short answer is no. You should not give a recorded statement to the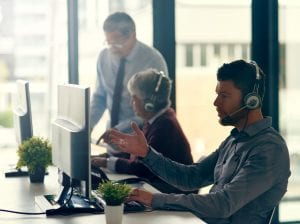 other driver's auto insurance carrier after an accident.
Just like in criminal cases, anything you say can and probably will be used against you by the insurance company. Another way to look at it is how could giving a recorded statement to the at-fault driver's insurance company benefit you? It likely won't, especially when you can give a written statement instead.
Why Giving a Recorded Statement to an Auto Insurance Company Will Likely Hurt Your Case
Auto insurance claims adjusters are professional interrogators who interview witnesses almost every day. If you agree to a recorded statement, the claims adjuster will use routine lines of questioning to try to get you to say things that will hurt your case. Although the insurance adjuster may act like they are on your side, that's not true! Insurance adjusters represent the at-fault-driver and, above all, they represent the insurance company that will be paying your claim.
Because insurance companies are by definition in business to make a profit, insurance adjusters' primary goal is to help the insurance company (who signs their paychecks) make a profit. Insurance adjusters accomplish this goal by delaying and/or minimizing car accident claims. One tactic insurance adjusters routinely use to minimize how much they pay car accident victims is the recorded statement.
How to Best Say No to a Request for a Recorded Statement
One of the factors an insurance adjuster will investigate and use in evaluating your auto accident claim is your character and likeability, which is relevant to a potential jury. Therefore, it's best to be polite to insurance adjusters without disclosing any details about your injuries or the crash. So, if the other driver's insurance company calls you after an accident asking for a recorded statement, politely decline and let them know you'd prefer to give them a written statement at a later date.
It's also okay to provide the insurance company your name, address, and telephone number but nothing more. And, of course, it will likely be necessary for you to communicate with the insurance company to resolve your property damage claim if your car was damaged or totaled in the crash. That said, if you choose West Law Firm to represent you, we will also help with your property damage claim at no extra charge…something most West Virginia personal injury firms don't do.
Example of How Giving a Recorded Statement Can Hurt Your West Virginia Car Accident Claim
A common tactic an insurance adjuster may try to use against you is to ask for a recorded statement immediately after the crash. Insurance adjusters often ask for a recorded statement immediately after a crash they know many car accident victims will get a lawyer to help them. They also know that a good injury lawyer won't likely allow their client to give a recorded statement.
Another reason insurance adjusters may try to get a recorded statement from you immediately following the crash is because sometimes injuries worsen over time. If the adjuster can get you on the record saying you're injuries are minor, they know they can use that statement against you if later your injuries turn out to be more serious than you initially thought.
For example, we've seen instances where it appeared the accident victim sustained only a minor strain of their shoulder. Then, medical examinations and imaging later showed that the claimant actually sustained a torn ligament that required surgery.
In this example, if the accident victim would have given a recorded statement right after the crash stating they only suffered minor injuries, the insurance adjuster could use that statement against them. For example, the insurance adjuster could argue the torn rotator cuff must have been caused by some other event after the crash since the accident victim already confessed the crash only caused them minor injuries.
Provide a Written Statement in a Demand Letter to the Insurance Company
As mentioned above, providing a recorded statement can usually only hurt your case. On the other hand, at some point, if you try to settle your case without the help of a lawyer, you will have to state your case to the insurance company if you want to resolve it. The best way to do that is in a written statement called a demand letter detailing your claim, the accident, and your injuries.
Free Consultation With an Experienced Charleston, West Virginia Auto Accident Lawyer
If you'd like more information about how to write a demand letter, or if you'd like to know whether you will get better results with or without the help of an accident lawyer, we invite you to call one of our experienced car accident lawyers for a free consultation. There's no obligation, and we'll let you know if we think you need a lawyer…sometimes you don't.
We invite you to call our toll free number today at 1-877-943-9378 (WEST). West Law Firm is located in Charleston, West Virginia, and we serve wrongfully injured clients throughout West Virginia and the United States. If you can't come to us, we'll be happy to come to you.
Brooks West is a personal injury lawyer, founder, and President of West Law Firm. He has been helping those wrongfully injured in West Virginia for almost two decades. The results and service he provides his clients have earned him membership in the Multi-Million Dollar Advocates Forum and the AV Preeminent Rating from Martindale-Hubbell. Brooks is most proud of the many 5-star reviews he has received from satisfied clients.