Safety Tips For Children Returning to School
As fall approaches and the air becomes cooler and the West Virginia leaves burst into color, driving, riding, walking or bicycling to and from school becomes more hazardous for thousands
of students.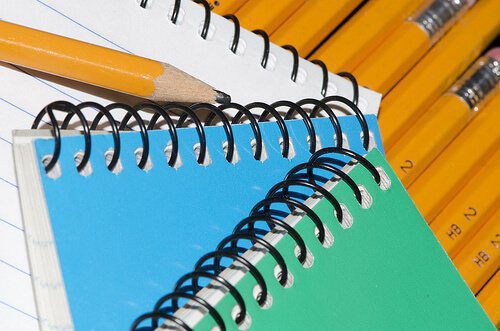 An average of 17 children die each year in school-transportation related accidents, according to the National Highway Traffic Safety Administration (NHTSA).  And as an experienced West Virginia accident attorney, I know that many more children are injured each year.
Additionally, the darker mornings and evenings means it's more difficult for drivers to see young students as they make their way to school.
More school-age pedestrians are killed between the hours of 7 a.m. and 8 a.m. and between 3 p.m. and 4 p.m. than any other times of day, according to NHTSA statistics.
In its press release the NHTSA issued a set of tips intended to make trips to school and back safer.
Walking to School Safely
It's common for many older students to walk to school. The NHTSA says pedestrians who are 10 years old and younger should not be alone and should be accompanied by an adult or a young adult. Some narrow roads in West Virginia are extremely hazardous for kids. Recently the media highlighted the dangers of kids walking to football practice on Chestnut Street in Clarksburg, WV.
Some specific recommendations NHTSA makes for children walking to school are:
Stay on the sidewalk and if there is no sidewalk, walk facing traffic.
Never push or shove others when they walk.
When crossing the street, students should of course look left-right-left for cars and use a crosswalk if it's available.
Riding The School Bus
Despite some serious school bus crashes in West Virginia, taking the bus remains the safest way to get to school and back.
However, kids need to be very careful at bus stops when they are around school buses. There is a "danger zone" 10 feet in front, 10 feet behind, and on each side of a school bus.
According to the NHTSA, kids should:
Keep five giant steps back from the roadway and wait until the driver has instructed them to approach the bus before boarding.
They should quickly find a seat on the bus and sit facing the front and do what the school bus driver tells them to do.
When exiting the bus, students should look out for other cars. When they have left the bus they should take five giant steps away from the school bus.
On getting off the school bus, students should look left, right and left and make sure no vehicles are coming. They should wait for the driver to signal it's safe to cross.
Bicycling to School in West Virginia
If children ride a bike to school, NHTSA strongly advises children to wear a helmet and have lights on their bike to make sure they are visible to automobiles in dark conditions and bad weather. It's a good idea to wear reflective clothing. Cyclists should:
Always wear their helmets and buckle the chin strap to ensure they are fitted properly.
Ride on streets with minimal traffic and at low speeds.
Always ride in the same direction as the traffic, and stop at traffic signals and stop signs.
Never use distracting headphones or look at cell phones or other devices while riding.
Driving to School
Parents often believe driving their children to school is the safest option. This is not always the case. The NHTSA states children should make sure to ride in the back seat of the car. Children in the front seat are 40 percent more likely to be hurt in a car crash and could be killed by an air bag in the event of a crash.
The Parents Central site provides more advice on keeping children safe in cars.
Safety tips can help protect you on your way to school and back. But some accidents can unfortunately not be protected against. If you or your child is injured, we highly recommend contacting an experienced West Virginia accident attorney.  An experienced lawyer can help you understand your rights, preserve evidence, and insure you or your child received full and fair compensation.  We invite you to call us for a free consultation if you or a loved has been injured in a West Virginia accident.
Photo credit
Brooks West is a West Virginia personal injury lawyer who helps people who have been injured by negligence or wrongful conduct. He is the President and founder of West Law Firm and has been an attorney since 2005. Brooks is a Multi-Million Dollar Advocates Forum member and has been awarded the AV Preeminent Rating from Martindale-Hubbell.